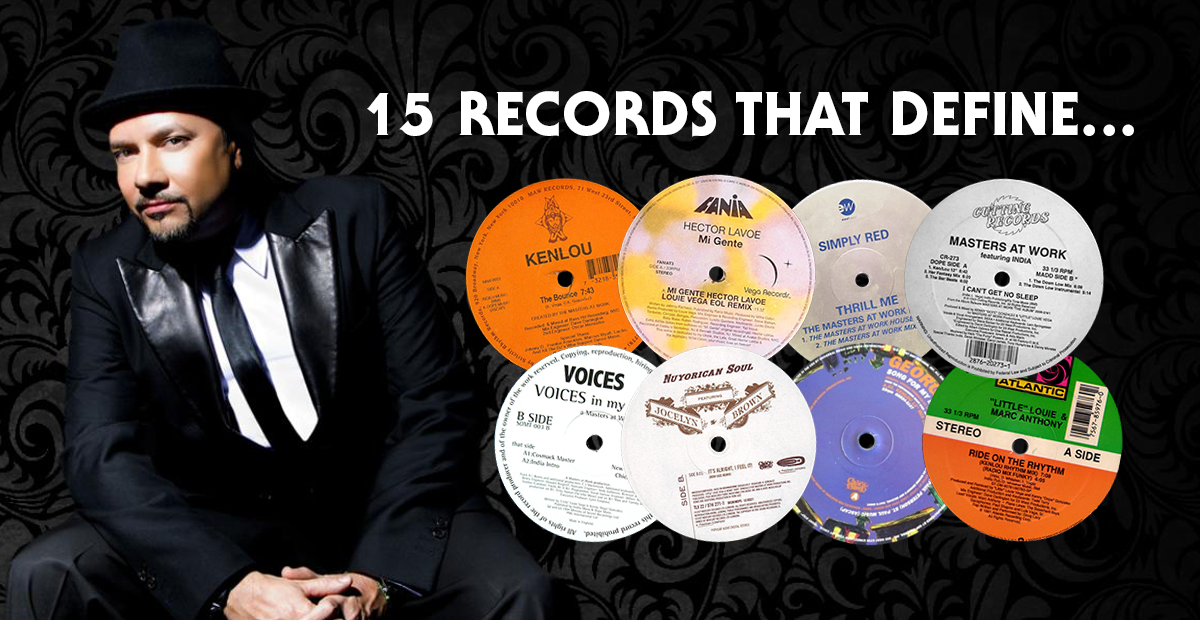 Ahead of him playing Glitterbox at Hï Ibiza on Friday, we have (with great difficulty) pulled together 15 records that define Louie Vega. Ranging from Masters At Work originals, to Kenlou remixes and Louie's own productions... This one was difficult!


Kenlou - The Bounce

Curtis Mayfield – Superfly (Louie Vega EOL Mix)
Little Louie & Marc Anthony - Ride On The Rhythm
3 Winans Brothers featuring The Clark Sisters - Dance (Louie Vega Dance Ritual Mix)
Funkadelic - Ain't That Funkin' Kinda Hard On You (Louie Vega Remix)
Mondo Grosso - Souffles H (Masters At Work Dub Mix)
Jamiroquai - Emergency On Planet Earth (London Rican Mix)
George Benson - Song For My Brother (Kenlou 12" Mix)
Nuyorican Soul - It's Alright, I Feel It!
Voices - Voices In My Mind (New York Mix)
Masters At Work - I Can't Get No Sleep (Feat. India)
Simply Red - Thrill Me (Masters At Work House Mix)
Hector Lavoe - Mi Gente (Louie Vega EOL Remix)
River Ocean - Love & Happiness (Yemaya Y Ochùn) (Feat. La India)
Incognito - Jacobs Ladder (Masters At Work Yorican Mix)

GLITTERBOX RADIO SHOW 017: w/ LOUIE VEGA