Disco is back, and in more than just sound as this year, a new collection celebrates the artwork associated with the house-spawning genre. Defected's Ben Lovett digs deeper…
Whilst Daft Punk and Chic cohort Nile Rogers have revived funky guitar riffs and full-frontal bass-lines for the masses so cult collector 'Disco Patrick' Lejeune has lovingly collated the mirrorball era's finest, zaniest sleeve covers for contemporary coffee tables everywhere. Lejeune's latest opus (alongside Patrick Vogt), Disco: An Encyclopaedic Guide To The Cover Art Of Disco Records, is decidedly more niche than that from the Punk-sters but already it's making waves and reminding us of the rich story-telling beyond disco's classic grooves.
"I started collecting 12" records from 1978; I loved the music, of course, but the beautiful artwork also" Lejeune opens. "From that moment I was instantly attracted. And sometimes I bought the records just for the covers. They were incredible...part of the disco experience."
Lejeune, like Vogt, lives in the Netherlands (in a town close to Maastricht). He works full-time in the Dutch energy sector, thereby channelling his love of glitterball culture into evenings, weekends and holidays – any spare moment. Disco is, he says, 100% a hobby. Some hobby when you consider he now owns over 7,000 records and, with that, holds considerable sway over fellow collectors and DJs alike. Lejeune's new book isn't his first either. Debut tome, The Bootleg Guide To: Disco Acetates, Funk, Rap and Disco Medleys, was painstakingly self-published seven years ago. Examining the rarest acetates, bootlegs and medley 12"s from the 1970s and 80s it is an emphatic representation of Lejeune's funky passion.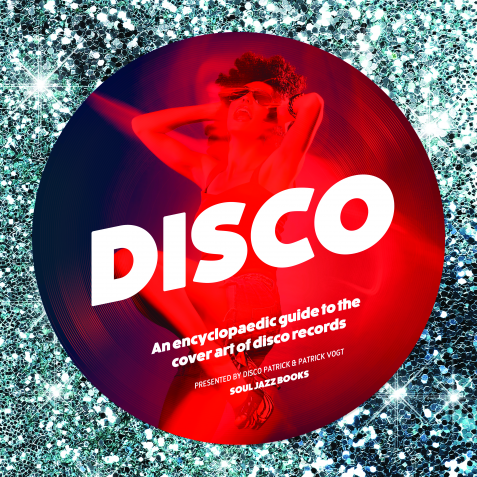 "My friends will ask me to DJ for them from time to time" he highlights, "but I have never been an artist or a DJ. I am simply a music lover, doing what I do for the love of the music."
That love has seen Lejeune through some major publishing challenges. "I financed the first book myself which was difficult and meant even more work" he reflects. "There were some design issues along the way which meant it took over two years to complete. The second book has been easier but there have still been challenges."
Primarily, whittling 7,000 striking sleeve covers down to 2,000 for the final, purchasable draft – a hefty, almost hopeless task. So why take it on? "This book is something not in the market right now" Lejeune explains. "It's a beautiful thing. I've been collecting for 30 years so I've seen a lot, and heard a lot…I have a lot of knowledge that the internet doesn't. There are lists of illegal records, for example, which you just can't find on the internet. I've always had an idea for this book, and to be able to share this music with the world…I needed to do it."
Lejeune was already sketching out his follow-up title whilst completing The Bootleg Guide. That project's success gave him the momentum to approach Soul Jazz Records, with its rich history in publishing and retailing titles based upon niche music scenes. Founder Stuart Baker, intrigued, requested Lejeune send him a sample PDF and following that the pieces fell quickly into place for an entire volume of visual disco goodness.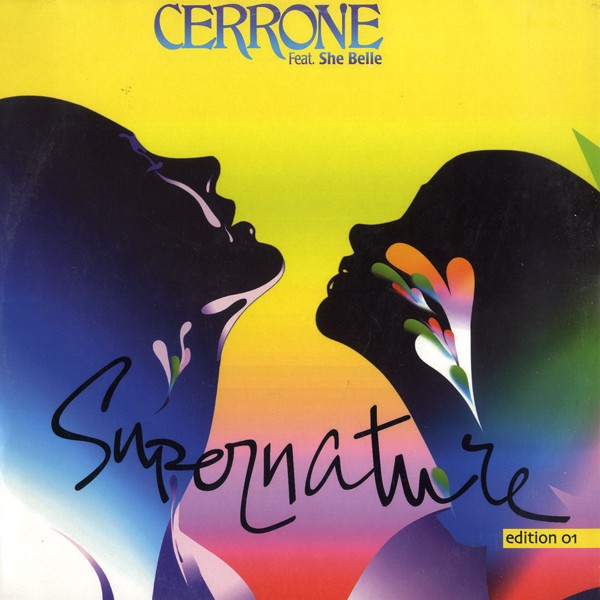 Whilst backed by Baker (and, in turn, publisher Thames & Hudson) Disco: An Encyclopaedic Guide still required a herculean effort on behalf of Lejeune and Vogt. "I told Simon that the book needed to be on our terms" Lejeune takes up. "After finally deciding on which covers to include, difficult when there were so many rare and beautiful ones, we then needed two solid days in a photo-studio to create good quality, hi-res images for publication. Our designer told us he'd only do the book if we ensured the sleeve images were perfect. He was right, everything needed to be bright and clear – with a book like this presentation is absolutely key. And so we photographed every record, cover by cover, non-stop for two days. It had to be right."
So what is it about the disco sleeves of the late 1970s and early 80s that enthrals him to such an extent? "When I was growing up there was a popular discotheque-bar in my neighbourhood and the experience of that…the total package was wrapped up in the record covers" he suggests. "Those covers made disco records even more of an experience on top of the music. The dancing girls, the neon lights, they were a whole new experience and I was immediately attracted."
Prior to disco's late 1970s boom, it was the soul-swept joy of Motown and 'Philly' in pole position. The songs were spine-tingling but record sleeves focused plainly on their artists – not enough to draw Lejeune's attention as avid collector. "In 1978, lots of artists started making disco because people wanted to dance to it and DJs wanted to play it" he says. "Record labels saw an opportunity to make money with disco records and the covers were part of the advertising."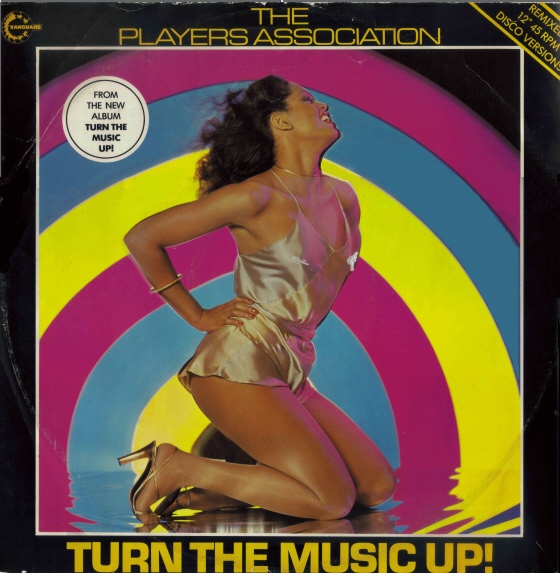 There were cultural differences. "The American covers were more decent compared to the European ones" Lejeune points out. "The European covers were more erotic, more naked…particularly the French ones!" That said, the overall sleeve theme of the time was glitter, girls and spandex. It worked fantastically well, sleeve-work for records like Musique's 'Keep On Jumpin'' - three scantily clad girls dancing in a red-lit studio booth – and The Players Association's 'Turn The Music Up!' – more sassy female moves and bright backgrounds – key visual moments from the disco era and among Lejeune's favourite designs.
Over time the covers became crazier. Disco artwork started to reflect zany comic-book styling (several covers for Cerrone notably) and, in tandem, the so-called 'airbrush technique' (check the animalistic catwoman leaping forth from African Suite's eponymous album sleeve). It also embraced sci-fi and space – themes popular after the cinematic birth of Star Wars in 1977. Out-of-this-world vinyl sleeves nodded to the futuristic music within and, in a wider sense, its role in a radical and liberated cultural revolution all across the globe. Lejeune points to covers for Earth, Wind & Fire during the late 1970s (spaceships) and, more specifically, The JB's' Groove Machine album (1979, dreadlocked robots – another all-time Disco Patrick favourite) as chief examples.
"The wild covers reflected the wild disco age" Lejeune says. "New York's gay scene was a big and colourful part of the music, and you have to remember that 80% of the disco labels of the time were based along Broadway in the city."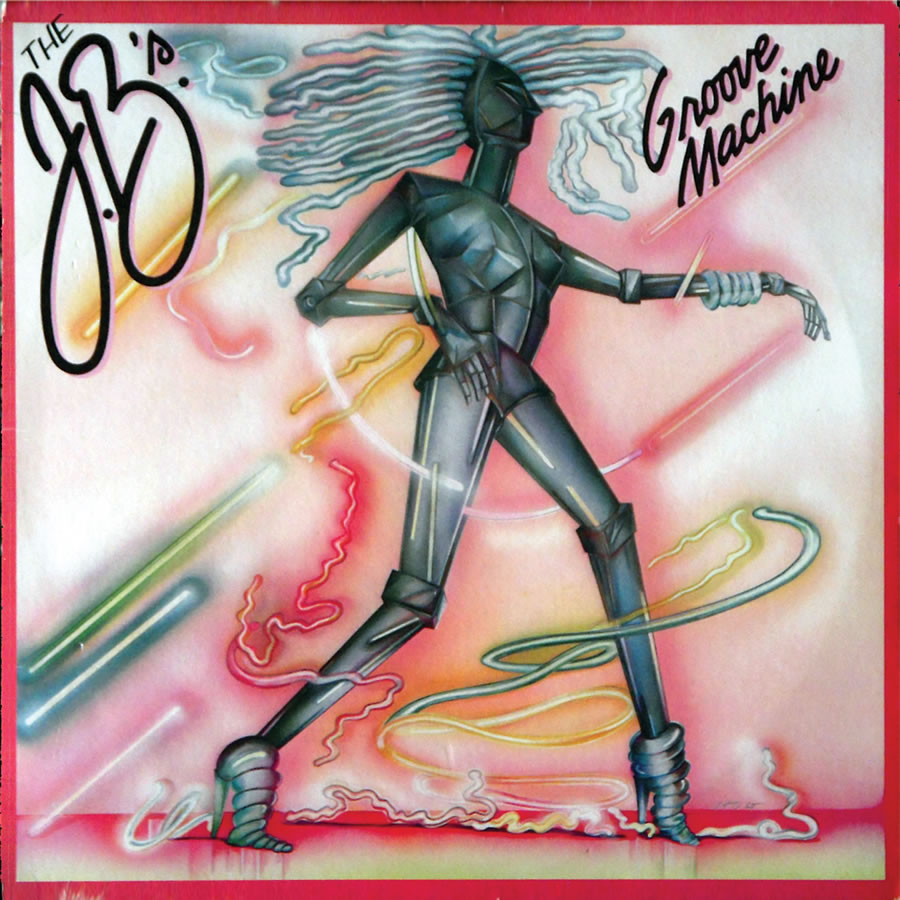 None of it could last. Disco's twinkling influence would fade throughout the mid-1980s, making way for proto-house, neo-soul and New Wave synth-pop. Even before its peak, disco's visual glory days were numbered. "There was a complete style change into the 1980s" Lejeune attests. "When the major labels saw the money to be made from disco it completely killed the independent scene and the covers were not so nice. The majors had their own design bureaus and the designs became more predictable and straightforward – less creative. The covers were all just photographs of the artists; they were hardly spectacular. Look at Earth, Wind & Fire – they went from robots to simple photographs of themselves. Many people say that disco died around 1982. For me, I'm stuck in that era between 1978 and 1982. I like rap, funk and other music but that is my major focus."
What does Lejeune make of today's club landscape and, by extension, the art it produces? "Really I'm into the late 1970s and early 1980s only. I think I only bought one new record this year which was a Motown album [Club Motown] by my friend [legendary New York producer/remixer] John Morales but I am surprised by some of the house music being released today. Some of it is really original which I like. As for the artwork, I don't really pay attention but with downloading today it's probably easy to miss something interesting."

Lejeune and Vogt's chunky new book (methodically arranged by record label - 12" by 12" visuals backed with detailed record lists and catalogue numbers, not to mention forewords from Nicky Siano and Tom Moulton) is accompanied by a similarly shrewd, 19-track compilation album – Disco: A Fine Selection Of Independent Disco, Modern Soul And Boogie 1978-82 featuring everything from John Morales' 'update' remix of the Fantastic Aleems' 'Hooked On Your Love' to rare productions by Patrick Adams and Wayne Ford. The compilation offered yet another shortlisting challenge for Lejeune. "It was also very difficult [to compile]" he admits. "I went right back to my earliest tastes to get a 40-track selection, before checking Discogs to make sure the selections weren't appearing anywhere else. I also asked my friends at a few other labels if they were planning to use any of the tracks on their future releases. The number of tracks came down, and we couldn't license some songs so it came down again. But I think it's a great album, there are some really collectable releases on it. It is great next to the book."
Lejeune isn't planning to write anything else for the foreseeable future but will be busily promoting his disco guide and album. "I have some signings coming up including one at Love Vinyl in London and another at the Utrecht (Mega) Record Fair [the world's largest record fair]" he flags. "After that, who knows? I have hundreds of ideas but the new book was really hectic and intense, so now I'd like to rest. I'm happy but really tired…."
Words: Ben Lovett
Disco: An Encyclopaedic Guide To The Cover Art Of Disco Records is published by Soul Jazz Books/Thames & Hudson. Accompanying album Disco: A Fine Selection Of Independent Disco, Modern Soul And Boogie 1978-82 is released 17 November via Soul Jazz Records
Disco Patrick appears at Love Vinyl, 5 Pearson Street, London, E2 on 15 November
Dimitri From Paris In The House of Disco is out now - order on iTunes and Amazon