The momentum of expectation leading into Glitterbox's opening party on 12 June is unstoppable, and symbolized perfectly by the exotic, entrancing character art of Mark Wardel, the man behind Glitterbox's disctinctive new look.
Wardel, AKA TradeMark, is a renowned UK painter whose figurative work and portraiture weaves compellingly between the grand themes of identity, artifice, desire, commerce and art itself. He grew up near Liverpool during the seventies before hitting art school at the tail end of the Seventies. London beckoned after that where friendship with Roxy Music designer Antony Price opened the doors to Steve Strange's cult Blitz club – a hangout for embryonic Eighties popstars Boy George, Marilyn, Japan's David Sylvian and Strange himself. Here Wardel became Blitz's 'court painter', producing portraits of the club's many colourful faces.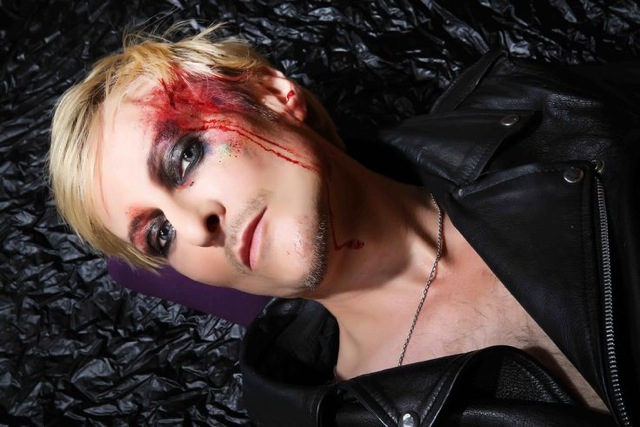 Photo credit: Boy George

He's been in demand ever since. Throughout the Eighties he exhibited on seminal Channel 4 music show The Tube, whilst creatively storyboarding pop videos for the likes of Bryan Ferry and Siouxsie and the Banshees (at a time when the format was relatively new), creating impressive album covers for George and Visage, and further developing his own body of work as painter. Later, came iconic artwork for revered hard house club brand Trade (whom Wardel still occasionally supports today) and, more recently, co-exhibition with George and a sell-out commission of 300 David Bowie 'silver Duke' life masks for the V&A Museum's acclaimed David Bowie Is exhibition. Bowie himself, a long-term inspiration of the artist, purchased two.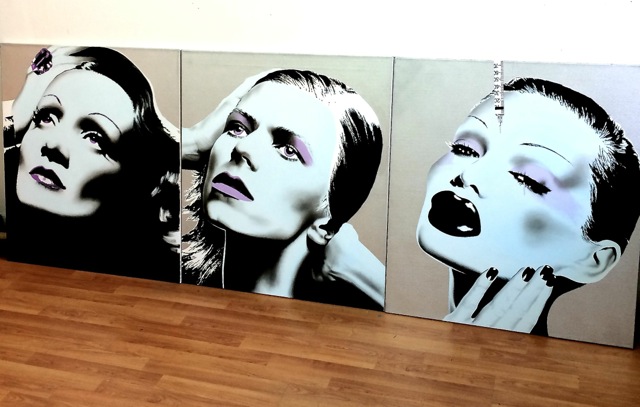 Wardel remains at the top of his visionary game. His artworks consistently attract the attention of VIP buyers (Kanye West and Naomi Campbell are among other clients) and taste-making media. Over the years he has honed an incredible ability to convey his preferred themes against the backdrop of the music and club industry – a chaotic, crazy, larger-than-life arena well suited to his craft and exploration. Glitterbox, then, is a harmonious combination of all that has been learnt and experienced to date. It is the latest evolution of a striking career which Wardel is more than happy to discuss with us now, and celebrate....
Mark, explain your route into the world of art and image....
Art and English were the only things I was any good at when I was younger! I was an only child and my mum died when I was just eight so I moved around a fair amount and didn't have many friends. Drawing occupied me; it was a way of coping and filled my time when I was on my own. It carried on from there really. Music was also a really big influence at the time. I lived near the seaside fairgrounds and had a few summer jobs in the arcades near the jukeboxes so was hearing a lot of fantastic music...songs by The Beatles, The [Rolling] Stones, Jeff Beck, Smoky Robinson and Mister Bloe. A real mixture....
What happened next?
I went to art school in Liverpool and then moved to London. Back then, there wasn't anything locally that would have fulfilled my ambitions; I needed to go to London where most of the art world was. It was an obvious transition. In the late Seventies you could just walk into a job and I did – the day I arrived, I landed a job as an illustrator for an ad agency. And then I bumped into Antony Price who introduced me to this fantastic new social scene at the Blitz club. Steve Strange shared a flat with one of my other friends, too, so I quickly made other connections. At the time, Boy George was the coat check girl at Blitz; he and Steve became the first portraits of my career. The club was full of amazing characters so there was a lot of early inspiration for my work.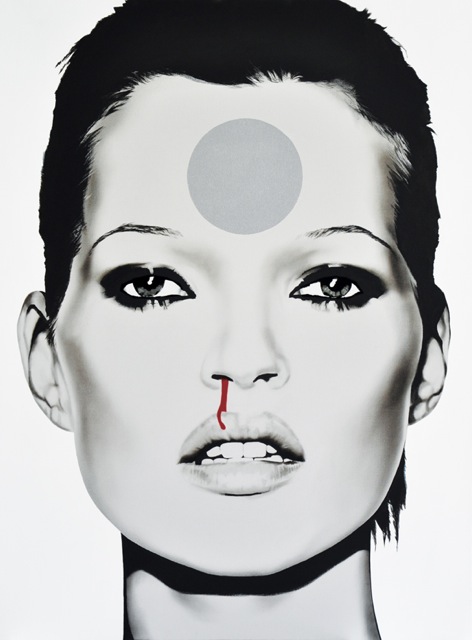 What specifically inspired you?
At the start of any career I think you're never totally sure what you're doing but I was fascinated by the people I was meeting. I liked the concept of diversity and assuming different identities. In retrospect, my thoughts on this period have become even clearer. We really were the Ziggy [Stardust – Bowie's famous experimental rock-pop alter-ego] generation; this was a really bold new thing. We were outsiders for whom, therefore, fake identities held massive appeal. My work is still about the same thing now...masks, assumed glamour and questions of identity, often within a musical or club context, where these things are so relevant.
Tell us more about your musical tastes....
I love all music and this goes back to growing up in a seaside resort [New Brighton] where the fairgrounds played all sorts of styles. I love disco next to rock next to country. I particularly love electronic music. The whole dance-club culture thing is very exciting and a natural world for my work. Remember, the Blitz was the birth of electronic club music in the UK with its soundtrack of Kraftwerk and Gina X. I can trace the lineage right back to there. Subsequently, during the Eighties all of my friends were appearing on stage on Top Of The Pops, which made me a little jealous! [laughs]. But then I was storyboarding their videos and designing their record sleeves...music was always a major love and focus, and that focus has carried on strongly.
Which brings us to Glitterbox – how did the project come together?
I already knew Mark Herman [Glitterbox's Creative Director] but hadn't him seen for a while, until recently. We'd worked together before on Trade during its Nineties heyday. Trade was a bold statement - the first club to have a 24-hour music and dance license [based at Turnmills in London, it pumped hard house to a predominantly gay male audience], and when I saw Mark again we were talking about wanting to do another unique club project. The timing of Glitterbox was perfect; it was a project with an immediate appeal.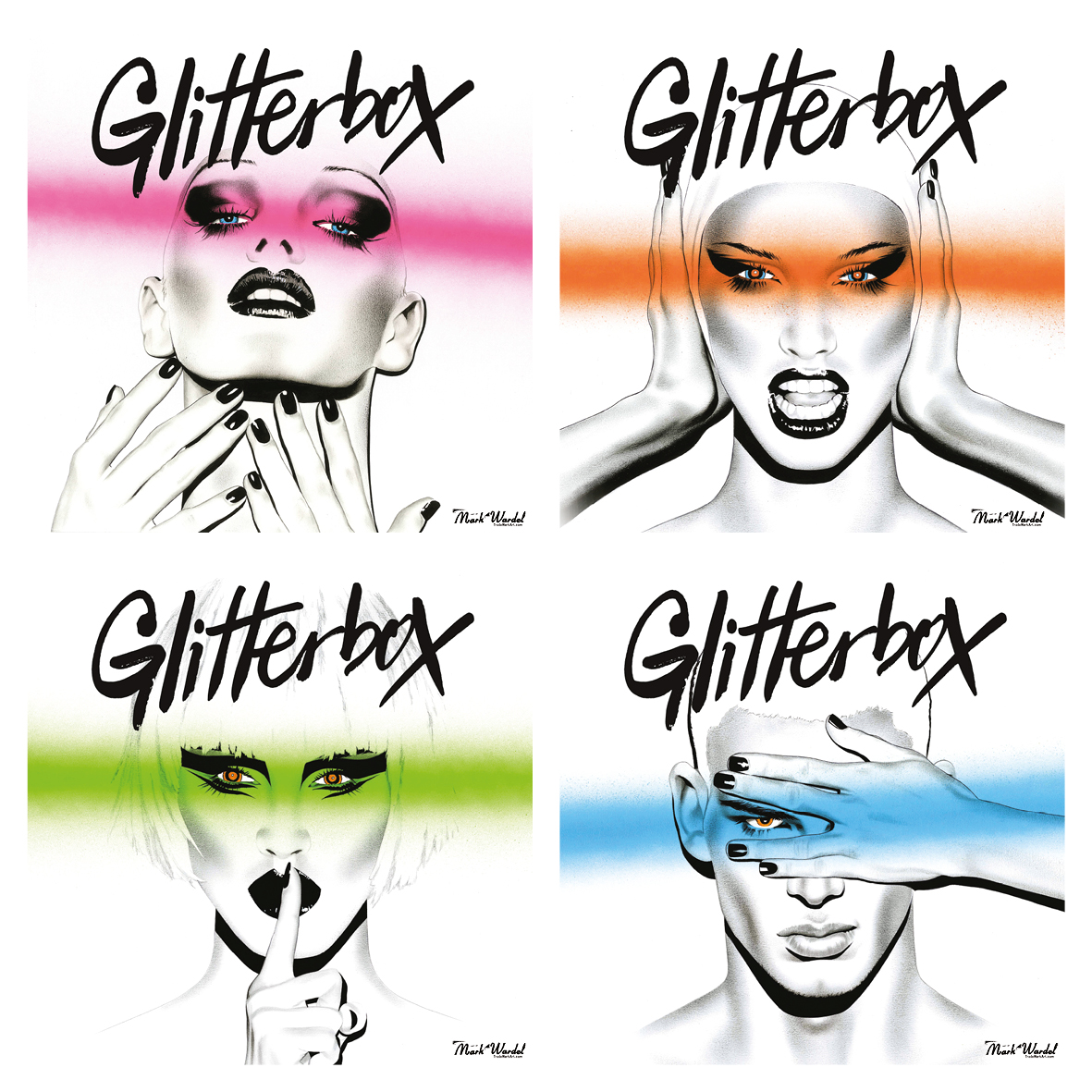 The Glitterbox artwork is really distinctive – what was your aim in creating it?
Mark and I talked about Glitterbox's uniqueness as an event in Ibiza; about its musical heritage but also its otherworldly glamour and edge. There were natural synergies with what inspires me as an artist. The project felt like a natural thing to do and I was very excited to be working back within clubland again after something of an absence. I just submitted the final artwork to Defected this week. There are four different, invented characters. They're intentionally non-specific; I didn't want too much detail but did want to reflect different expressions and feelings. The depiction of the characters' hands is also very important. They're a gesture about the glamorous, inclusive world of Glitterbox. Ultimately, all of this is my take on what Ibiza means to me which, in line with Glitterbox, is a nod to retro looks and fantasy glam.
And where exactly will we see it?
Well, you'll see the different reference points of my work right across the summer. Not just on the flags, banners and boards outside the club [Space, where Glitterbox will reside every Friday night from next week] but via the night's other promotional materials - online for example. Glitterbox has been occupying my creativity for several weeks now so it feels odd to be finally finishing the project...it feels like a bit of a drop actually. But it's nice that lots of people will see it, and I do have lots of other work coming up.
Such as....
The masks I produced for the V&A's Bowie exhibition in 2013 were hugely popular so now I'm planning my own exhibition around them. I'm working on new paintings that connect and compliment those pieces. Elsewhere, I've finished some filming for a new documentary on Freddie Burretti, who was David Bowie's designer during his Ziggy phase, and I may be working with Boy George on his new reality TV project in LA. I'm also working with Sue Tilley, who sat for Lucien Freud's canvas 'Benefits Supervisor Sleeping' [the 1995 oil is one of Freud's most famous works, selling earlier this year for £35.8m]. She's sitting for me in the same pose but I'll be adopting my highly glamorised style, which could make for an interesting contrast to Freud's 'warts and all' style. Now that Glitterbox is complete, I'll just be doing more painting...building up a new body of work. I'm really looking forward to where that goes....
Words: Ben Lovett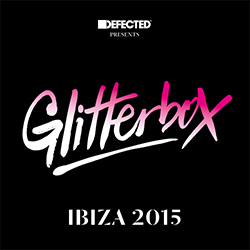 Glitterbox is at Space Ibiza every Friday from 12 June - 25 September – full line-up details here
Glitterbox makes its London debut at Ministry of Sound Saturday 25 July - full line-up and tickets here
Defected presents Glitterbox Ibiza 2015 is out now (3CD / Digital) on Defected Records - order from iTunes and DStore