WORDS BY NICK GORDON BROWN 
"To create one's own world takes courage," said modern art pioneer Georgia O'Keeffe. Dave + Sam have gone further, constructing their own universe. Its roots are in Brooklyn, but its tentacles spread far and wide, with creatives from LA, Amsterdam, Moscow and beyond on board. A shared vison forged by both accident and design, be it childhood friends, extended family, or chance meetings taking place from the school run to Defected Croatia. Luke Solomon explains how No Shade landed on Classic, and Dave + Sam then guide us through the collaborative process behind this zeitgeist-surfing album. We start with the video for new single 'Facts' – musically hypnotising, visually arresting, lyrically excoriating.
Luke Solomon: "There was a moment 2 or 3 years ago when Simon (Dunmore) and me went out to New York and Dave + Sam did a showcase,  and they had all of the people that are on the album, and their community, all performing, and it was the moment that inspired me, and will stay with me forever. It was the point where I saw a collective of predominantly black artists all existing in a universe that they'd created for themselves, and that they were all vibing off of each other, and there was no ego - it was just about art, it was just about pushing  everything forward - and it was everything I'd been missing from dance music for a long, long time, and it's carried me for the last 3 years, it's the thing that I think about the most, to know that there's hope outside of this version of dance music that exists now, that will be the future of what I see dance music looking like."
Videos
Dave: "With the music videos, we literally have just created a universe around us -  a universe that came out of conversations about how stuff's supposed to feel ,what the music is supposed to do, then be able to turn them into briefs and documents, and build this bigger team of visual artists – it's been awesome, I look back at the visual credits, we've basically managed a small art department over the course of the last year and a half to build everything that you see from social media to music videos."
'Facts'
Director: Adam Saewitz (from Philadelphia, PA, based in Brooklyn, NY)
Sam: "I met Adam back in 2012 or 2013 - he was hired by a label I was working with at the time to make a short film introducing me as a new up and coming solo artist and producer. Through that project we became friends and have collaborated many times throughout the years. When Dave + myself were brainstorming ideas re: a music video for 'Facts', I immediately knew Adam would be perfect to help direct. He's amazing at capturing subtle moods, especially in urban settings, and he's lived in NYC a long time so I knew he'd understand our concept and be able to help translate it into a poignant visual."
Adam Saewitz: "I feel so grateful to have worked with some incredible collaborators on this project. Adam, Justin, Alex and Nikolay, all amazing artists, were wonderful to work with. They are all consummate professionals and technicians in their own right. It all wouldn't have been possible without Sam who reached out to me first. He is an old friend and anytime he reaches out to me to give me an opportunity to create a visual alongside music he is a part of creating, I jump at the opportunity." 
DP Adam Gundersheimer (from New York, NY) / Rig Operator Justin Fischer (from New York, NY) / Editor Alex Friend (from New York, NY) / Sound Design Nickolay Antonov (from Moscow, Russia, based in Brooklyn, NY)
'You Da Shit Girl'
Dave: "I wanted to make sure 'You Da Shit Girl' (YDSG) was presented visually from a woman's perspective and in 2015, I worked with Whitney McGuire (Lawyer, Sustainability Consultant & Filmmaker from Cleveland, OH, based in Brooklyn, NY) on the story and concept. I've been friends with Whitney's partner Nelson "Bandela" Nance (Singer, Producer, Performing Artist & Filmmaker from Dallas, TX, based in Brooklyn, NY) since 2011 and we have been collaborating on music and film since. When Whitney agreed to direct YDSG, he signed on as  Co-Producer, DP, & Editor on YDSG.
Dancer & Filmmaker Naima Ramos-Chapman (also from Brooklyn, NY - Choreography & Performer on YDSG) is also a family friend and longtime collaborator to Nelson & Whitney, who introduced us. They all worked together on HBO's Random Acts of Flyness. 
I met Latasha "LATASHA" Alcindor (Rapper, Singer & Performing Artist from Brooklyn, NY, based in Los Angeles, CA; Co-Writer & Vocalist on 'Grind' & 'You Da Shit Girl') on a Pepsi Mic Pass content shoot at Brooklyn's Northside Festival in 2014. I was a fan of her musical range, high-production level performances and visuals from Brooklyn's indie music and theater scenes. After her work on 'Grind' and subsequent performance at our 2019 showcase, Luke proposed that we add her to 'You Da Shit Girl' to balance out the gender perspectives and modernise the lyrics." 
Latasha: "Love working with Dave & Sam. Both records really opened me up to my house roots and love. Also inspired me to keep deep diving in the sound with my vocal and textures." 
Dave: "Once Latasha was added to the song, we brought in Latasha's partner Jahmel Reynolds (from Brooklyn, NY, based in Los Angeles, CA) as a Co-Director & Editor to film her performance and re-edit the video with Nelson's help. He is a promising young filmmaker, whom we also hired to film our performances and rehearsals from 2019 and create our promo reel for the album."
'Worth It'
Dave: "Jahmel also worked on 'Worth It'. Tristan Taylor (Filmmaker & Marketing Professional from St. Louis, MO, based in Los Angeles, CA), is a fraternity brother and mentee from attending college in St. Louis. I scored one of his early career film projects in 2015 and have wanted to work on a music video with him since. Once I determined 'Worth It' needed to be shot in downtown & South LA, I sought to team him with Jahmel to pull it off.
'Worth It' had a classic deep house feel to it and we knew needed a church-tinged vocal with rough edges to match. It was also one of the only songs on the album I initially struggled with writing. I reached out to wife's childhood best friend, Corece "Cor.ece" Smith (Singer, Performing Artist & Filmmaker) from St. Louis, MO, based in Los Angeles, CA. In a matter of days, he sent back a fire chorus and verse. I followed his lead to write my verses and the rest is history." 
Corece: "'Worth It' is one of those songs that really wanted to be made. When I got the track from Dave + Sam I didn't know what words I wanted to say immediately but the melody was there automatically. When I got the words, I realised it was deeply personal, yet at the same time it reflects the moment we're in right now. And I truly believe it's one of those songs that will always matter because no matter where we are in our lives, we'll always ask ourselves 'is it worth it? — what we're doing, what someone else is doing, and how we are living our lives?' So I'm very proud of the song and I think it will live on forever." 
'Til the World Blow Up'
Dave: "While sheltered at home in the first months of the pandemic, I reached out to Blake "Symphony" Murphy (Brooklyn-based Filmmaker, Producer and longtime friend from St. Louis, MO,) with the idea to set TTWBU to 2020 protest and rally footage, due to the covid-19 restrictions. In turn, he suggested I actually "broadcast" the news. After a few remote directing calls, I filmed myself on a greenscreen in my studio and sent him the footage and the sourced media clips to edit.
Mike Dunn (DJ, Producer & Performing Artist from Chicago, IL) is Co-Writer & Vocalist on 'Til the World Blow Up'. Mike's raw poetry and preacher's tone and cadence was part of the moodboard for a few of my vocal performances, and 'Til the World Blow Up' needed a Chicago-centred take on that same energy. When it was time to do the video, I got on the phone with Mike for the first time and broke down the concept of me cutting from the news, to him in his studio like a correspondent. He was down with it, and it felt like the first moment we heard him on our track, all over again!"
Artwork
Dave: "Visually, I come from a design background, Sam in his solo career had a lot of really wacky videos, creative concepts – I think both of us came to the table with pretty deep networks of visual artists who we've known and trusted throughout our careers."
Sam: "There's a good friend of mine, Guario*, in Brooklyn, who's amazing, he's a big part of the local music scene, he shoots a lot of DJs and producers in the dance community, and he did some press shots for me, he shoots on film, and I just thought that his aesthetic would be really good for our press photos, and actually he ended up shooting all the photos that became the artwork for the album. He really just captures a warm, organic feel that was perfect for the music." 
Photographer
From Boston, MA, based in Brooklyn, NY
Photos for album and single packages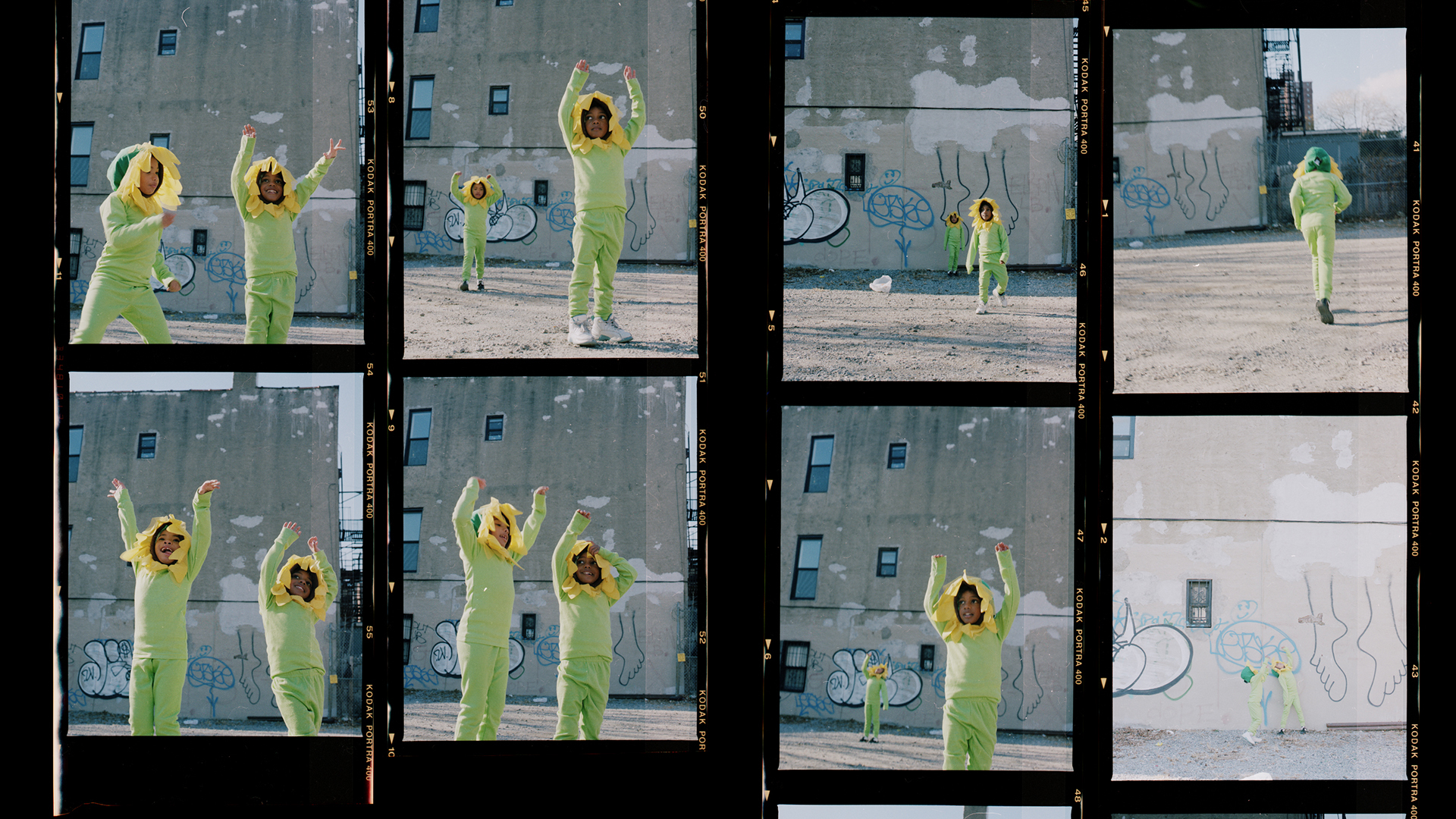 Designer, Owner of We All We Got x Fat Tiger Works
From Chicago, IL
Additional design for album and single packages
Dave: "I've been a fan of his streetwear for some time, and was particularly inspired by a line of "Chicago til the World Blow Up" merchandise he had released in years prior. I shared my photo choices from Guario's set with him and we collaborated on how to incorporate his design into the cover art for the single and the vinyl LP."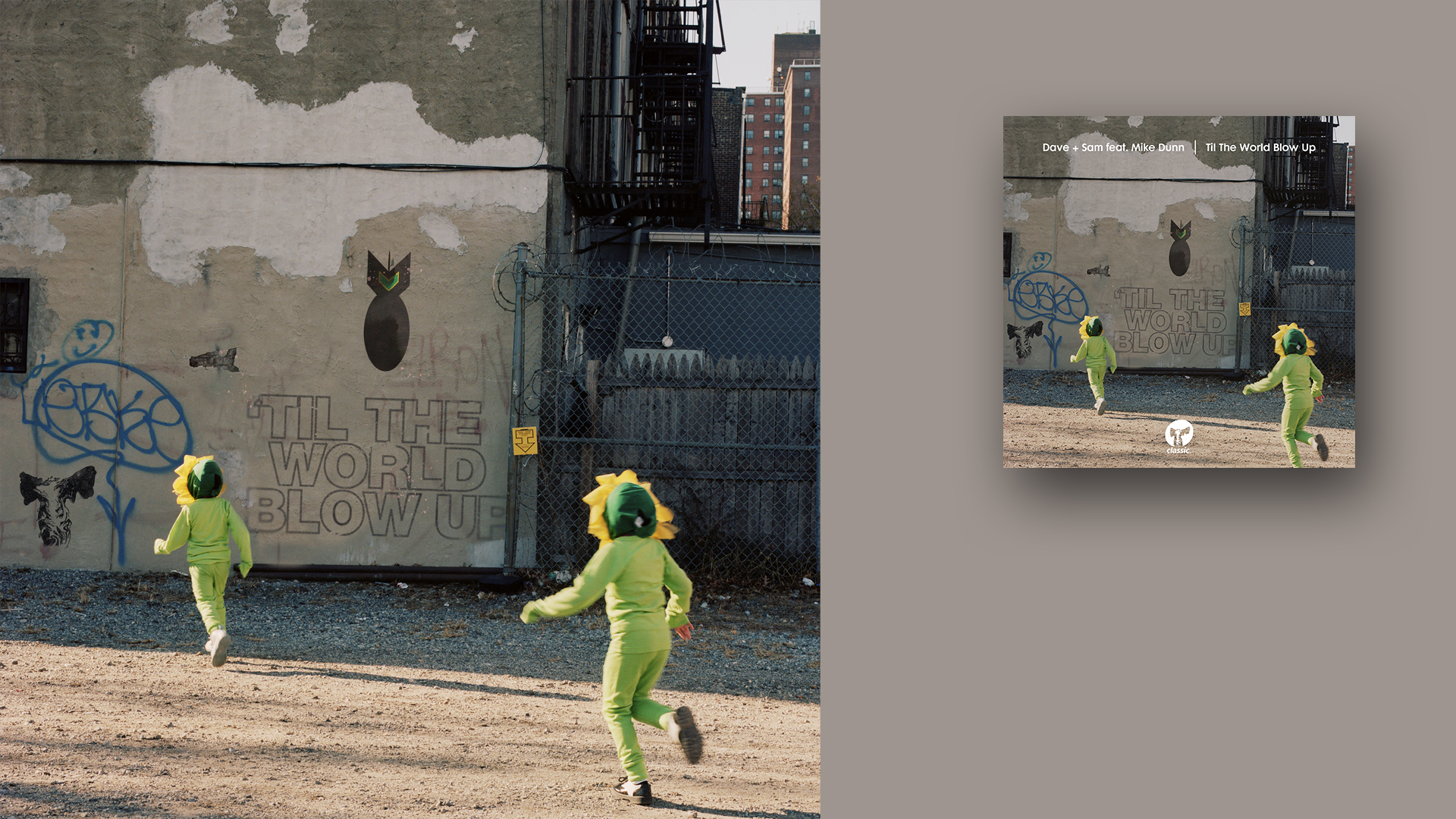 Illustrator
From Amsterdam, Netherlands
Illustrated Classic logo 
Dave: "We met backstage @ Defected Croatia 2018, where he was doing live drawings of DJs. After a drawing of me & Danny Kane, I kept in touch and we became friends. In 2019, he visited Brooklyn and came to one of me & Sam's sessions to draw us for what became the 'Middle Passage' EP artwork. Luke asked him to recreate the Classic logo to match the EP aesthetic and it ended up sticking with us on No Shade."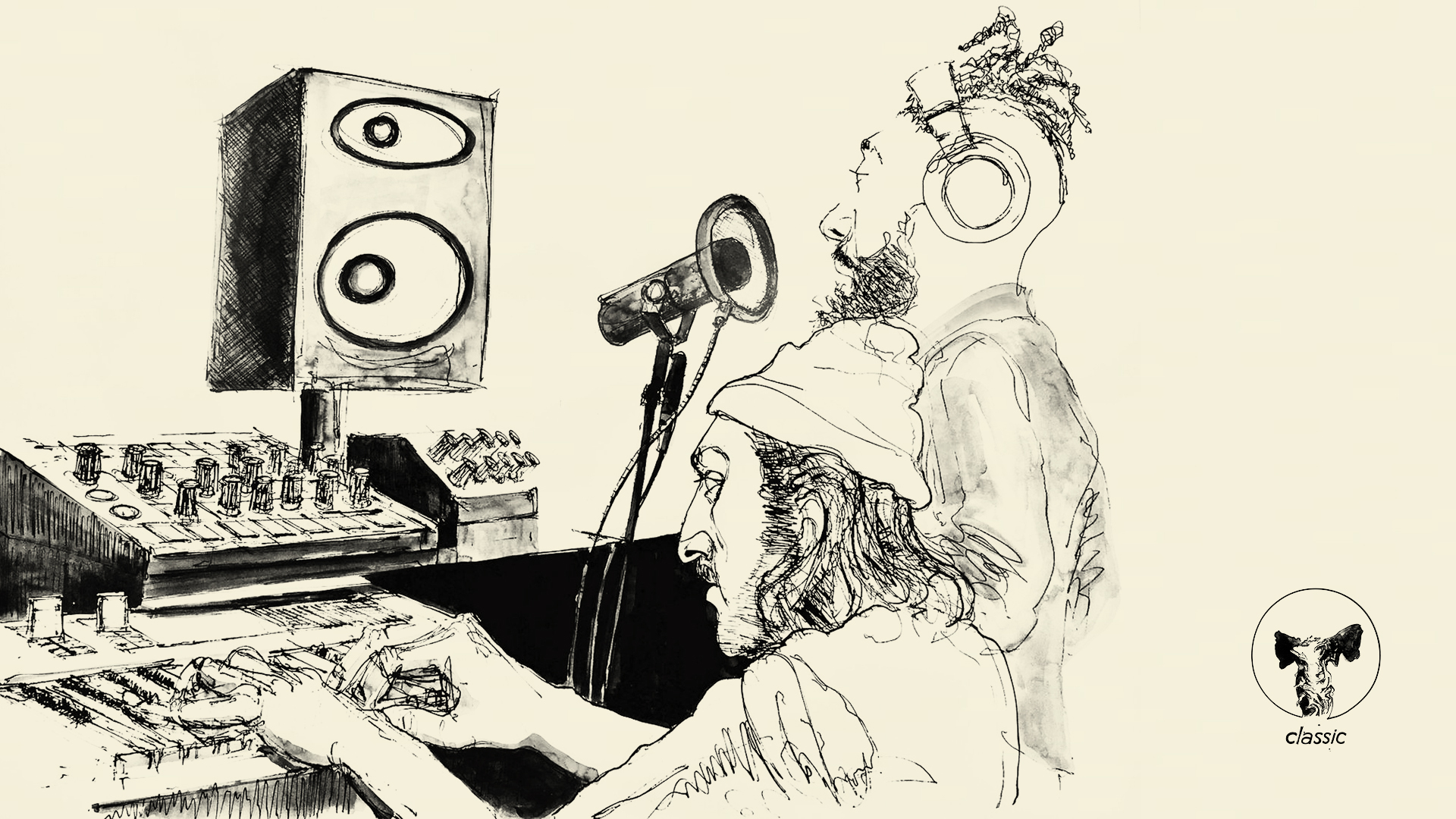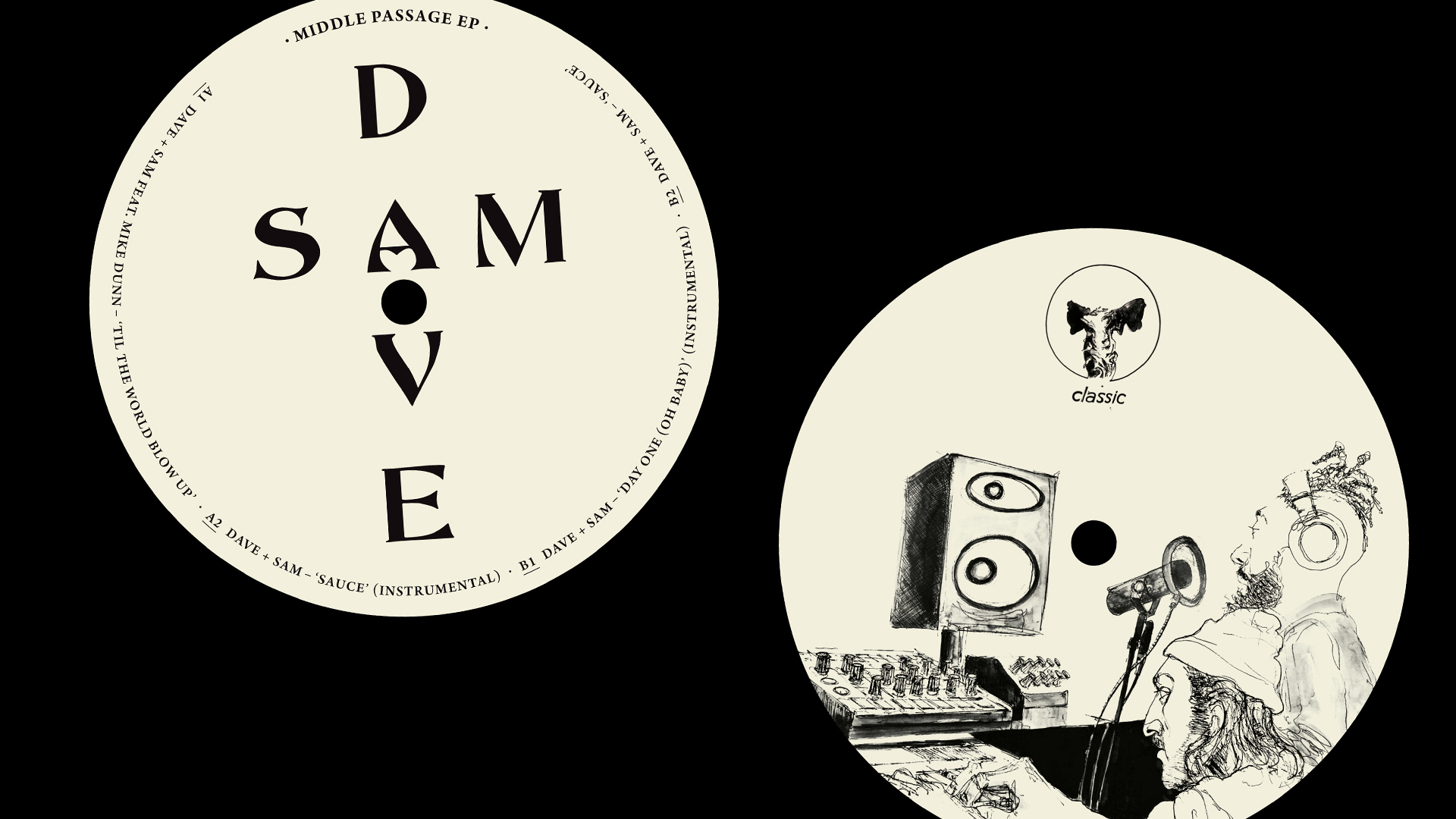 Musicians
Rapper & Performing Artist
From Irvington, NJ
Co-Writer & Vocalist on 'Look @ U'
Dave: "Moruf's delivery is jazz personified and was the first person Sam heard on the track after I freestyled the reference. Sam specifically wanted to pair his timbre with mine, to create the feel of a Native Tongues inflected, call & response-driven cypher."
Moruf: "Dave's words cut deep and have a great level of depth, Sam's production is hypnotising and something you can always move to regardless of ya mood. The perfect mix to be honest, just happy to be a part of such an amazing body of work." 
Singer & Performing Artist
From Louisville, KY, based in Brooklyn, NY
Vocalist on 'No Shade'
Dave: "My children's voice teacher at their preschool. After a few conversations, I learned that she regularly toured as a vocalist with Louie Vega. Sam wanted a powerhouse vocal in the vein of Soul II Soul or Sounds of Blackness and I knew she would nail it."
Ramona: "Dave's daughter and my son were going to elementary school together and I taught Dave's oldest child Naima at an afrocentric preschool called Little Sun People. When he would drop his oldest child off at the elementary school and I would drop my son off, we would ride the bus together. We would talk and when I told him that I was singing with Louie Vega & Elements of Life, I think that's when a lightbulb went off like 'oh she sings for real'. He told me about him and Sam being in Croatia with Defected and I'm like 'wow that sounds cool' so when he asked me to check out a song and see if I was interested — I heard it, I loved it and I was so happy to be a part of the project."
Singer & Performing Artist
From Chicago, IL
Vocalist on 'Round The Way'
Dave: "A childhood friend from Chicago with range like Marvin Gaye. We collaborated on his single 'No Way' in 2014, which I also put on my solo LP in 2017. I heard a seductive soulful vocal for the hook and he nailed it within 24 hours of me sending my reference."
C. Rich: "Honestly, it was hella dope to do something different from what I was doing at the time. Late nights and wetransfer.com getting shit done lol."  
Rapper, Singer & Performing Artist
From Chicago, IL
Vocalist on 'Home'
Cee is my childhood best friend from Chicago and partner from my former Hip Hop group, The Paxtons. Within our dynamic as a group, I often wrote vocal parts that I knew could only be sung by Cee and this was an example. The hook and refrain were fire, but once Sam got on the mix, we realised how good the flourishes and runs came out. One of my favourite tracks on the album.
Cee: "Although we were a "rap duo," DAVE writing hooks and convincing me to sing them was nothing new. But 'Home' is particularly special to me because it's the first time I've ever really showcased my falsetto on wax. Shouts to SAMwise for bringing that out." 
Final words from Luke Solomon...
"With Dave + Sam and No Shade, there are a number of parts of that puzzle that make them very important and relevant. All of those bits of that puzzle come together and make something that has not just an artistic statement, but a political statement, makes it a very important piece of music to me, because I think it sits in a world that hasn't really been created yet, especially within dance music. It's like everyone's done the political part, and that's existed for a really long time, from day dot initially. But then to have taken all of those different inspirations and different bits and pieces and put them together to get something that is incredibly contemporary, I think puts them in a really good place that allows them to be around for a very long time."