Following the launch of Defected Broadcasting House in March, a 24/7, multi-format, non-stop stream of curated music content, we are excited to reveal the Most Rated playlist. This playlist will be our opportunity to profile the very best new dance music, updated every Friday with tracks from a breadth of labels and artists.
As part of being added to the Most Rated playlist, these records will feature across Fresh House Friday, Most Rated and other flagship Defected playlists, as well as being added to rotation on Defected Broadcasting House with a minimum of five plays per week. These records will also be included in the Defected, Glitterbox and Classic Music Company radio shows, and profiled across the labels' social channels.
"Our ethos at Defected is to talk about and share music that we love, across the dance music spectrum. We are music lovers first and foremost, so creating a platform to do this is really important. That's why we started Defected Broadcasting House earlier this year, and is why we now are launching the Most Rated playlist.
This will be a place for us to highlight our favourite records right now, on all of the different mediums we have, such as radio shows, playlists, and of course Defected Broadcasting House. Thank you to all the producers, songwriters and singers for keeping us dancing! Thank you to our amazing community for listening, sharing and engaging with us every day."
- Tom Coxhead, Head of Digital & Media, Defected Records
We'll also be relaunching the Most Rated playlist across all streaming services, for you to check out what has been added weekly.
Check out the first Defected Broadcasting House Most Rated playlist below and listen here.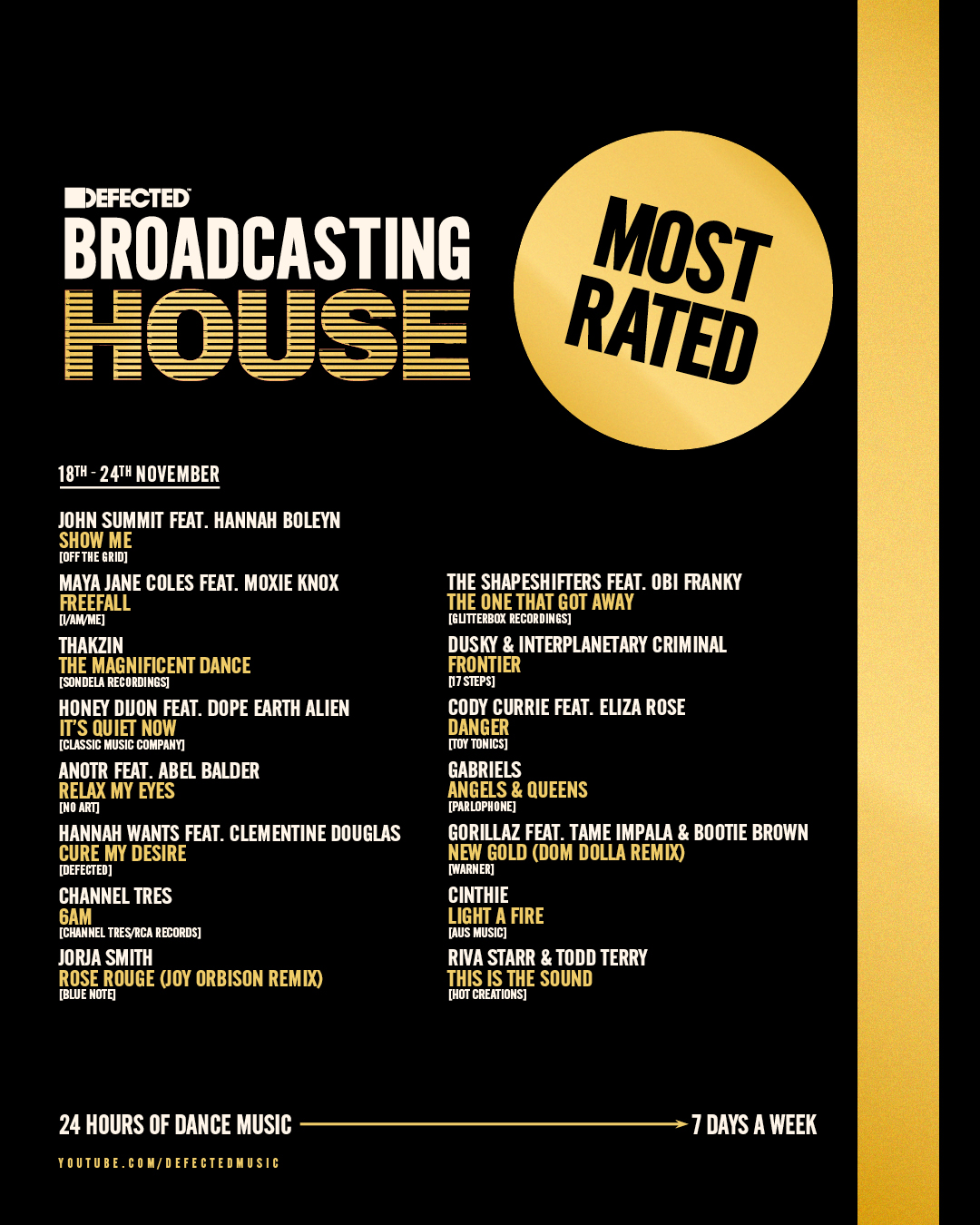 Check out Defected Broadcasting House 24/7 via YouTube or Twitch here.