Defected Croatia 2019 was pretty incredible. Our guy on the ground JAMES HAWKRIDGE has picked out some of the best bits... Tickets for Defected Croatia 2020 will go live on Monday 19th August at 1PM: https://defected.com/croatia
THURSDAY
The Road to Croatia has been a longer one than anticipated (well, if you attempted to fly with British Airways). As the Defected DJ's put it, trains, planes and automobiles had to be deployed to bring the gang together in time for the opening day. 
The on-site crew must have had to work four times as hard, while layovers in Zurich and Stuttgart tested even the most seasoned of touring DJ's. Eventually, house heads from across the globe finally united in Tisno, and with many on a high from last night's impromptu pre-party, soundtracked by Louie Dunmore and Jess Bays, the festival spirit was alive in a smokin' 30 degrees. Croatia 2019, let's go.
The Dunmore Brothers started the day with a bang, setting off islanders and matching the heat of the Croatian sun. As revellers began to arrive onsite, Defected merch stretched as far as the eye could see; t-shirts, hats and even lilos promised not only a festival for house heads, but a summer to remember.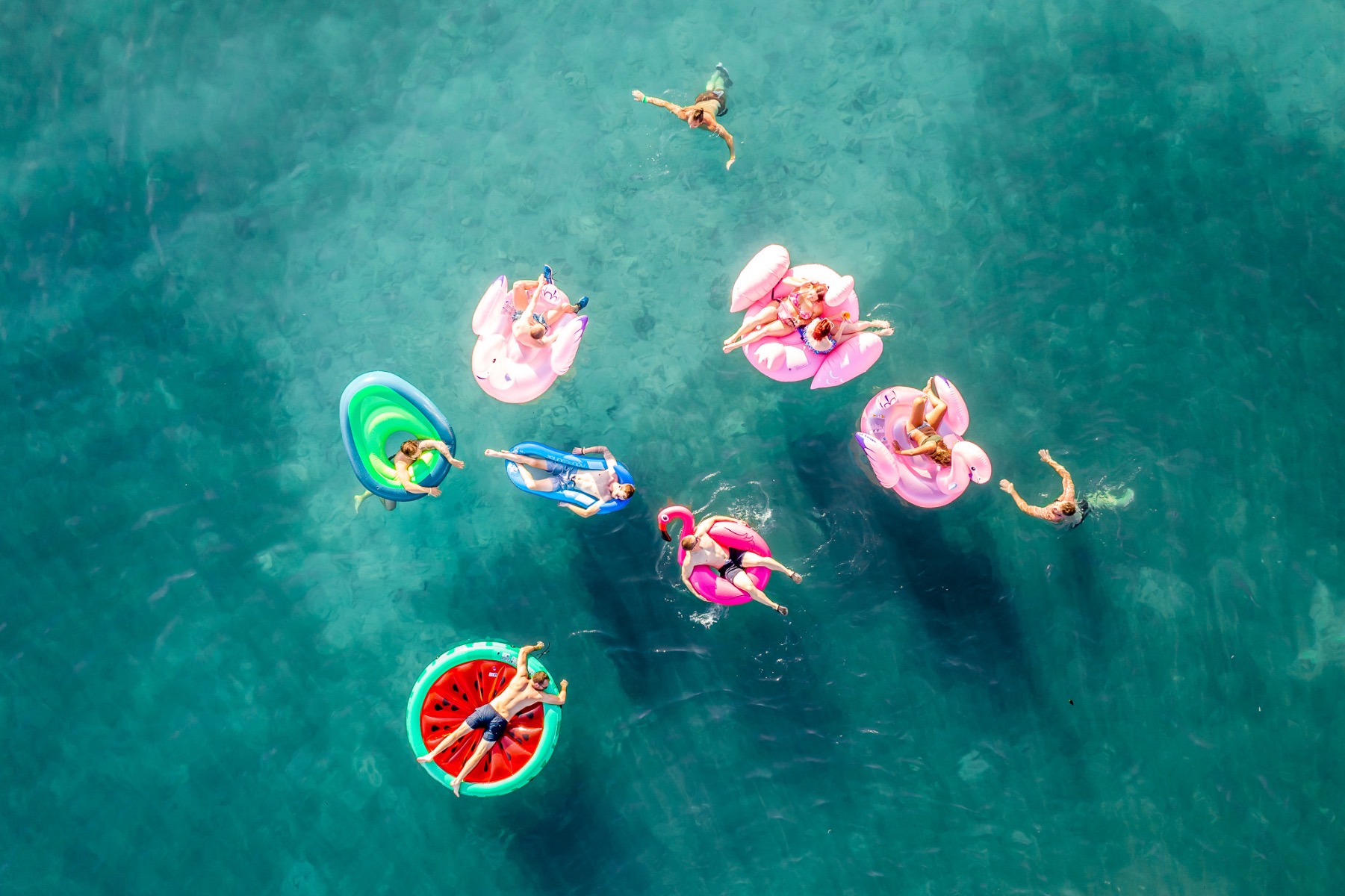 The 4 To The Floor boat party was especially memorable. With Smokin Jo and Simon Dunmore at the helm, the clouds disappeared to reveal a Lovelee Day, while classics and some Defected future releases were teased.
On to the first evening, and within a few hours the festival site was raring to go again, with fans refreshed after popping back to their on-site accommodation, cocktail in one hand and a bite from the Food Court in another. The Fish 'n' Chips is a must; it just hits differently at 4am. 
The Main Stage hosted sets all the way from 7pm to 5am. Departing Defected A&R Andy Daniell opened with a sizzling set, yet again delivering consistently to see out his final festival with the label. After incredible sets from Monki, Dario D'Attis (not one to be missed) and Low Steppa, it was time for a ball.
Hosting his Masquerade residency at the legendary Pacha this year, Claptone flew in to sprinkle some White Isle magic on Defected fans. Theatrical, flamboyant and with beats dark enough to draw in people from all around the site, this is the moment where we started to realise what a week it's going to be. Add the First Lady of house Sam Divine to the decks and you've got yourself a party.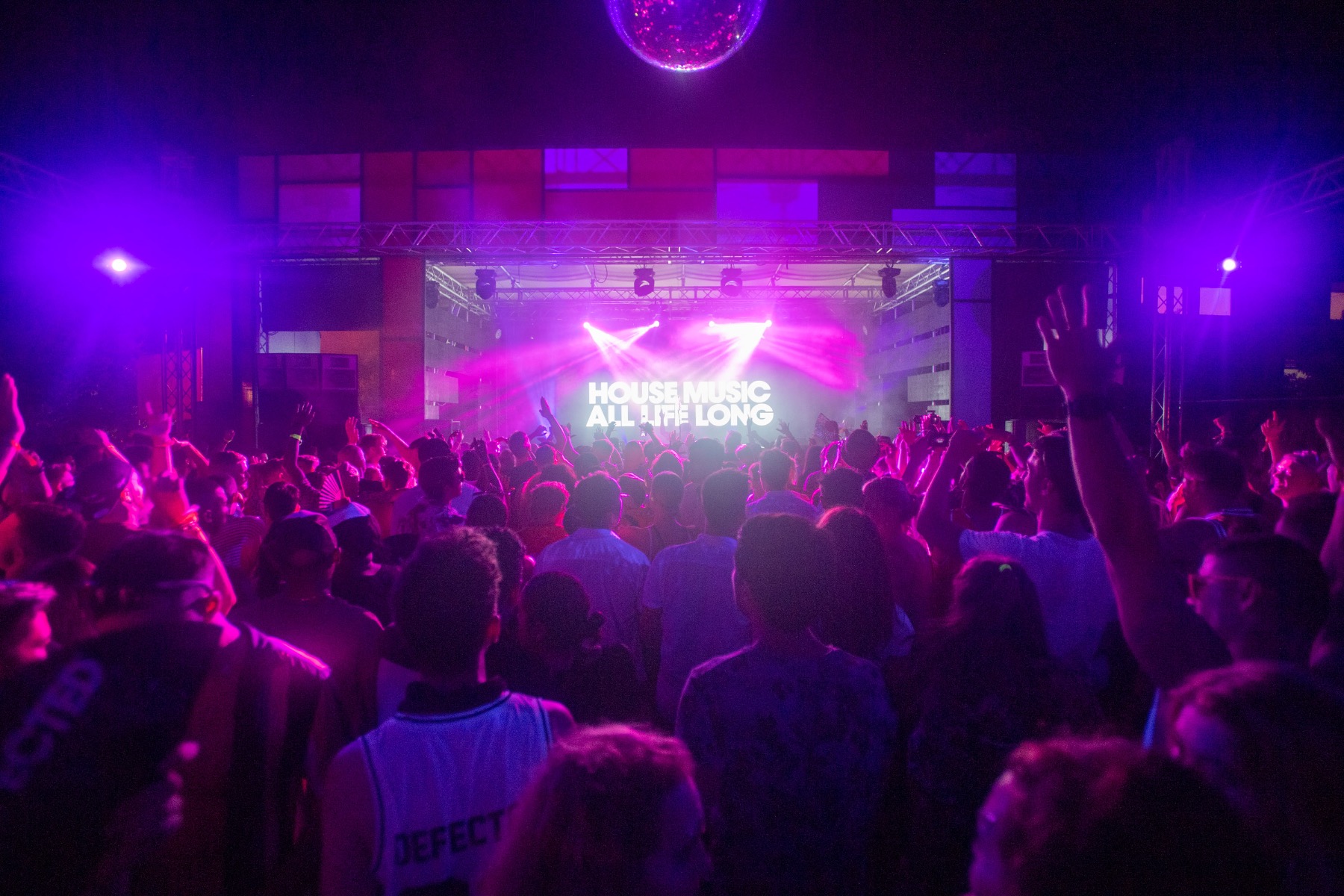 FRIDAY
It was a family affair on Friday as the site was in full swing by midday, largely thanks to the festival's annual tradition 'Flamingo Friday', bringing a flock of floats to the beachside stage (and according to Simon Dunmore's Instagram story, the largest flamingo float in the world docked up). Glitterbox, known for its delightfully camp and intuitively innovative spin on disco, held its first boat party of the festival out on the Croatian sea. Everyone who danced their way off the boat simply couldn't stop talking about it. 
As the sun went down, UKG filled the Olive Grove, Sam Divine and Hatcha rolling up their sleeves for a two-hour B2B session that was so popular, it caused carnage as fans swarmed in their masses for a masterclass in garage. The fire continued to burn as Matt Jam Lamont took control, his set lasting 40 minutes longer than advertised, as people simply didn't want to stop. Defected A&R Oli Welch, who'd rocked the beach stage earlier, took a moment to relax with some of the rest of the Defected tribe to catch the beats, while The Dunmore Brothers hopped from stage to stage, snatched by fans in the process for chats, hugs and photos - already carrying the label torch with flying colours.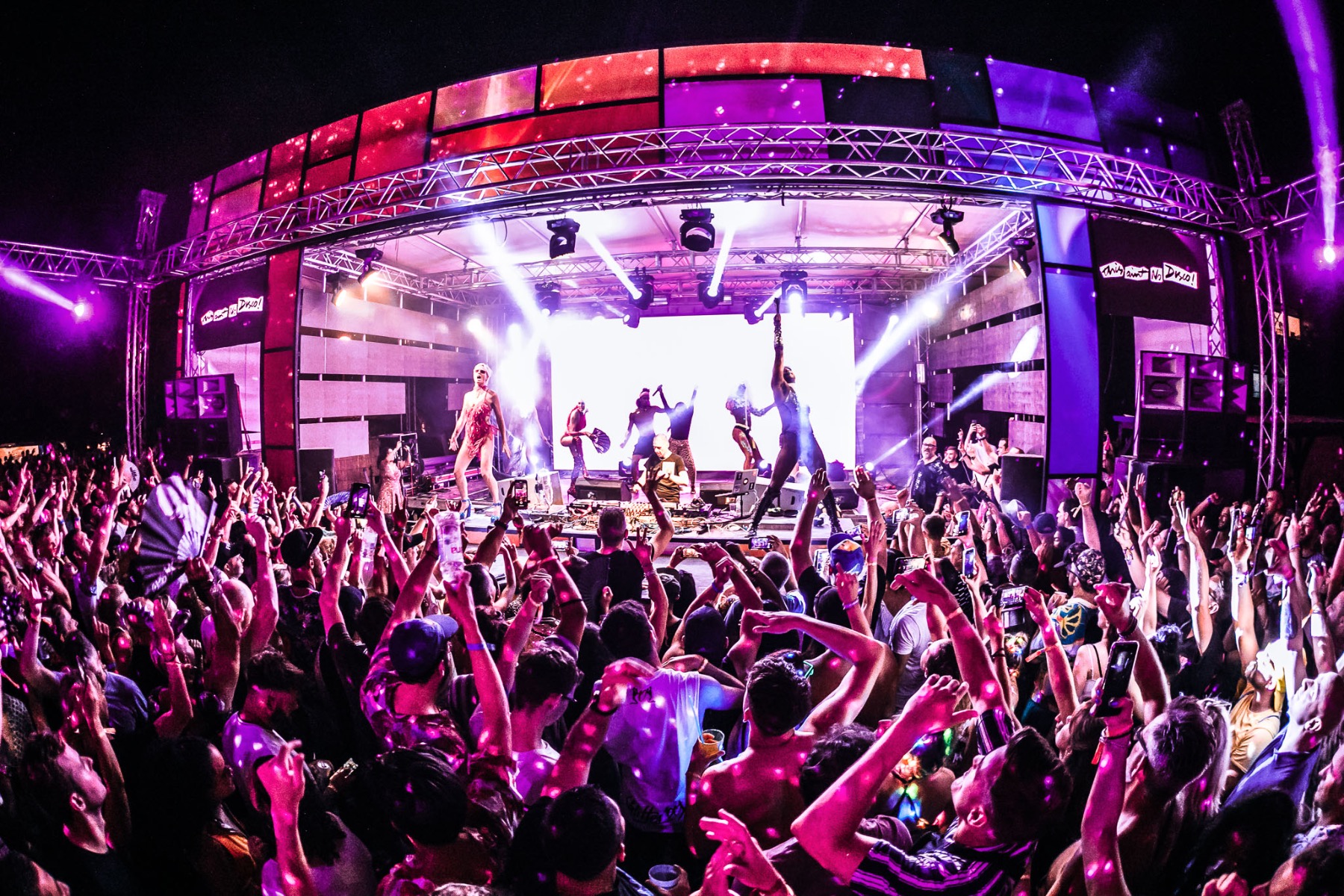 Proving that Friday fever is very real yet again, Glitterbox tore up the main stage with Melvo Baptiste, John Morales and The Shapeshifters just some of the names headlining. Soulfuric dominated the beach stage to an at-capacity dancefloor until the small hours, with some even swimming out onto the decking, carrying drinks above water, to bask in the light of a strong shining moon and an even stronger beat. 
There was one name on everyone's lips though - the festival is known for its jaw-dropping special guests, and Armand Van Helden dropped for everyone's souls. Treading the tightropes of dance classics, house, and disco, he finished with a show-stopping mix of one of his most definitive tracks. Barbarella's kept the party going until 6am, with Simon Dunmore welcoming the sun rise as a strong crowd chanted and lost themselves right there in the moment. Anywhere else you'd think people lasting so long is a feat; but this is Defected, and we all came to play. 
SATURDAY
Day three brought even more heat to The Garden Resort. A stellar boat party line-up of Robosonic, Ferreck Dawn and David Penn set the sea ablaze, with all three celebrating the recent success of their respective chart-topping tracks. Next the Argonaut took to the water for an intimate three-hour sunset session with the Mambo Brothers and it is no wonder so many fans were caught in the net, queuing to get their hands on any last-minute tickets. 
On land though, the decisions for the crowd were even tougher, with both the Main and Beach Stages proving very tempting. Block Party Beats took over the latter for a solid 11 hours way into the night, blasting funky vibes; this was the first time we saw a proper use of the cove's bay after dark, as the heatwave from the day lingered. Fans splashed and dipped into the sea in scores as the stage was flooded with shuffling feet, allowing for a feel-good, let-your-hair-down closing two hours that were enough to make anyone thankful they'd managed to snap up a ticket here.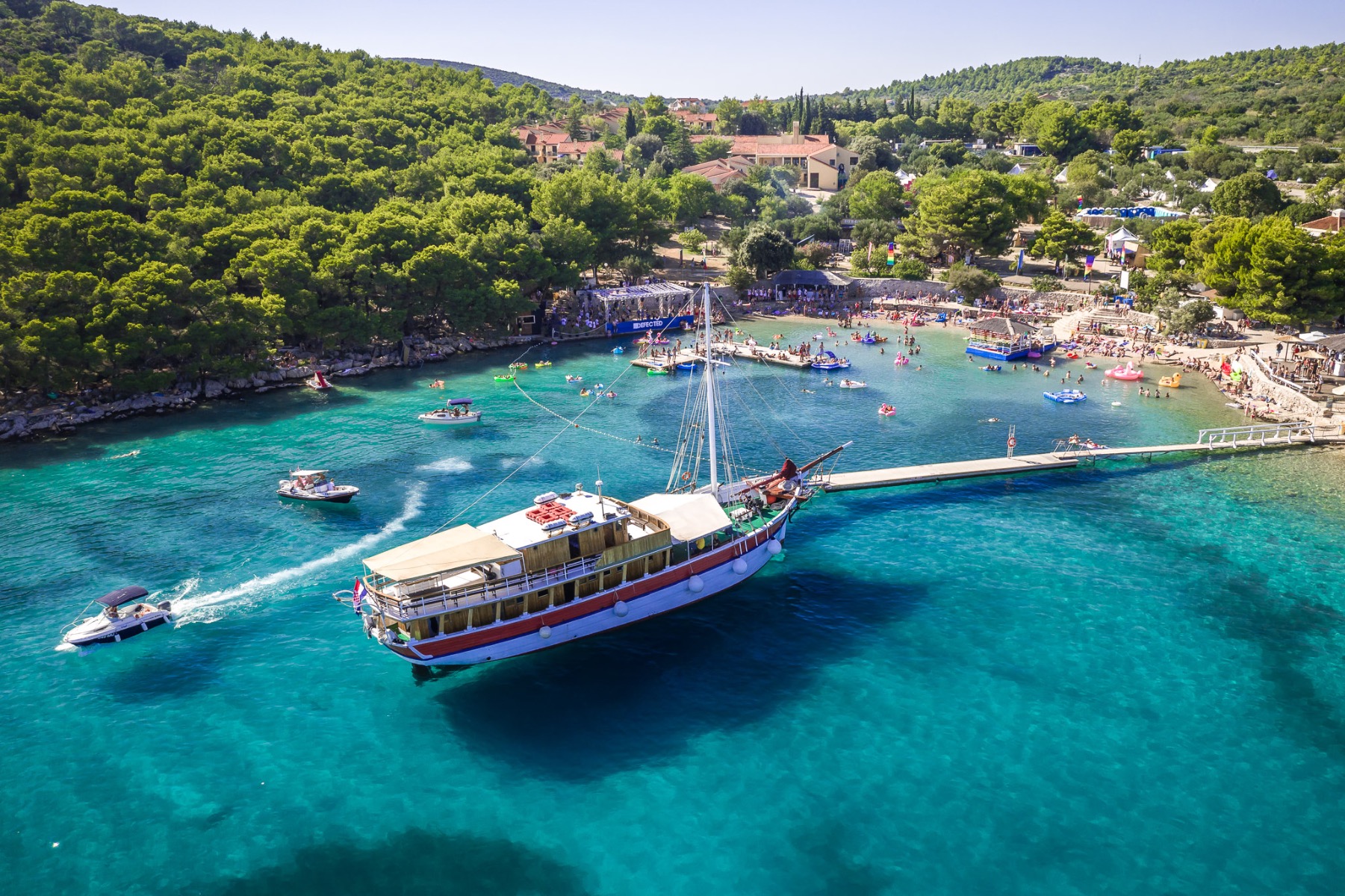 Back on the Main Stage was a boat party reunion, with Ferreck Dawn, David Penn, Robosonic and Mambo Brothers joining Qubiko to keep the party going through the night. However, it was Amine Edge & DANCE that truly conquered the stage tonight, closing a jam-packed arena with the darkest and most seductive set yet. The new visuals of the Main Stage hypnotised, while the family-feel approach in the crowd gave way to a constant pool of ravers hugging, dancing and chanting as one. You'd be hard pressed to find a moment as good as this is what I'd say, but I've thought that every night so far. 
The air is crackling, the festival is hitting that simmering mid-way point, and the party is far from over yet. Glitterbox closed down Barbarella's with Katie Goodman taking centre stage, along with appearances from The Shapeshifters and Dunmore himself, who dropped a preview of Purple Disco Machine's remix of Roberto Surace's 'Joys'. You never know what you're going to find when you head to the afters at the club, but you know it's always going to be something special. 
SUNDAY
It's Sunday, a day of rest... but not for us. With day four of the festival proving that it can be hard to power on, luckily, today's line-up (and the bliss of floating beachside on an inflatable flamingo) meant that by midday, the site was packed with towels, relaxing beats and even some raring to rave before they'd even let their breakfast settle.
After a yoga workout with Smokin Jo, crowds followed her to the Beach Stage for a Glitterbox takeover, or sauntered across to the jetty for one of the days' boat parties. 
Kicking off the evening on The Martina were OFFAIAH, Sam Divine and Simon Dunmore, who teased forthcoming Defected records and heightened current smashes simultaneously. OFFAIAH's 'Somewhere Special' was a highlight, while Sam & Simon's magnetic set lived up to the hype. The up-for-it audience were ready for a night that included stage takeovers from the three key label names Defected, Classic and Glitterbox.
Every great festival needs a 'you had to be there' tale; today, this was in the Olive Grove. Temporarily losing power site-wide is a potential logistical nightmare, unless you have the best fans in the world who, midway through The Vision's highly anticipated set, cheered and welcomed the outage as a highlight, an unexpected treat. Cue accapella renditions, clapping of hands and shaking of tambourines that recharged the souls of all involved, and allowed true talent to shine without the use of props or lighting.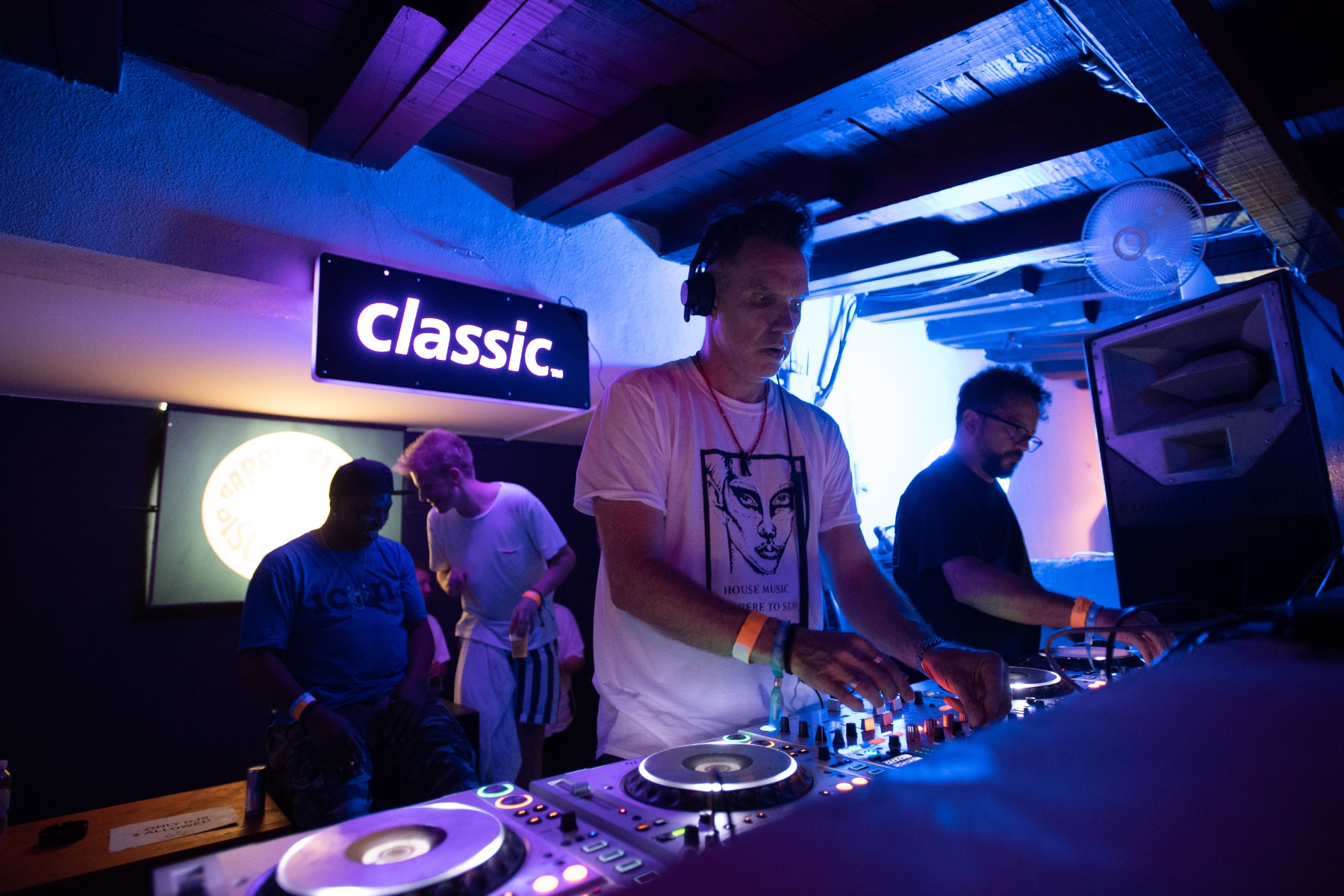 It was a night for icons, as Purple Disco Machine drenched the beach stage in ultraviolet, while Julie McKnight brought her soulful tones to the Main Stage, uniting the crowd as one Defected family. Classic legends Mark Farina and Luke Solomon went B2B at Barbarella's, showing the kids how it's done, and giving everyone who missed out on their Business As Usual gigs in the UK earlier this year a second chance. All in all a stellar day for the festival, with too much to write about.
MONDAY
A new week, and the penultimate day promises surprise after surprise for Tisno. The Dunmore Brothers were back for a set at the #TodayIWill Stage, amongst a handful of other up-and-coming DJs. 4 To The Floor took over the Olive Grove, with Todd Terry greasing up everyone's bones with house classics, after a jaunt on the Argonaut with Simon Dunmore. The Snatch! Boat Party stole our minds, as Josh Butler, Dennis Cruz and Riva Starr combined for one unstoppable evening. 
Not your average day here in Tisno, and with no signs of stopping, the unmissable Wax Da Jam hosted the Beach Stage with an eclectic combination of acts such as Mark Farina, Dan Shake and of course main man Nightmares On Wax. While over on the Main Stage, it was a Classic affair and boy, did it deliver.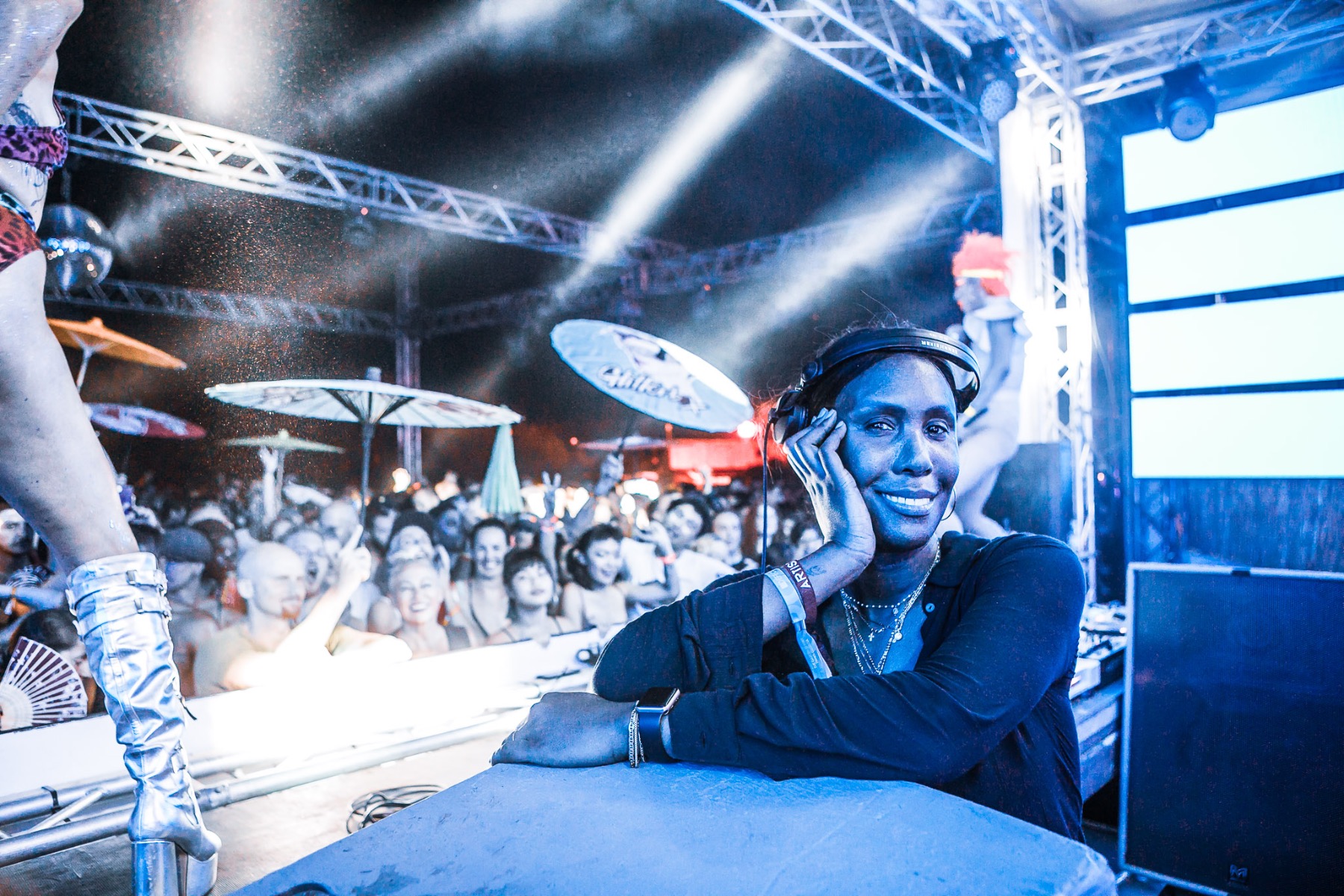 While Barbarella's promised a night of Defected signatures, the Main Stage was all about Classic, a two-decades-strong force helmed by Luke Solomon, more than worthy of a headline slot. With Yuksek, Folamour and Eats Everything alongside Solomon, the line-up proved intriguing, and to be honest, spectacular. The upgraded Main Stage allowed the visuals to spring to life from the screen, sketchy and at times wonderfully disorientating. Of course, until Honey Dijon hit the decks, the crowd had seen nothing yet.
From Chicago and embodying all that house represents, Dijon is becoming an inescapable name. Jumping between four tracks at any one time, there wasn't a motionless person on the site, all united, and basking, in the glow of Honey. 
TUESDAY
The energy on the final day was intoxicating, with fans eager to get on site early and maximise one final push of relaxing and partying with one another. Glitterbox took over the Beach Stage for one last dose of twisted disco, while, if you were savvy enough, you'll have realised the Secret Boat Party wasn't one to be missed, and headed to the jetty. 
Roberto Surace was the first onto the decks, raising the energy and sending us out to sea with Defected classics and this summer's hottest new tracks. Add Dennis Ferrer to the line-up and you'd find that pretty hard to beat... 
Enter skydivers, circling above as tension rose in the air. It's time for the main guest. Everyone is distracted, turning their heads each and every way, until slowly, amongst the blasting bass of The Martina, a figure slowly emerges, dressed in a matching two-piece and shades on… it can only be the one and only Peggy Gou.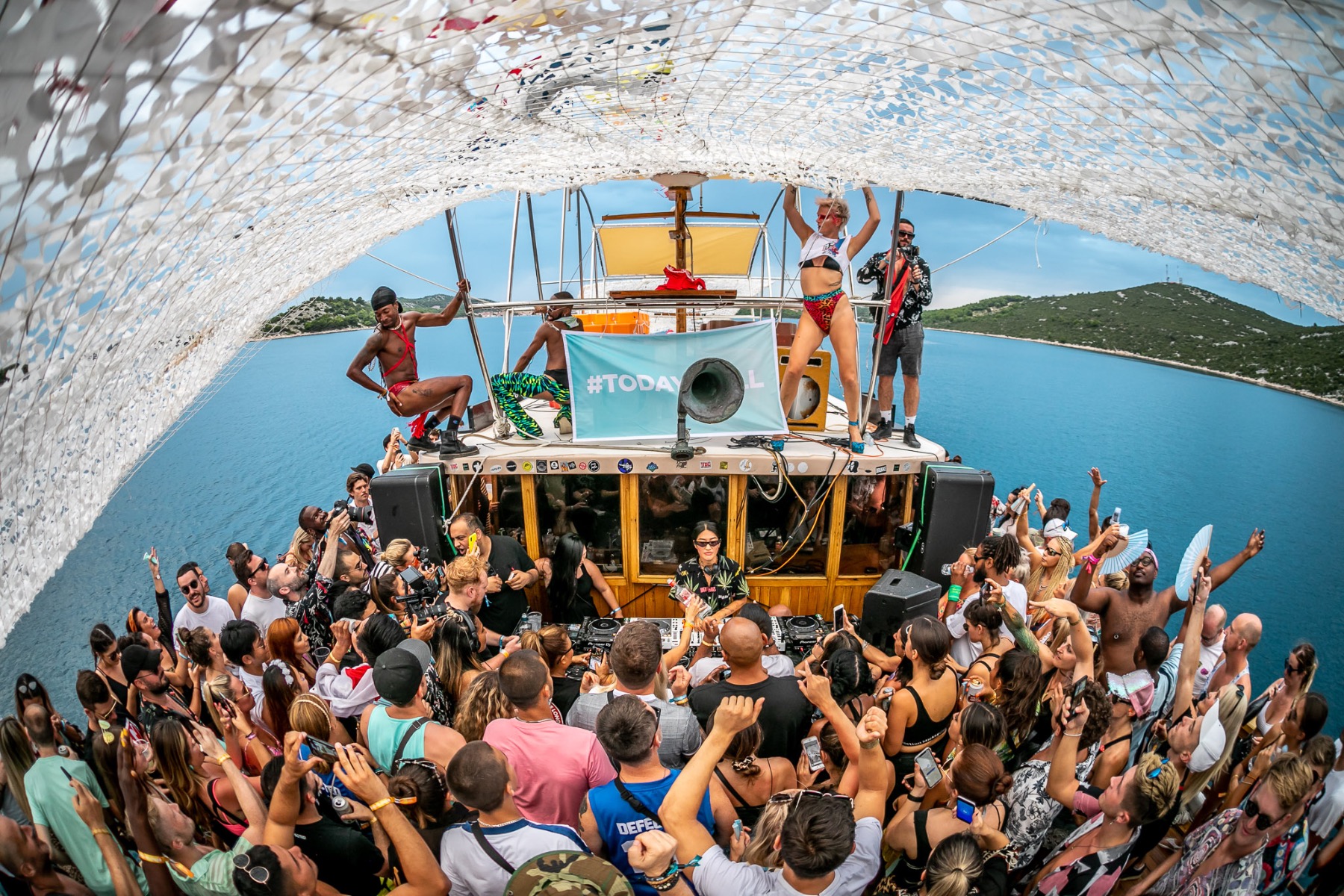 What follows next is an hour and a half of co-ordinated madness. Bottles of gin and tequila are passed around and swigged, it's the best house party you'll ever go to. Devotion to Gou spills over the sides, radiating from the crowd as they hold up their trainers (chanting 'Peggy shoe'), jumping onto each other's shoulders, singing 'Starry Night' word-for-word and vibing to the smokin' selection of underground tracks she's amassed since her early days of working in a record store. It's clear for even those on the shore to see the master at work that is Gou, and refreshing to see an influx of techno, even minimal. 
Heading to the Main Stage for the evening, and the team went all-in. Between Danny Howard, MK, Simon Dunmore B2B with Sam Divine and Eats Everything closing, there wasn't a moment to breathe. With the entire Defected team on stage for a final send-off, there was no better way for a mutual thank you between fans, artists and those that helped create a moment of a lifetime. Until we do it all again next year of course, naturally even bigger, bolder, and better. I'll see you on the Beach Stage, Mai Tai in hand. Croatia 2019, thank you.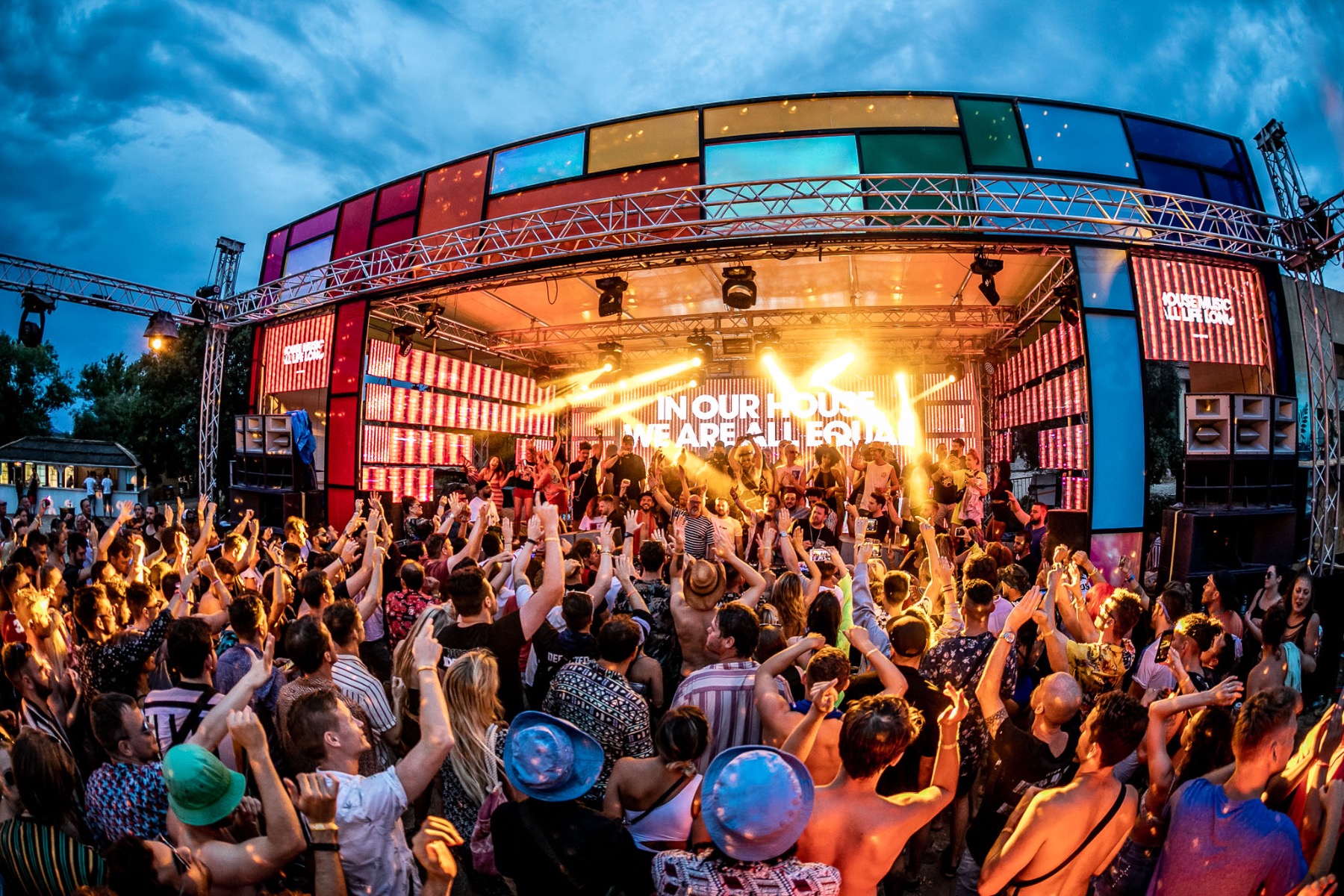 If your FOMO is too much to bear, tickets for Defected Croatia 2020 will go live on 1PM Monday 19th August from https://defected.com/croatia