As part of the seventh edition of Defected Croatia, our much-loved Wellbeing programme returns to Tisno with more to offer than ever before. Festival goers will be able to experience yoga, sound therapy, breathwork and meditation sessions all immersed in the natural beauty of the Adriatic Coast, promoting communal calmness, and offering a break from the partying. The full programme has been curated by legendary DJ and yoga expert Smokin Jo who will be kicking things off each day with her Smokin Joga sessions. She is also bringing along with her Pierre Ravan, Georg Stuby & Sophie Adler for their wonderful KaRavan experience & Georg & Sophie's hypnotic therapy sessions. Breathwork and meditation specialist Laurent Roure and the incredible out-of-body experience creator Belinda Matwali will also be joining.
Smokin Joga
Combining house music, old school rave vibes and downward facing dog is the unique concept created by former Space Ibiza resident Jo Joseph, aka Smokin' Jo. Having created a calm parallel to clubbing, attendees of her class can enjoy a great soundtrack and let off some steam. She created Smokin Joga as a healthy antidote to the club, so prepare to sweat, smile and sweat some more…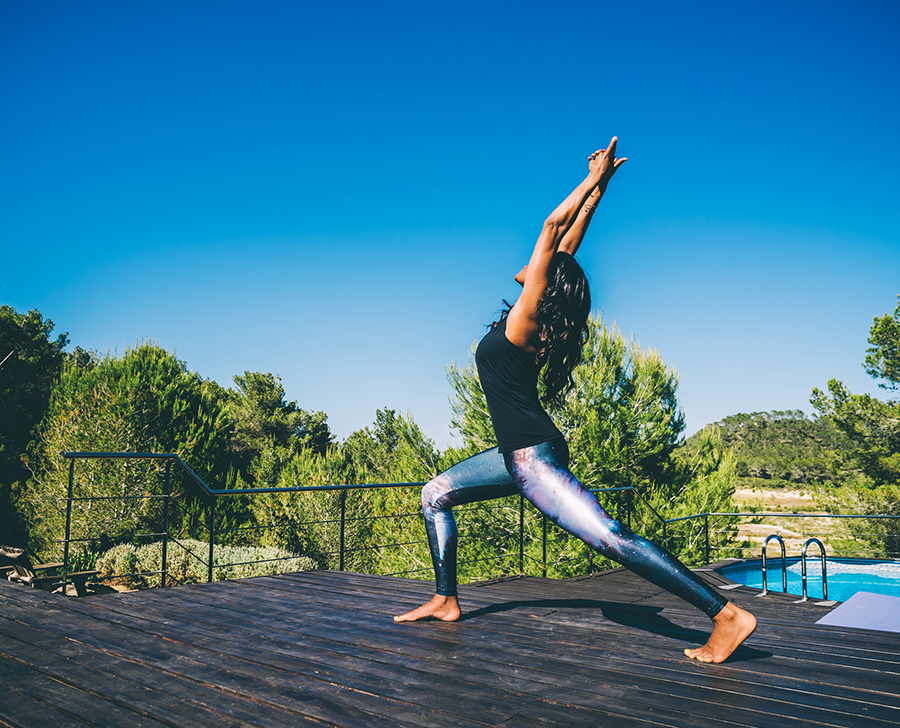 Laurent Roure
As the festival and wellness collide to create the perfect balance, spiritual house DJ and breathwork coach Laurent Roure brings his practical, grounded and mindful approach to teaching yoga to Tisno. Laurent's meticulous yet relaxed approach to teaching yoga combines elements of the classic and contemporary. Through Hatha yoga, pranayama and breathwork, meditation and yoga Nidra, Laurent offers a therapeutic and support practice suitable for all levels and abilities.
Electronic Music Meditation with Belinda Matwali
Joining this rejuvenating class on the Saturday morning, Belinda Matwali will take you on a journey using movement, breath work and a relaxing guided meditation. The class is set with a soundtrack of cool beats followed by deeply restorative functional ambient music with isochronic tones to take you deeply into yourself. Belinda believes meditation is never a one size fits all and is a huge proponent for everyone finding the individual techniques that suit them.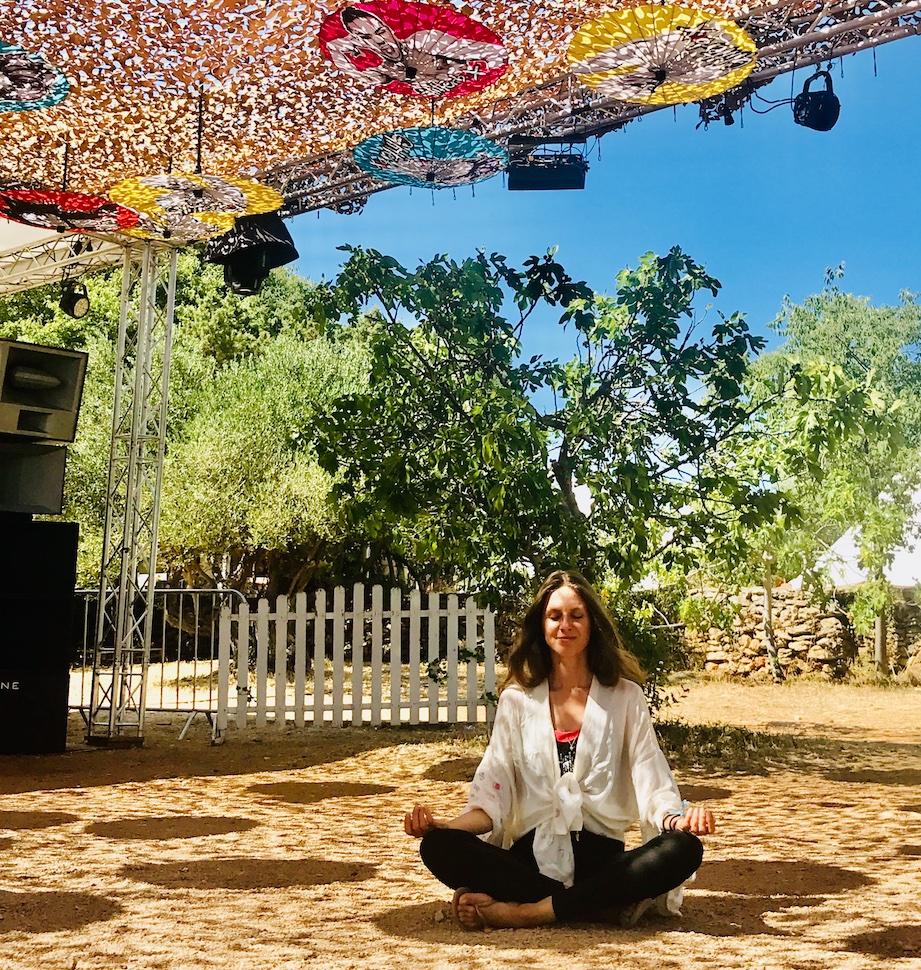 KaRavan with Pierre Ravan, Georg Stuby and Sophie Adler Pierre is one of the first to combine feel-good music, Yoga and heartfulness meditation into his KaRavan concept. One of the first spiritual house DJ's in the world – he creates true dancefloor unity. KaRavan encompasses the core belief that partying, and wellbeing should not be separated and should be experienced as one single journey. The experience will combine Heartfulness Meditation and Spiritual House music, a unique concept designed by Pierre. With the help of Georg Stuby, whose work supports creative souls to find inner peace, strengthen their intuition and let their projects become a reality, and psychologist, author and researcher Sophie Adler; this trio will provide a space for festival goer's to release their inhibitions and have fun with their friends, whilst finding tranquillity in the stunning surroundings and focus on their wellbeing.
Samten App
We have teamed up with our friends over at Samten Meditation App to provide a 6 month free trial for our community leading up to the festival. The app, co-founded by Buddist Monk Gelong Thubten can help take care of mental health, relieve stress levels, improve sleep and focus.
Click here for full info on how to activate the offer.