This September Defected and Get Physical join forces on a series of collaborative live events, taking place in London, Ibiza and Berlin and featuring some of the biggest names in house and techno.
The Defected Get Physical Tour takes place over two weekends this September, with parties at Fire, London (12th), Amnesia, Ibiza (15th) and Chalet, Berlin (19th). Full line-ups for each of the parties can be found below.
The three parties are being held in the undisputed epicentres of the electronic music world, with performances from seminal artists from both the Defected and Get Physical camps.
Representing Defected, founder Simon Dunmore leads Juan MacLean, Riva Starr, Eddie Fowlkes and Luke Solomon, while Get Physical's founders M.A.N.D.Y. and DJ T. appear along with Groove Armada, Tim Green and Paolo Rocco, all of whom have built strong affiliations with the label over the years. The For The Love Of House DJs Greg Sawyer + Simon Dawson will also host a room at Fire on 12 September, playing classic house all night long.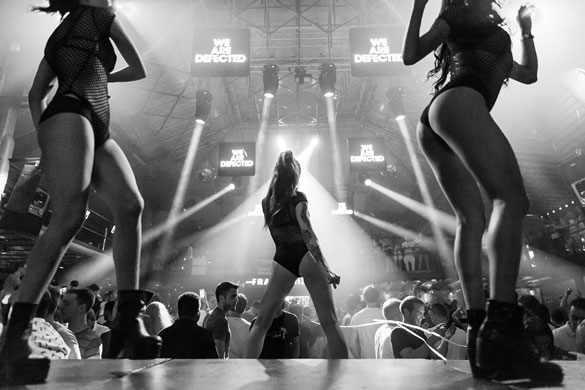 The collaborative spirit of the events are encapsulated in the forthcoming Defected Gets Physical mixed by DJ T. and Luke Solomon mix album, which sees Get Physical co-founder DJ T. compiling and mixing his CD from Defected's vaults, while Classic Music Company and Defected A&R Luke Solomon gets to grips with Get Physical's vast collection.
To celebrate the release and Club Tour, we'll be we'll be broadcasting two very special collaborative live streams this September.
First up on Friday 04 September, Defected Get Physical will be taking over the Mixmag Lab London from 16.30 BST, with M.A.N.D.Y. and Luke Solomon repping Get Physical and Defected respectively.
Then on Friday 18 September we take over Beatport Friday Warm Ups in Berlin from 19.00 BST. Luke once again spins for Defected, while stepping up for Get Physical is DJ T.
Tune in to the Beatport Friday Warm Up
Founded just three years after Defected in 2002 by DJ. T and M.A.N.D.Y, Get Physical fast became one of the most reputable and reliable dance labels on the international club scene. Having released music by a staggeringly impressive roster of artists, the label now sits proudly atop electronic music authority Resident Advisor's all-time most charted labels, a position it doesn't look like giving up any time soon.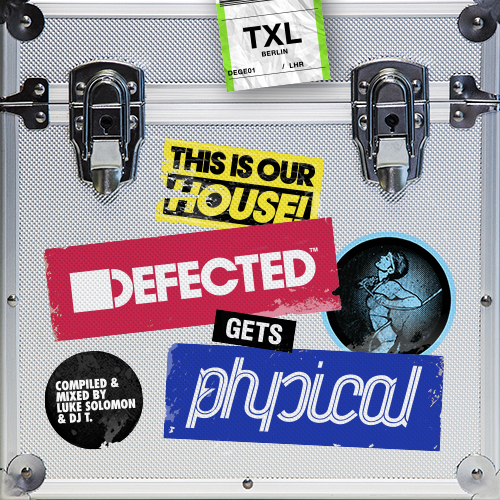 For full line-ups and tickets for the Defected Gets Physical Tour, head to: http://defected.com/events/
Defected Gets Physical Mixed by DJ T. and Luke Solomon is out now on Defected Records - buy the CD and digital from iTunes

Defected Gets Physical Tour Dates
Saturday 12 September
Fire, London
M.A.N.D.Y.
Eddie Fowlkes
DJ T.
Riva Starr
Simon Dunmore
Luke Solomon
Tim Green
Paolo Rocco
For The Love Of House DJs (Greg Sawyer + Simon Dawson)
Tuesday 15 September
Amnesia, Ibiza
Groove Armada
M.A.N.D.Y.
DJ T.
Eddie Fowlkes
Juan MacLean
Simon Dunmore
Luke Solomon
Saturday 19h September
Chalet, Berlin
M.A.N.D.Y.
DJ T.
Eddie Fowlkes
Simon Dunmore
Luke Solomon
Tim Green
Paolo Rocco