Harry Romero joins the illustrious list of House Masters; the humble house legend drops his anticipated 30-track compilation on February 3rd.
Featuring old favourites and driving re-edits of the producer's biggest tracks, appealing to long-time fans while also reaching a new generation of listeners to discover his rich discography. This special compilation celebrates Romero's solo releases in addition to collaborations with prolific house vocalists such as Inaya Day, Cece Rogers and Jocelyn Brown.
Powerful tracks that propelled the Latin master to international acclaim, 'Night @ The Black' and 'Just Can't Get Enough', sit alongside exclusive remixes of classic house tracks, like Johnny Corporate's 'Sunday Shoutin'', as well as Romero's fresh takes on more recent releases from the likes of Honey Dijon and DJ SKT.
"It's been a 30-year love affair with this music and culture. House music has been really good to me and to see this track-list and know that I've contributed and brought joy and happiness to so many just warms my heart. This track list represents so much hard work and so many sleepless nights but most importantly it's my art and I am very proud of what I've accomplished thus far. I hope you all enjoy the music and the journey as much as I have." – Harry Romero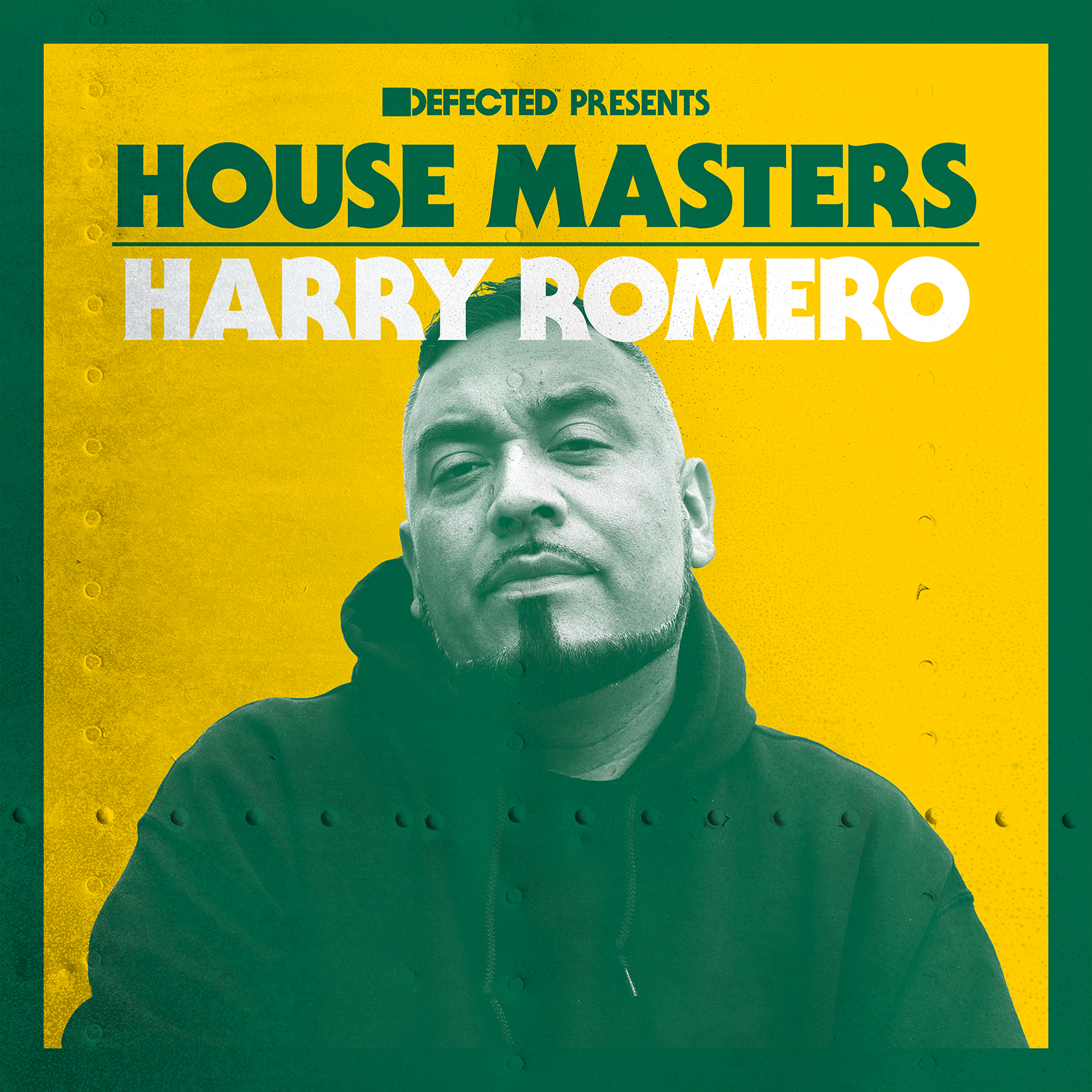 Recent collaborations with Honey and Louie Vega have cemented Harry 'Choo Choo' Romero's status as one of the most revered producers in the game, and Defected presents House Masters – Harry Romero signals a rebirth as Harry 2.0 enters his renaissance.
Defected presents Harry Romero – House Masters is out on 3rd February. Pre-order HERE.
Harry Romero 'Tania (Honey Dijon Remix)'
Harry Romero 'Night @ The Black'
H.C.C.R. 'Son Of Mongo'
Constipated Monkeys 'Cro-Magnon (What About Our Love)'
Ministers De La Funk featuring Jocelyn Brown 'Believe (Ministers Vocal Mix)'
Harry Romero 'Hazin' N Phazin'
Harry Romero & Inaya Day 'Just Can't Get Enough (Choo Choo's Main Vocal Mix)'
Vega & Romero 'El Ritmo'
Harry Romero featuring Robert Owens 'I Go Back (Main Mix)'
Harry Romero 'Mongobonix (From Beneath The Earth's Crust)'
Harry Romero 'Revolution (Deep In Jersey Extended Mix)'
MD X-Spress 'God Made Me Phunky (HCCR Extended Remix)'
Honey Dijon featuring Charles McCloud 'Personal Slave (Harry Romero Extended Remix)'
Blaze featuring Palmer Brown 'Do You Remember House? (Harry Romero Extended Remix)'
Dave + Sam featuring LATASHÁ 'You Da Shit Girl (Harry Romero Extended Remix)'
Harry Romero 'What Happened? (Main Mix)'
Harry Romero & Joeski 'Sex Poem (Extended Mix)'
Harry Romero 'I Love (Extended Mix)'
Harry Romero & Inaya Day 'Rise Up (Extended Club Mix)'
Johnny Corporate 'Sunday Shoutin' (Harry Choo Choo Club Mix)'
Jack Back & CeCe Rogers 'Freedom (Harry Romero Extended Remix)'
Harry Romero & Joeski featuring Shawnee Taylor 'Get It Right (Club Mix)'
Harry Romero 'Revolt (Extended Mix)'
Mark Picchiotti presents The Absolute featuring Suzanne Palmer 'I Believe (Harry's Deep In Jersey Dub)'
Harry Romero 'The City (Extended Mix)'
Guillaume & The Coutu Dumonts featuring Dave Aju 'The Chase (Harry Romero Extended Remix)'
Fiorious 'Follow Me (Harry Romero Club Mix)'
Harry Romero 'Scatter'
Harry Romero 'Mood Vision'
DJ SKT featuring Iris Gold '4am In London (Harry Romero Extended Mix)