Israel's electronic music scene has endured something of a rollercoaster ride over the past three decades or so. Exhilarating progress across the Eighties and Nineties preceded schism and disruption – mapped to a wider, severely turbulent socio-political backdrop - in the early stages of the 21st century. But now, unequivocally, the scene is back to rude and booming health, as Defected's Ben Lovett finds out.
"Tel Aviv is a fantastic city with bubbling nightlife" Shlomi Aber – perhaps one of Israel's biggest DJ-producer exports of recent times – confirms. "It's not just the clubs. There are so many bars and restaurants around, which are almost impossible to choose from. To know the good places you really need to know the city. Some of the clubs, for example, are not so easy for tourists to find as they are underground or in the 'old town'. A few key clubs are mentioned, but it's mainly the promoters rather than clubs."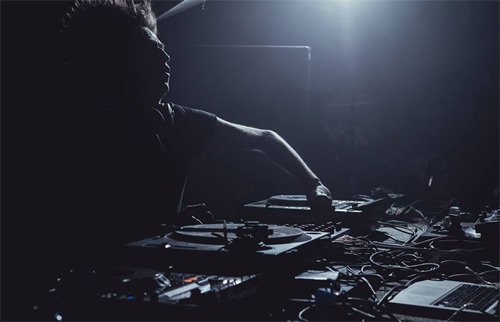 If there are multiple, intricately woven layers to Tel Aviv's club scene these days then, as Aber acknowledges, most attention is still focused on a handful of dancefloors. For Moscoman, one of Israel's freshest new artists, The Block and Bootleg are the hangouts to note. "Both are homes of local presence. Usually, it was just importing big names to big clubs, like most of the cities in the world, but today we have a lot to offer in many genres also" he explains. "Israel's electronic scene today is, I feel, the best we've had in years, especially with the exports we've created." Johnny Sharoni, of Tel Aviv-based electro indie-poppers Garden City Movement, is keen to highlight local clubs Breakfast Club, Deli and Radio EPGB as well: "There are more nice venues but alongside The Block and Bootleg these five clubs are kind of must sees."
Israel's club scene first sparked into life during the late Eighties. New spaces, including Penguin Club in Tel Aviv, loudly reflected the local underground's interest in both New Wave innovators such as Depeche Mode and Kraftwerk, and the politicised proto-industrial rock of bands like Einsturzende Neubauten, and other closer-to-home imitators. According to Moscoman, however, not everyone was able to embrace Israel's fledgling soundtracks as one revolutionary idea: "Not many found the middle but those who did were able to create something new and fresh, like [post-punk experimentalists] Minimal Compact as the biggest example."
Meanwhile, in 1988 India finally re-opened its borders to Israeli passport holders. The country was quickly laden with Israelis who had just completed their compulsory military service and were looking for a cheap yet exotic holiday destination. Cue Goa, an important leg of the wider Far Eastern travellers' circuit that would serve to introduce future Israeli stars Guy Sebbag, DJ Zoo-B and Miko to psychedelic electronica. By 1990, Israel was throwing wave after wave of 'Full Moon' parties everywhere from Tel Aviv to the southern beaches of Nizanim via the country's expansive stretches of forest and desert. The vibe was uniquely psychedelic, but mixed with Chicago house and acid, Detroit techno and early German trance – similarly new and influential electronic sounds permeating Israeli's cultural heart.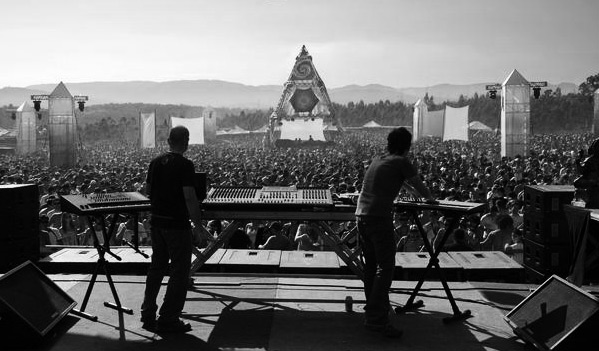 It was during the Nineties that Israeli really shaped and amplified (to the world) its clubland identity. Leading 'trance' DJs Sebbag and Avi Nissim (the latter synonymous with Penguin Club) started to play cult Tel Aviv club Ha-baaya and further refine a local 4-4 sound pivoting vibrantly on avant-garde techno, trance, acid, house and Italo-dance. In line with other burgeoning dance scenes around the world, too, drugs became a factor and, in turn, heavy-handed police intervention. Ha-baaya would reassert itself at suburban Tel Aviv venue Impulse after the closure of its original site in 1993 but the authorities, panicked by multiplying reports of hedonistic partying across Israel, were about to pounce once more.
"My experiences started somewhere around the mid-Nineties when the key clubs of that time, like Allenby 58, were at their best and re-discovered the electronic music" Aber reflects. "It was a magical time for our clubbing scene. I'm missing those days...they literally shaped both the music and person I am today." Guy Mantzur, resident today at another weighty Tel Aviv club The Cat & Dog, as well as boss of cult label Plattenbank, tells a similar story: "DJs such as Sasha, [John] Digweed and [Nick] Warren used to be here every three months. Even the first Global Underground party was at Allenby 58 - the big bang was in the Nineties."

Accordingly the authorities intensified their club and party crackdown, convinced dance music was leading Israel's younger generation astray. Nizanim's major Lucky Strike-sponsored festival Lucky Dance, headlined by Faithless and attended by over 30,000 revellers across two days, was infamously interrupted by police in 1997. Reports came thick and fast of big international house DJs (attracted to Israel's dancefloor awakening) being hassled by airport security – strip searches, jail and eventual deportation the norm.
And yet Israel's scene continued to thrive, the success of other clubs such as The Forum, in Beer Sheva, and Haoman 17 in Jerusalem (the latter opening new outlets in Haifa and Tel Aviv the following decade) and co-ordinated 'trance' protests, helping accelerate a gradual path to acceptance. By 1999, in fact, society's take on electronic music had shifted – festivals remained no-go but there was general acknowledgement that clubs weren't to be feared so long as certain regulations were obeyed. The scene was fully maturing.
Or so everyone thought.... Things were to radically change in the new Millennium. Early 21st century Israel – Tel Aviv, in particular – was to suffer a series of attacks linked to the ongoing Israeli-Palestinian conflict. The escalating conflict threw much of the country into turmoil, not least its club industry. "It's very true that our scene slowed down [in the Noughties]. Sadly, Tel Aviv used to suffer a lot from terror attacks at the beginning of the millennium" Aber comments. "Back then it was an Israeli problem, while now it is very much a global one. The attacks were the main reason our scene collapsed and nearly vanished, but thanks to some brave souls who took the risk of doing things from scratch our scene is very much alive again and vibrating."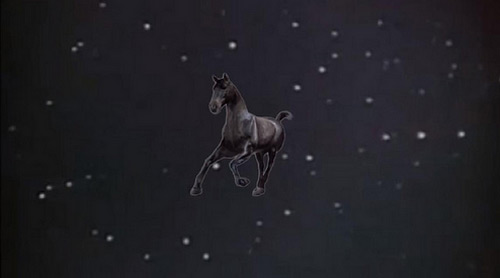 Moscoman concurs. "The events of the start of the century killed the scene; there was a black hole between 2003 and 2010." Israel and Palestine's violent socio-political conflict has impacted the local dance community more recently - in 2011, for example, when teen revellers at the Tel Aviv branch of Haoman 17 were attacked by a 20-year-old Palestinian man. Nevertheless that community is determined to keep itself together this time round as it attains a new level of influence and reach. Israel's scene, like most dancefloor scenes, is driven by house's original mantra of unity, tolerance and happiness, but never has the ethos felt as pertinent and urgent as it does here.
"There is always a feeling that everybody is together, it's a general feeling in the county especially in bad times" Moscoman stresses. "Tel Aviv will party like there's no tomorrow but not later than 8am, because that really is tomorrow.... About the music I guess you can say that pain, sadness and fear still serve as the main narrative but we disguise it with our dreams and wishes." Aber maintains the positivity: "Tel Aviv has its own routine and rhythm. It's a young city with young people and they all just wanna have fun. It is very open-minded and free, with one of the largest art and gay communities in the world. The general public is used to this never-ending political situation, so they just try to keep things normal."
The rise of the internet and global, 24-7 media reporting have proved crucial to Israel's electronic renaissance. This has enabled the inspirational flow of new ideas within the country, especially around disco, house and techno, as well as greater support from without. Aber doesn't believe the current scene is nearly as special as that of 20 years ago but remains supremely optimistic about the future. "There are many young, talented producers making fantastic beats these days – DJs like Itamar Sagi, Yotam Ayni and Deep'a & Biri will definitely be the next to shine." Other names on the tips of Sharoni, Moscoman and Mantzur's tongues include Red Axes, Naduve, Yogo, Yarin Lidor, Khen, Lonya, Chicola, Lava Dome and Roy Rosenfeld – the list snakes on and on.

Aber offers some concerns that Israel is still but a follower of trends, many of its brightest young talents still looking to what's happening in Europe for inspiration, but celebrated Israeli producer, video artist and animator Kutiman – soon to re-release his hit, funk-fuelled single 'Music Is Ruling My World' through Soul Heaven (complete with sharp new house remixes from Nick Monaco, James Fox and Opolopo) - feels that the tide is turning. "Friends of mine like DJ Sabbo are closer to the Tel Aviv club scene than I but it feels like there is a lot of original stuff now. Whether it's techno, dubstep or Trap [aggressive, lyrical kick drum and synth sound, first expressed in the southern US during the Nineties]. The city's underground live scene is pretty amazing too. 15 years ago, there was no funk, jazz or afro and now there are bands everywhere; and not just imitations of international acts but bands with their own brilliant ideas. Israel is creating its own music now."
Sharoni, also a veteran music journalist and employee of artist management company/label Anova, has more to add: "Tel Aviv stands up to the club capitals of the world and sometimes is even more innovative. Personally, I felt it for the first time in the early dubstep days when big names visited Israel before they were booked anywhere else." He notes the city's closeness to Berlin in terms of house and techno but, equally, flags its attachment to "other sweet scenes for hip-hop beats and other electronic sub-genres." Elsewhere, Mantzur hints that a number of boundary-breaking underground raves are being planned country-wide this summer: "Until now all the big parties were with more commercial DJs – now there is a movement of doing big raves for the underground again. I know about a few big things in the making and they will be amazing parties."

Kutiman, raised on the study of classical jazz before opening his mind to funk and afro and, later, the imaginative production of YouTube music montages (he's a viral sensation), lives in a small kibbutz two hours' drive from Tel Aviv. House music has never been a major part of his forte but he's hugely excited by the Defected collaboration and other recent "four-to-the-floor" work on YouTube (a techno-soundtracked tour of Tel Aviv). Kutiman's enthusiasm for club music, despite a significant artistic and geographical distance from it, speaks volumes about the potency of its rebirth in the Israel of 2015. "It's [electronic music] not my scene" he declares, "but I really love this scene. There's a real buzz around hearing something completely different; it's the same with hearing the remixes of my new single."
That all said Sharoni believes much of Israel's exciting, captivating new voice is yet to be heard. "I think the world misses out on some of the best acts by only focusing on the UK, US and Germany" he declares. "The world misses out by not exploring what's going on around here because there's mad talent all around."
Words: Ben Lovett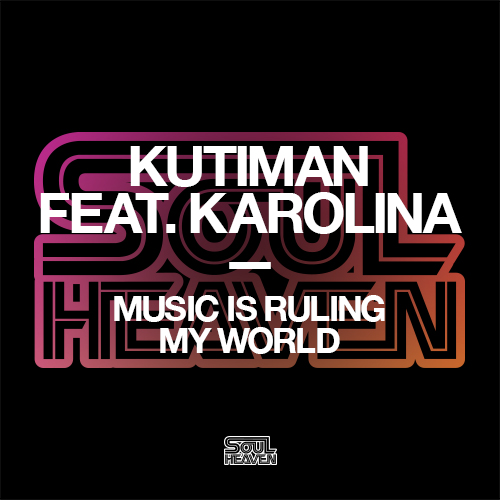 Kutiman feat. Karolina 'Music Is Ruling My World' is out 02 March on Soul Heaven
The Sound of Soul Heaven Miami 2015 is out 01 March (Digital) on Soul Heaven - order from iTunes
Check Garden City Movement 'My Only Love' is due 6 April on BLDG5/The Vinyl Factory. Moscoman's next single, 'Fernandez', arrives on Eskimo Recordings later this month.

Guy Mantzur 's album with compatriot Sahar Z, Time, is out now on Lost & Found. Mantzur has new EPs due on Kompakt, Bedrock and Lost & Found later this year.