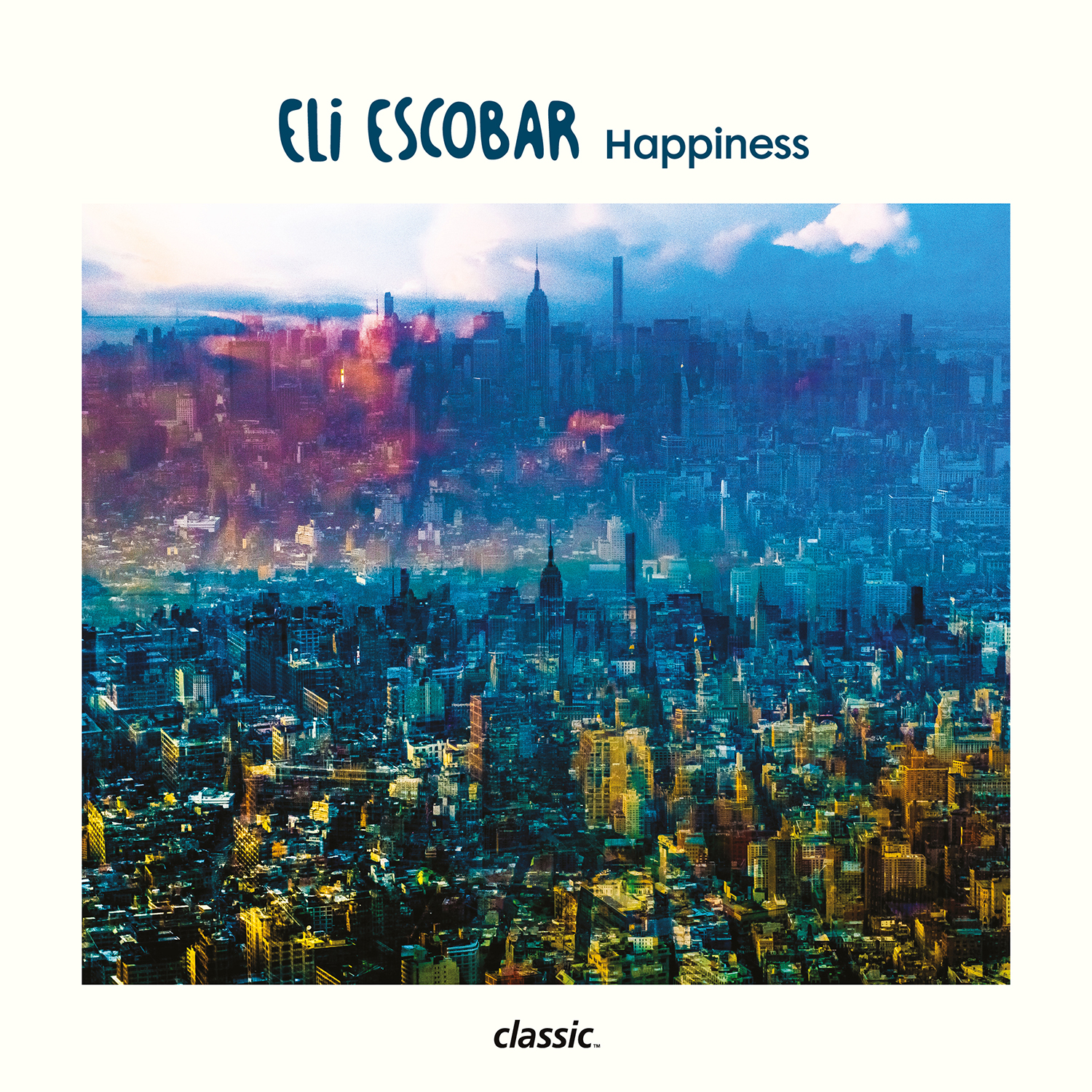 Eli Escobar: "My new single ['Chaka Khan'] is coming out soon and my second album is finished. They're both coming out on Classic. Now that that's done I don't want to produce anything for a couple of months, I want to take a break, give my ears a rest. Truth is though, I told myself that two days ago and I've already made two new songs since then."
It's been a couple of years since Classic released an original artist album, the last being Luke Solomon's critically praised 'Timelines', but the ever forward-thinking label is now set to drop exciting New York producer Eli Escobar's second studio album 'Happiness' on September 16th.

Escobar has slowly been building a credible reputation out of his home in New York, releasing his first single back in the late nineties and moving more recently from hip hop into dance music. As a DJ, he harks back to a golden era of disco and early house music, explaining: "I got into it [Disco] a bit before house, even though the more you get into it you realise it's all the same thing." It was this timeless disco house sound that turned Classic's head back in 2014, with his wonderful debut album 'Up All Night' that was released on Night People, a label from New York that Eli (pronounced 'EL-EE') has a vested interest in. More recently, he has delivered two standout recent remixes for Gershon Jackson 'Take it Easy' and Tim Deluxe 'JAS', both on Strictly Rhythm, that have brought him much wider and well-deserved attention.
'Happiness' continues from where these records left off, championing the disco cut-up ethos from lesser known staples. Eli also enlists the vocal talents of Nomi Ruiz and the legendary Vanessa Daou, who most notably featured on the classic Danny Tenaglia and Peter Daou's, 'Surrender Yourself' back in the 90s. Moving from straight up house party jams such as the title track, 'Happiness Pt 2' into raw Chicago work outs like 'Chaka Khan', Mood II Swing inspired deepness such as 'Winters Anthem' and 'I Need U', before wrapping it all up with straight up disco floor fillers like Traxsource #1 'Phreeky' and the infectious 'Can't Stop Dancing'.

'Happiness' will surely solidify Eli Escobar's place as more than a "one to watch" producer, this will take him into the realms of a torch bearer for a new generation of underground dance acts. If you'd like to catch Eli behind the decks this summer, he'll be joining us at Glitterbox (12th), Defected Croatia (14th) and Ministry Of Sound (28th) across August.
A1. Happiness Pt. 2
A2. I Need U
B1. In The Dark (Feat. Nomi Ruiz)
B2. Chaka Khan
C1. Miss My Luv
C2. Winter's Anthem
D1. Happiness Reprise
D2. Phreeky (Feat. Vanessa Daou & Nomi Ruiz)
D3. Can't Stop Dancing feat. Nomi Ruiz
D4. 4 Luv (Feat. Nomi Ruiz)