That 26-year-old Norwegian sensation Finnebassen has achieved so much since 2011, when he was first widely discovered via Soundcloud, is down to his crazy-ass passion for all things electronic. His friends will tell you that. "I have adrenaline surging through my body when I'm in the studio and my friends say I make weird faces" he admits. "They're like 'why do you look so insane when you're making music?' They tell me I should be locked up in a padded cell!"
The clichés about mad genius all, most definitely, apply. For it is the fanatical drive of Finn Peder Wang that in just three short years has already fired his cult alias Finnebassen high up clubland's pecking order. There is more to Wang than simply club beats. He was originally a guitarist, hopping genres as much as the snowy pistes his former day-time job as a ski instructor in Austria perched upon. When his tech-house-obsessed flatmate started to record dance tracks at a DIY-built studio in the evenings, Wang's allegiances started to shift.
Fast forward to a surfing break in Costa Rica and the local beach bar blaring out The Knife's experimental synth-surge 'Silent Shout', and Wang's shift was complete. "I'd started DJing and producing by then. As a music-maker you hear things in records that most other people wouldn't" he starts. "That synth riff in 'Silent Shout' just leapt out when I heard it; that, and the complexity of the harmonies. It was insane. I downloaded the track as soon as I was back at my hotel; my tastes had immediately altered. But I didn't at any point want to try and recreate 'Silent Shout'; I wanted to take the emotion of that record and do my own thing."

Another creative lightning bolt would strike in London, 2011, upon the sweaty dancefloor of Audiofly's infamous touring night Flying Circus. Art Department and Richy Ahmed were rocking special guests. Wang was blown away by the vivid mix of house sounds. Four months later came his stunning debut cut 'If You Only Knew'. The nu-disco anthem, released via Electronique, would change everything.
"I'm aware of what my sound was in those early days. The sound that felt underground at the time and made me big can now be viewed as quite poppy" he reflects. "I'm one of those analytical people and sometimes I probably over-think things. I try not to. Those early moments have led to a lot of gigs and other opportunities. There are sometimes perceptions surrounding who I am but I've always been around darker types of music and that's the direction I want to keep heading."

Wang is able, seemingly, to harness his face-screwing musical ecstasy and map it to sensible career planning. "I'm hungry for the next thing, the next track" he grins, "but I try and avoid big production shifts. I realise I need to evolve gradually towards those darker, moodier and more progressive ideas. I always remind myself that I hadn't been producing for very long when 'If You Only Knew' happened. I'm still learning. I still feel like I've been thrown in at the deep end."
In the short-term, Wang has a snaking list of DJing commitments to honour – complicated (and extended) by booking issues earlier in the summer, and on 19 August he plays Defected's residency at Booom Ibiza alongside Krankbrother and Noir. "I've been really stressed out over the past few days, because of putting together an Essential Mix for BBC Radio 1" he says. "There's been a lot of emails, and a lot of banging my head against the wall over the track selection. The mix is a huge showcase for what Finnebassen is all about so I want to get it right. I finally put it to bed on Monday, and then blew off some steam at the Noir showcase on Tuesday. It was a really good time, perfect. Lots of friends there, good music and a good vibe."
What can revellers expect from Wang, currently living in Ibiza for the summer, when he plays Booom later this month? "With DJs you always hear about the journey and, honestly, I'm not so sure about that" he comments. "I just aim to sound as dynamic as I can, playing different rhythms and sounds with a deliberate and interesting contrast. I don't make a big deal about me as a person, the focus is on the music. I hate it when other DJs do play up their image because that takes something away from the dancefloor – it's the music in the speakers that counts."
Longer-term, Wang has some new productions to finish off and, beyond that, is plotting a return to home city Oslo where he'd like to build a brand new studio. "That will help me instil a better work ethic" he confesses. "It's difficult to produce when you're travelling so much; you can't just turn the creative faucets on and off after gigging. Ibiza has been great so far this summer because I have, actually, had time to reflect and feel inspired. The problem is, when will I find the time to transfer all my ideas to a proper studio with proper monitors and equipment?"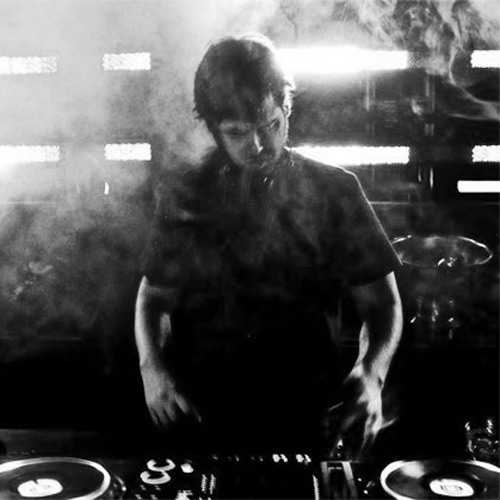 And it's not like things are really going to ease up, recent releases (EPs 'Monday' and 'Milestone') and DJ sets fuelling his fame to scorching new levels and Wang keen, at some point, to consolidate his rapid ascent with the launch of a record label. Would that be a platform solely for him, or for nurturing new talent? "I think a label is long overdue" he offers. "There are a lot of aspiring DJs who can probably relate to me because not long ago I, too, was a struggling student recording in the bedroom of my parents' house. If any of those people are super-talented and their music fits with my vision then there will be an opportunity for them…a chance."
Wang certainly feels that the current electronic dance scene is a verdant breeding ground for innovative sonic alchemies. "Musical theory is really exciting right now" he enthuses. "A lot of artists are using ghost notes in their work, and the kind of progressions you might only have heard before in jazz and blues, or other genres. The boundaries are being pushed and that's really exciting. Just look at acts like Tale Of Us and Mind Against? There is, of course, so much people can do with technology now but I still think a degree of musical training is important if you're going to excel in this particular forward-looking branch of the business. My roots as a guitarist have helped deliver me to where I am today. You need something new…an awareness. That's essential to being successful."
Words: Ben Lovett
Finnebassen plays for Defected In The House at Booom Ibiza Tuesday 19 August – click for full line-up and tickets
Finnebassen's Essential Mix is broadcast from 01.00 (BST) this Friday night/Saturday morning – tune in live here