Classic Music Company are proud to present Floorplan's label debut 'Right There / Holy Ghost' releasing 12 February on 12" vinyl and digital.
Created as an outlet to explore his soulful, spiritual influences, Robert Hood's Floorplan project has become a name synonymous with exquisitely produced, gospel-inspired house music. Welcoming daughter Lyric to the Floorplan fold in 2014, the pair have been behind some of the last decade's best loved cuts like 'Tell You No Lie' and 'Never Grow Old'.
"This is massively exciting. 'Funky Souls' was always a big record for me from back in the day, then fast forward to the Sanctified EP - 'Baby Baby' was the freshest thing ever!
Now not only do I get to be a huge Lyric and Robert fan but I also get to release a single by them on Classic." - Luke Solomon
Debuting on Classic Music Company to deliver two-tracker 'Right There / Holy Ghost', this Floorplan release is a divine dose of house brimming with soulful warmth and dancefloor energy. Opening the package with 'Right There', Robert's house and techno personas seamlessly blend, hypnotic bleeps and throbbing chords married together by a crackling spoken vocal sample. On the flip 'Holy Ghost' maintains the irrepressible energy of the previous track, as piano-laced breakdowns, a body-moving bassline and a roaring vocal on a persistent loop make for another excellent cut from the pair.
"We sincerely hope you enjoy the inspirational and anointed sounds of our brand of House music." - Floorplan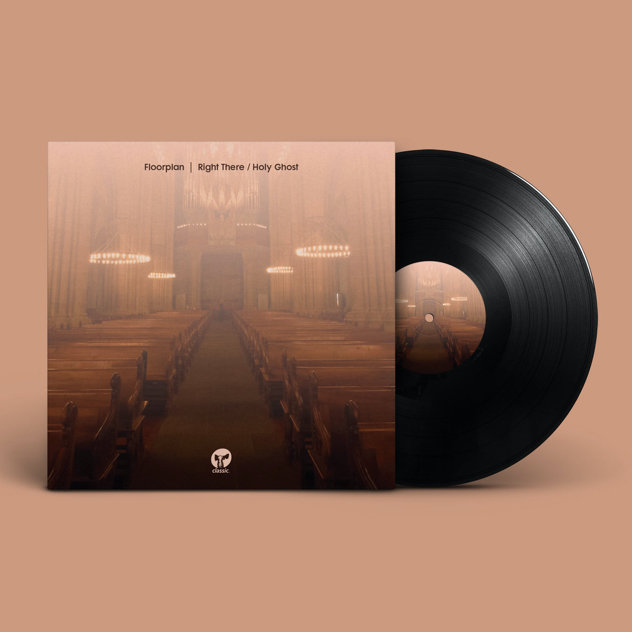 Floorplan 'Right There / Holy Ghost' will be released via Classic Music Company on 12 February, pre-order vinyl from the D-Store HERE.