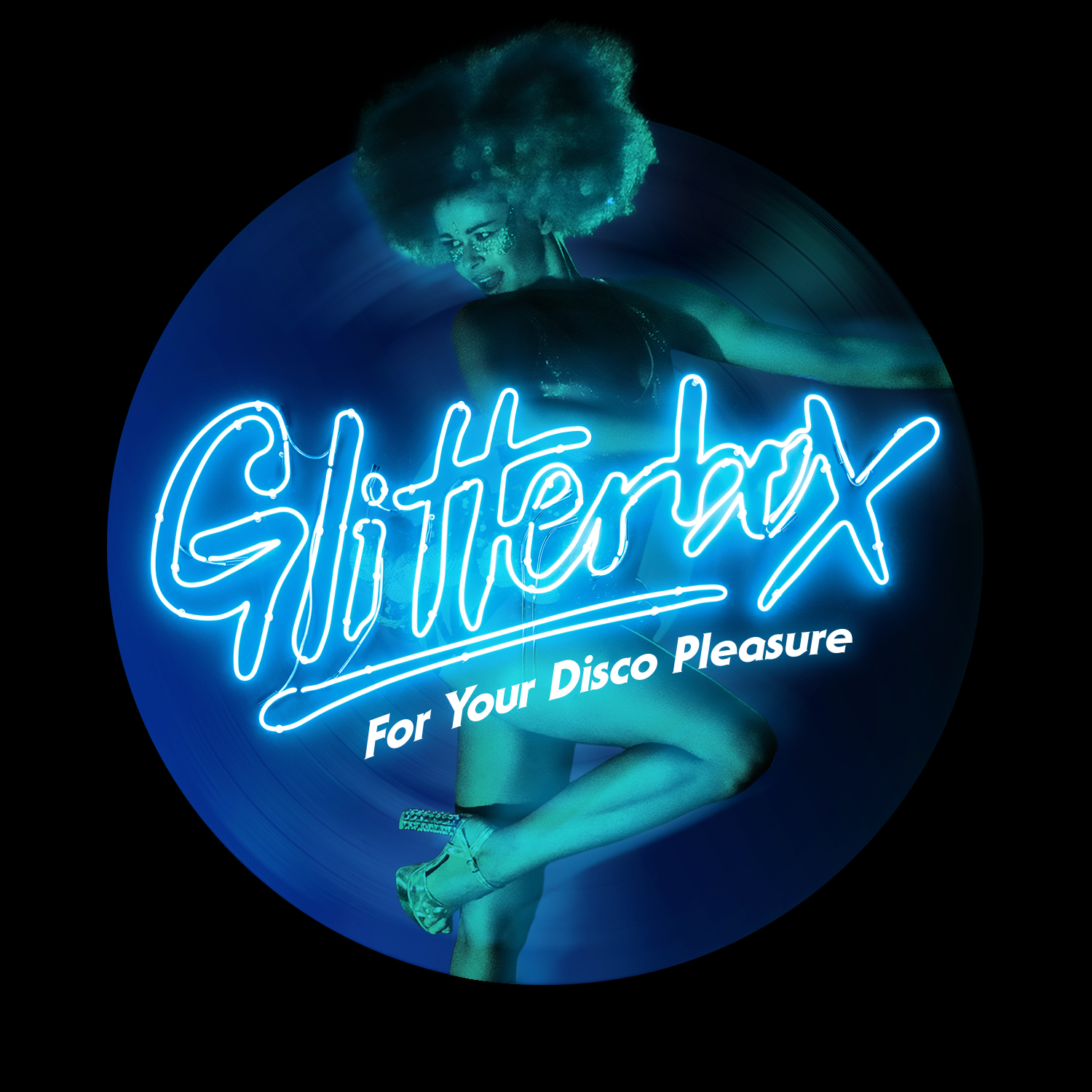 Release Date: November 25th, 2016
After lighting up Ibiza for 16 weeks straight at Space this summer, Glitterbox returns with 'For Your Disco Pleasure', a new album to coincide with our final party of the year at Ministry Of Sound on December 10th.
Mixed and compiled by Defected boss and Glitterbox founder Simon Dunmore, 'For Your Disco Pleasure' is a true celebration of timeless house and disco music. We believe that this unique collection of sounds create a refreshing listen that will stand the test of time, which is our ethos for each Glitterbox release. As ever, the album is packed full of all-time classics, standout tracks from this year and a selection of hidden gems. We've also included some exclusive tracks in there, including an unreleased David Morales remix of 'Feeling You' by Sonny Fodera and a hot new mix of Purple Disco Machine & Boris Dlugosch's 'Set It Out'.
(See below for previous albums)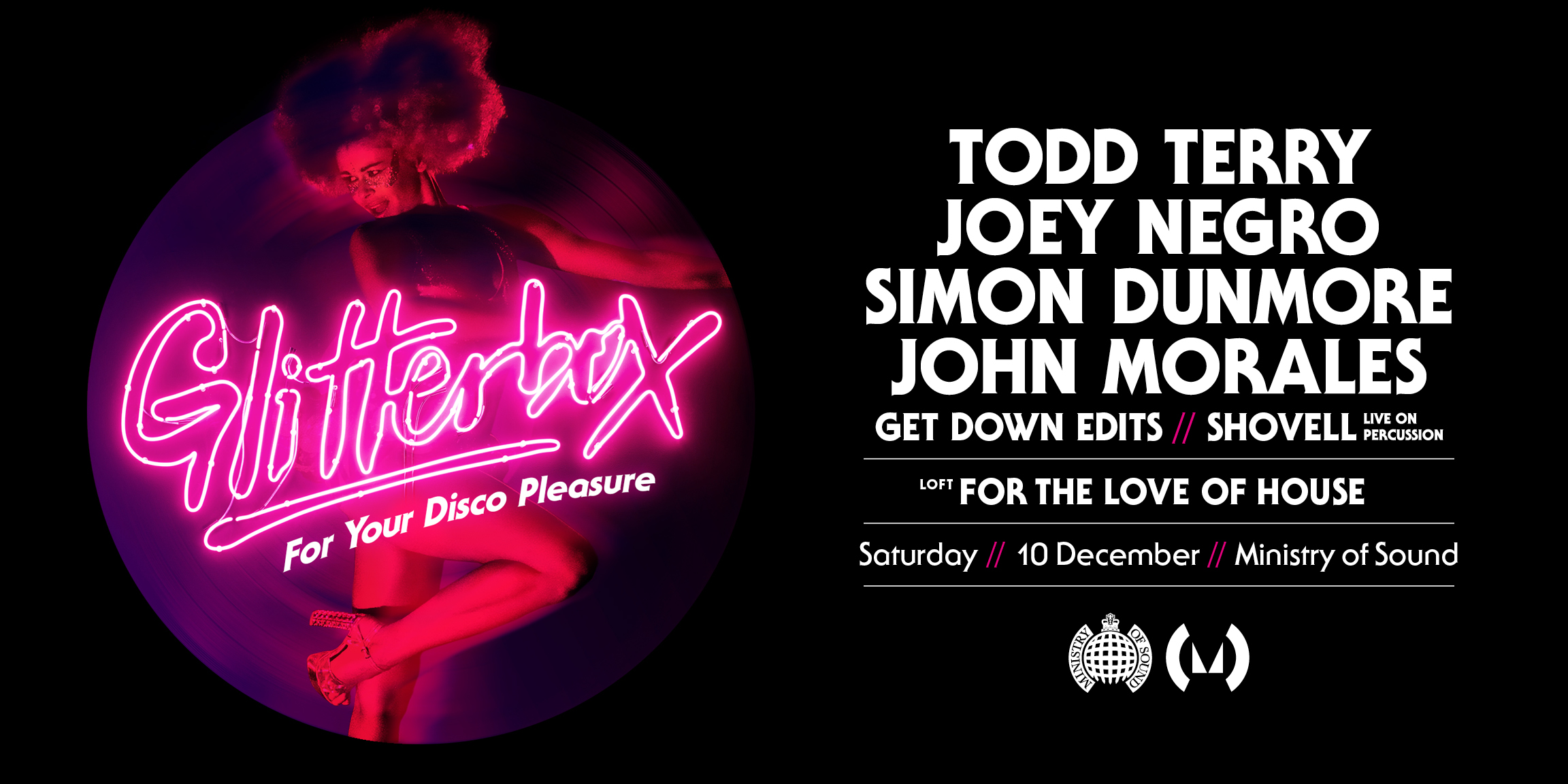 A few words from Simon...
"Great music. Great DJs. Great people. Basic ingredients for a great party!"
And don't just take it from us...
"Glitterbox is something that you have to experience to understand." - Skiddle
"By far my favourite night of my whole time on the island." - Ibiza Spotlight
"The Glitterbox dancefloor is a special place." - DJ Mag
SIDE 1
01. Joyce Sims - Come Into My Life
02. Lenny White - Didn't Know About Love (Til I Found You)
03. Mahogany - Ride On The Rhythm
04. Bridge - Baby Don't Hold Your Love Back (Extended Vocal Version)
05. NYC Peech Boys - Don't Make Me Wait
06. Larry Wu - Let Me Show You (Long Vocal Version)
07. Sybil Thomas - Rescue Me
08. Salsoul Orchestra - Ooh I Love It (Love Break)
09. Sebastien Tellier - Kilometer (A-Trak Remix)
10. Local Options - Plus One
11. NY's Finest - Do You Feel Me (City Soul Project Club Mix)
12. Soft Rocks - Talking Jungle (Justin Vandervolgen Remix)
+ Kings Of Tomorrow - So Alive (Accapella)
13. Eli Escobar - Happiness Pt 2
14. Code 718 - Equinox (Henrik Schwarz Remix)
+ Blaze - My Beat (Feat. Palmer Brown) (Accapella)
15. Loleatta Holloway - Love Sensation (Dimitri From Paris DJ Friendly Classic Re-Edit)
16. Chic - Everybody Dance (12" Mix)
+ Cevin Fisher 'The Way We Used To' (Accapella)
17. First Choice - Doctor Love (Kerri's Lost Mix)
SIDE 2
01. Kelly Charles - You're No Good For Me
02. Fallout - The Morning After (Purple Disco Machine Re-Work)
03. Soft House Company - What You Need
04. Ron Hall & The MuthaFunkaz - The Way You Love Me (Feat. Marc Evans)
05. Johnny D & Nicky P - Reach 4 The Sky (Henry St. Mix)
06. RIP Productions - She's Got
07. Ashford & Simpson - Found A Cure (A Tom Moulton Mix)
08. Låpsley - Operator (DJ Koze's 12 inch Extended Disco Version)
09. Purple Disco Machine & Boris Dlugosch - Set It Out (Plaster Hands Version)
10. Soul Clap - Shine (This Is It) (Feat. Nona Hendryx)
11. Sandy Rivera - Come Into My Room (Feat. LT Brown) (Take It Back Mix)
12. Johnny Corporate - Sunday Shoutin (B Boys Shouting Dub)
13. Michelle Weeks - The Light
14. Carolyn Harding & Damon Horton - Sing-A-Song (Masters At Work's High Vocal Mix)
15. Amira - Walk (Mousse T.'s Full Vocal)
16. Sonny Fodera - Feeling U (Feat. Yasmin) (David Morales Remix)
17. Lykke Li - Dance, Dance, Dance