Presenting a very special remix edition of the stunning studio album from Guti – recently placed at #11 in Resident Advisor's 2014 Live Act poll – with new versions of original tracks from Carl Craig, Reboot, Nic Fanciulli, Osunlade and Guti himself.
Released in the summer of 2014, Guti's Rompecorazones saw one of the brightest, most creative stars of the electronic underground going back to his musical acoustic roots. Incorporating elements from a vast array of disparate styles, the end result challenged listener's preconceptions of Guti.
Now, these highly personal records have been revisited and reworked by some of the electronic music scene's finest house and techno producers, each of whom deliver sensitive reinterpretations with the dancefloor very much at the forefront of their intentions.
The full roll-call of producers involved in Rompecorazones Remixed is impressive in scope: Carl Craig, Osunlade, Reboot, Nic Fanciulli, Charles Webster, Damian Schwarz, Andrea Oliva and Livio & Roby, with Guti himself also contributing a Club Mix on album highlight 'La Salida'.
Planet-E founder and legendary Detroit producer Carl Craig leads the remixes, laying the plaintive piano line of 'El Solitario' over a throbbing, acid-flecked techno. Other standout remixes include Reboot's epic restructuring of 'We Love You' and Osunlade's spellbinding, deep house version of 'Hurt'.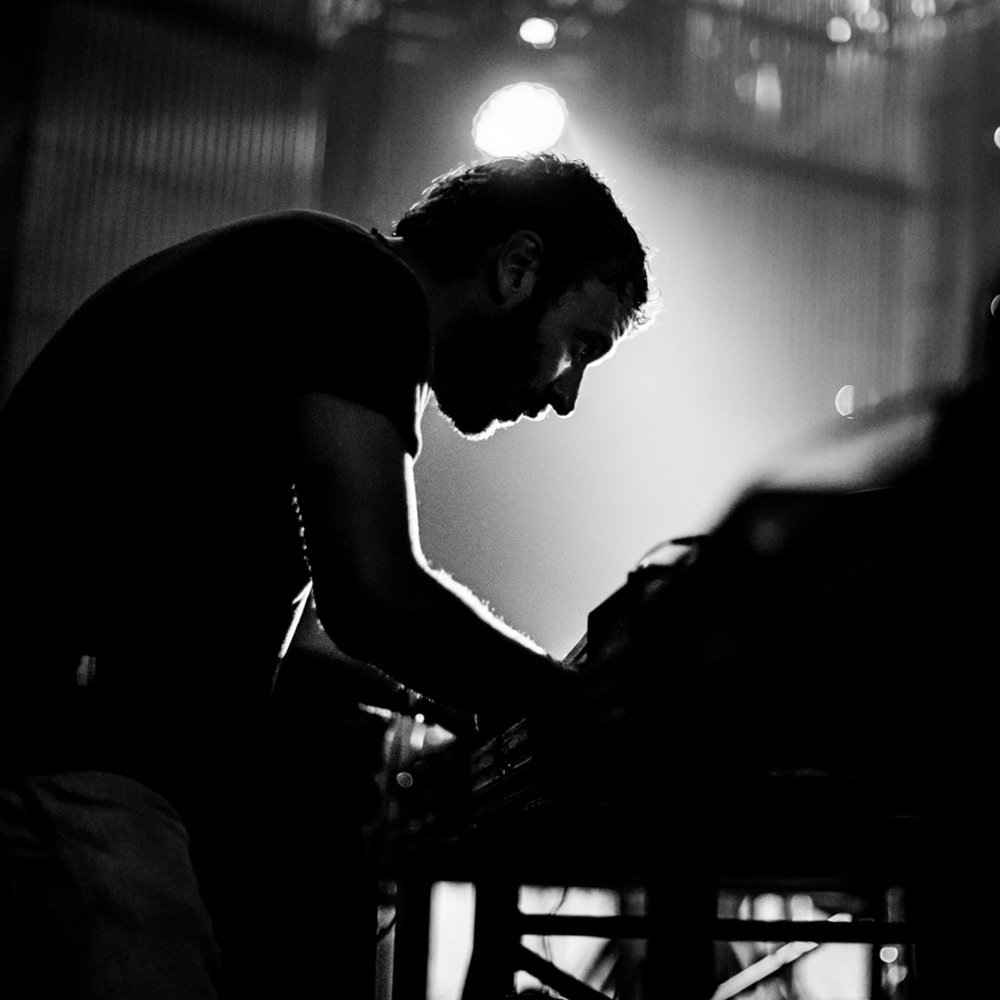 Speaking about the original album release, Guti said: "I gave my heart to each song, so the album is statement of who I am and what´s inside my heart: it's my way of staying true to myself, my story, my background." It is a testament to the skill of all of the producers involved in Rompercorazones Remixed that they have managed to preserve the heart and soul of Guti's originals, whilst imbuing enough of their own personalities into the remixes to create something equally as enthralling.
Guti's Rompecorazones Remixed is out 15 February 2015 (2CD, digital and double LP) on Defected Record
Tracklisting:

CD1
01. Guti 'El Solitario' (Carl Craig Remix)
02. Guti 'Hurt' (Yoruba Soul Mix)
03. Guti 'We Love You' (Reboot's Unicorn Remake)
04. Guti 'Desidia' (Nic Fanciulli Remix)
05. Guti 'Rompe Corazones' (Charles Webster's Club Mix)
06. Guti 'Magia' (Damian Schwartz Worship Mix)
07. Guti 'Bed Time Stories' (Andrea Oliva Remix)
08. Guti 'La Salida' (Guti Club Remix)
09. Guti 'Desesperado' (Livio & Roby's dcnstrct Remix)
10. Guti 'Desidia' (Reboot Remix)
CD2
01. Guti 'To My Latest Love'
02. Guti 'Bed Time Stories'
03. Guti 'Magia'
04. Guti 'La Salida'
05. Guti 'El Solitario'
06. Guti 'Desesperado'
07. Guti 'Rain'
08. Guti 'We Love You'
09. Guti 'Hurt'
10. Guti 'Rompe Corazones'
11. Guti 'Used To Be Like This'
12. Guti 'Desidia'
Vinyl sampler
A1. Guti 'El Solitario' (Carl Craig Remix)
A2. Guti 'Desesperado' (Livio & Roby's dcnstrct Remix)
B1. Guti 'We Love You' (Reboot's Unicorn Remake)
B2. Guti 'Hurt' (Yoruba Soul Mix)
C1. Guti 'Desidia' (Nic Fanciulli Remix)
C2. Guti 'Rompe Corazones' (Charles Webster's Club Mix)
D1. Guti 'La Salida' (Guti Club Remix)
D2. Guti 'Magia' (Damian Schwartz Worship Mix)