In a break from the usual programme of house music hedonism, Defected Croatia is introducing MINDFULNESS, an alternative festival schedule combining meditation, yoga, Power Ballet, stillness practice and the art of silence. Every day of the festival at 12pm expert practitioners will guide festival-goers through sessions designed to instil peace and restore balance after long days and nights of dancing. Each session will be led by a friend of the Defected family, a couple of which will be very familiar to fans. For those not so familiar, let us introduce you to the MINDFULNESS team…
PIERRE RAVAN

Heartfulness Meditation
Pierre is the creator of KaRavan, a unique concept combining Heartfulness Meditation with spiritual house music all in one single journey. Pierre has led crowds of many thousands in meditation around the world and has a unique approach to bringing this practice into his DJ sets. The basic Heartfulness practice comprises two key techniques: 5 minutes Heartfulness Relaxation, 25 minutes of Heartfulness Meditation, which is then followed by a 1.5hr DJ set.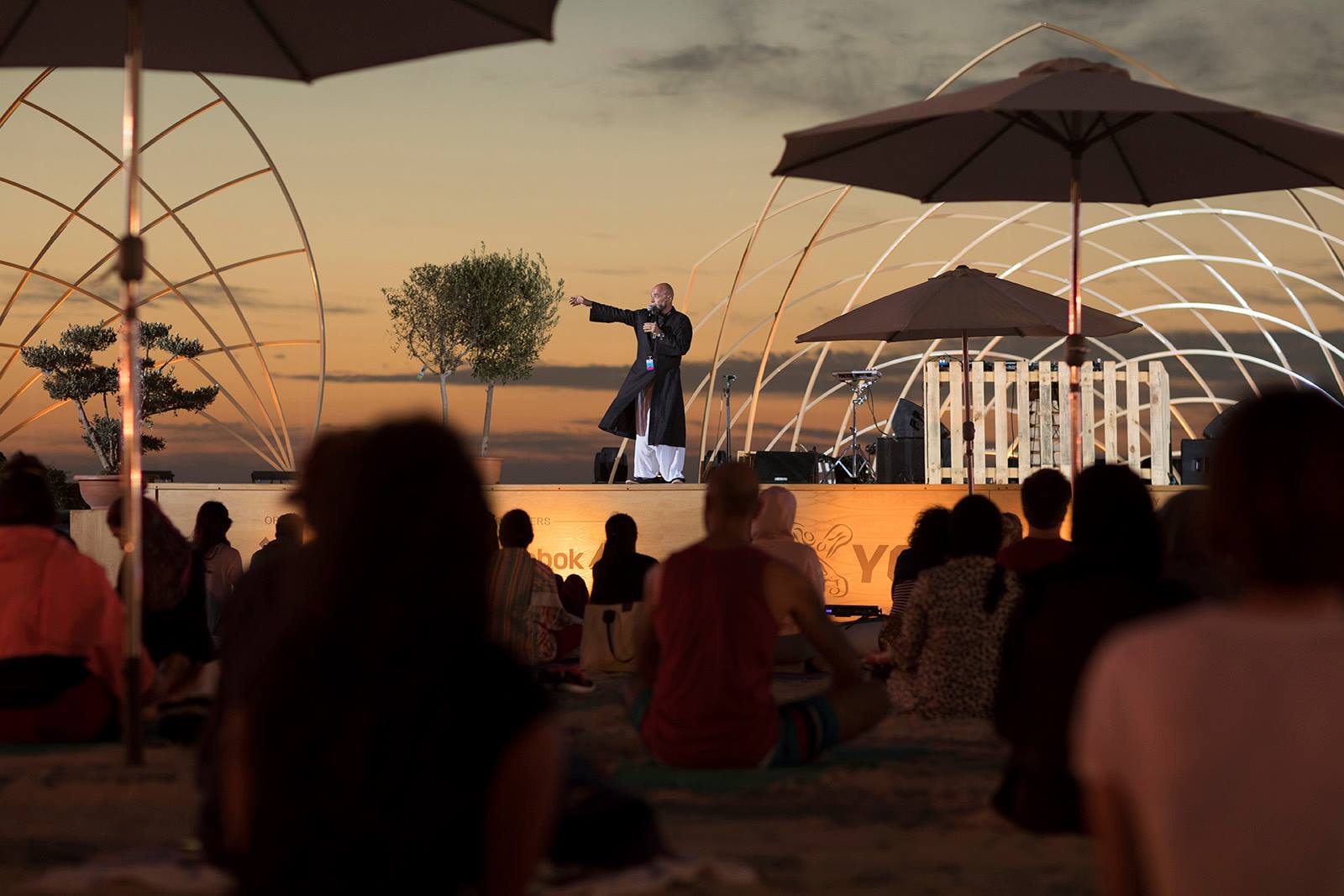 Heartfulness is all about living by the Heart. The purpose of the meditation is to reconnect to our higher self within, revealing the infinite potential of the heart. As we learn to meditate deeply, let go of all mental complexities and tune in to the heart, a sense of inner balance and calmness emerges. The whole exercise offine- tuning the heart with the mind happens through meditation on the heart. Heartfulness nurtures the qualities of love, unity, peace, harmony, moderation, joy, oneness, intuition, creativity and courage.

heartfulness.org

Thursday 9th & Friday 10th 12.00 - 2pm 

KaRavan Musical Journey
One of the world's first 'Spiritual DJ's', having been on the international circuit now for well over a decade, Pierre is a well-respected DJ, producer and remixer bringing a new aura to the house music scene as well as a different variety he likes to call "Spiritual House". This is the perfect interfusion of his individual emphatic energy, ancient Persian heritage and a feel for the global dancefloor. 
Saturday 11th(Sunrise Set) TBC

JAMIE WATKINS & THUBTEN – LEARN HOW TO MEDITATE
Renowned Buddhist monk Gelong Thubten is a meditation teacher and author from the UK, teaching mindfulness in universities, schools, hospitals, prisons and for companies such as Google, as well as recently training the cast of Hollywood blockbuster Doctor Strange. Ordained as a Tibetan Buddhist monk 25 years ago, his work is often featured in the media and he is well known for bringing mindfulness into the workplace, teaching how to integrate it into their busy lives. He and the neuroscientist Ash Ranpura have collaborated with Ruby Wax on her latest bestselling book, How to be Human: The Manual, and Thubten is now busy writing his second book. He will guide you in techniques for deep relaxation, developing inner peace, compassion and joy.
www.thubten.co.uk
www.samten.co
www.mindfulness.samye.org
Saturday 12th12-1pm
FAYE LOVELL 
Faye is a black belt in Mugendo Karate Kickboxing, winning two British championships and fighting in the World and European Championships.  Gravitating towards yoga to help relieve chronic physical burnout, she did her yoga teacher training under Bridget Woods Kramer. Faye has been a personal trainer for 12 years, working in London and running retreats in Ibiza.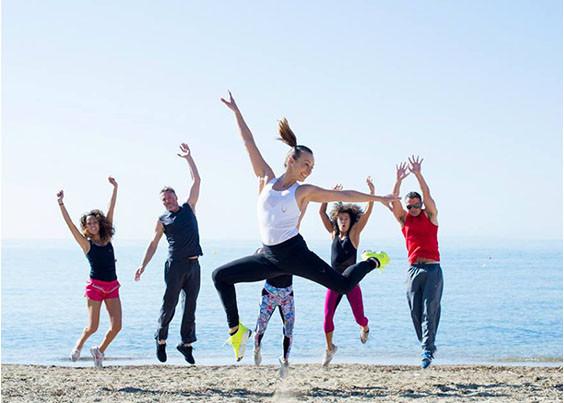 Power Ballet – 30mins 
Faye will teach you an energising workout to hot funky beats. The session will typically focus on small movements and targets every muscle group with emphasis on technique and core, creating strength and flexibility through classical dance movements. Be prepared to have the best 30 minutes of motivational ballet, feeling stronger and a leaner version of yourself. Everybody's welcome. 
Bushido Yoga – 1hr 
'Bushido' meaning the way of the warrior. The approach of the workshop combines a flow of martial arts and primal movements with Hatha Yoga. The union of all three is to flow with grace – aiming to express this physically and spiritually, the power of expression rippling out in the universe. Throughout the session Faye will teach the elements of effective yoga practice, the key principles of alignment to help balance mind, soul and body. 
Sunday 12th12-1:30pm 
CHERYL SIM WITH FRED EVERYTHING – SONIC VINYASA FLOW 
This 90 minute class opens with a short, grounding meditation followed by an energetic practice that combines flowing sequences with a variety of standing, seated and balancing poses and closes with relaxation. A live DJ set by Fred Everything will provide the perfect accompaniment for this fun and challenging Vinyasa practice. Intended to invigorate the body and spirit while calming the mind, this class is appropriate for all, from beginner to advanced yogis.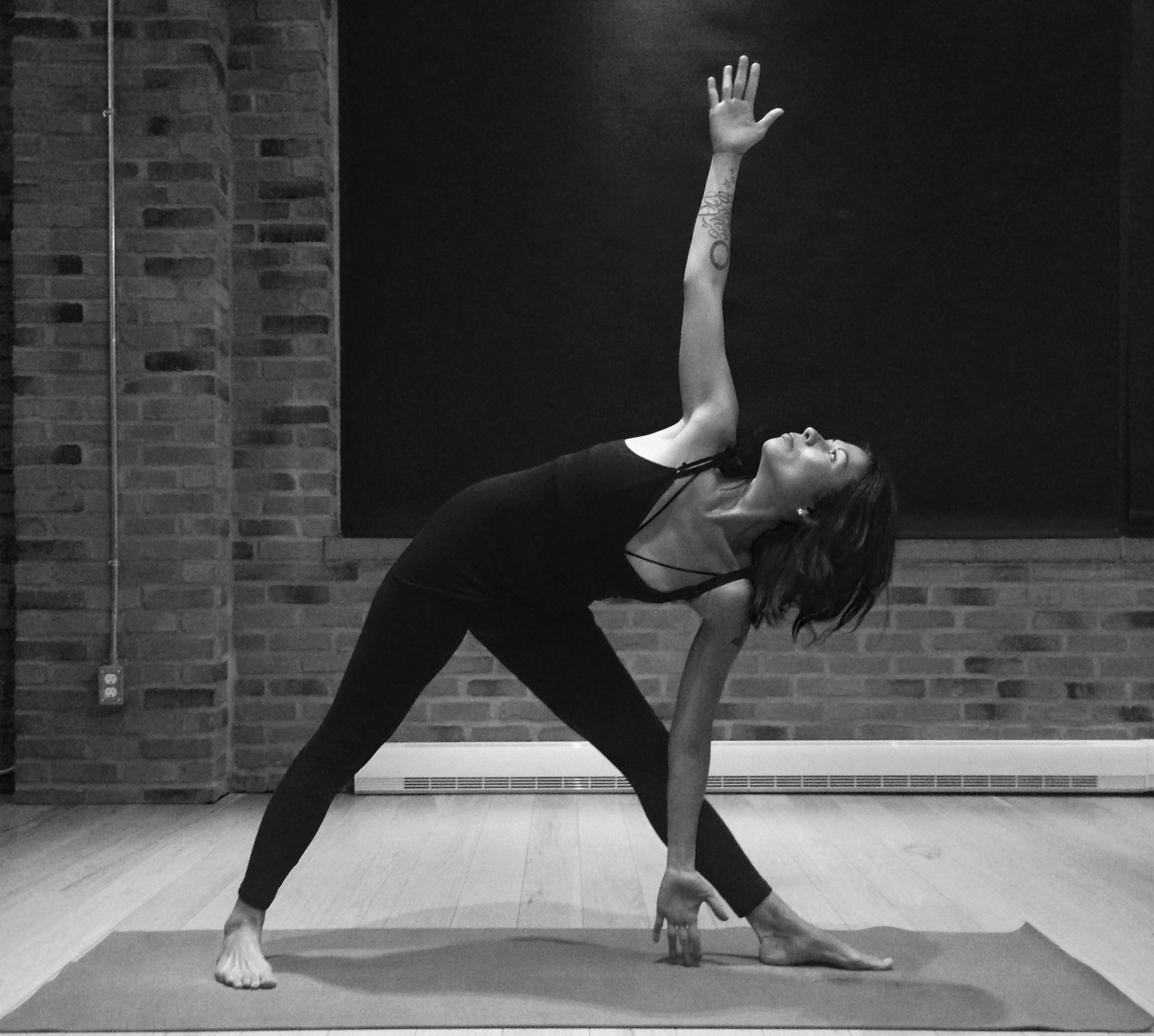 Monday 13th12-1:30pm 
SHOVELL – THE PULSE OF LIFE 
Andrew Lovell aka Shovellis probably best known as being a member of the multi-platinum and award-winning band M People. Shovell is renowned as one of the best percussionists around, performing and recording with the likes of The Chemical Brothers, Boy George, Nightmares On Wax and Soul II Soul to name just a few. The other side to Andrew Lovell is that he also works as a qualified Cranio-Sacral Therapist, a Somatic Experience Practitioner, a Celebrant and has also been studying Shamanic healing since 2011. Since 2008, Andrew has also been a practicing Nichiren Buddhist.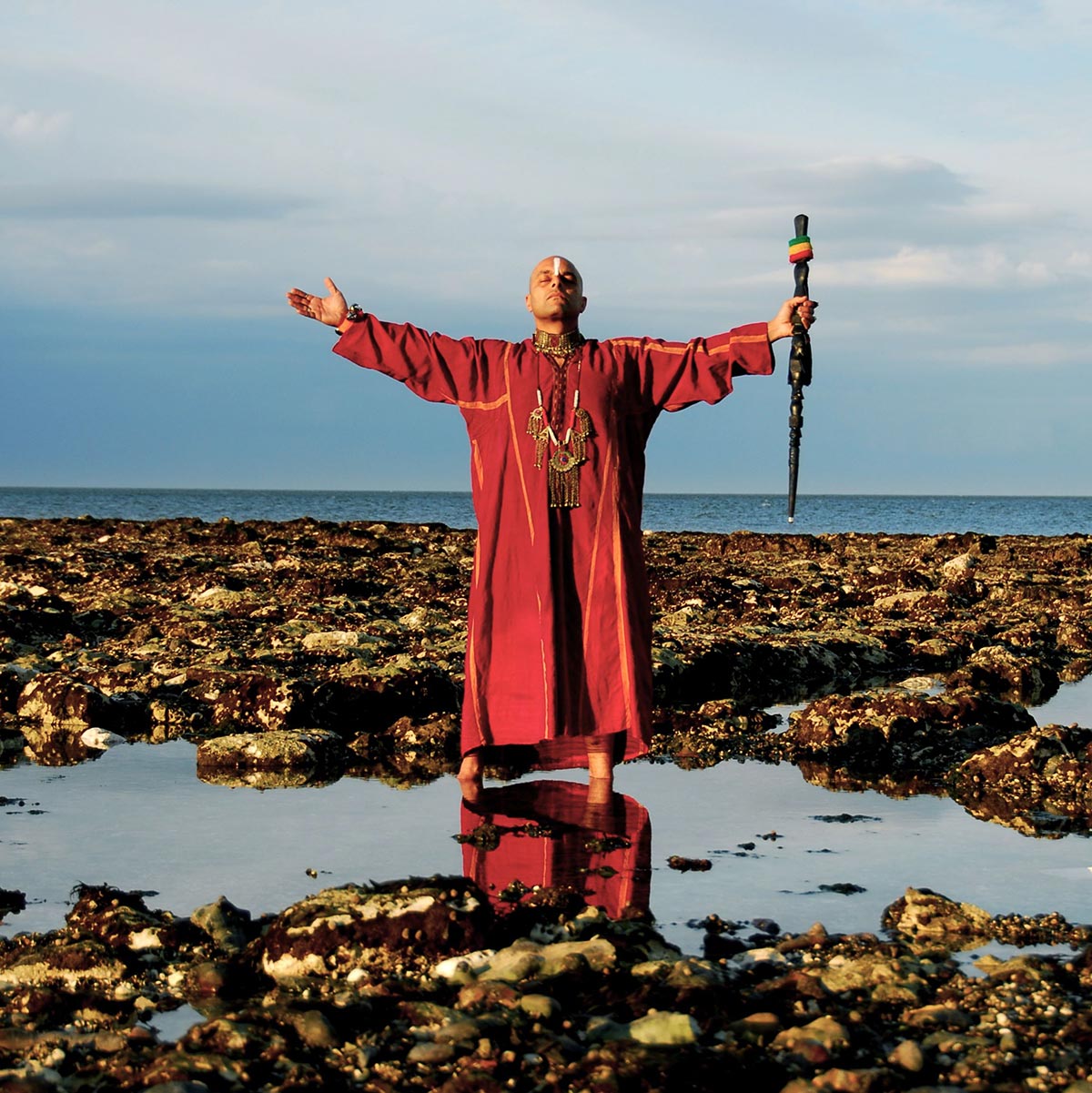 All of these therapies, ceremonies and practices have helped introduce a profound calmness and peaceful stillness into Andrew's life that produce long-term life benefits. In this Pulse Of Life session, he will examine the rich rhythms of life that manifest through the art of drumming. He will also touch on the healing power of silence, and in turn discover some coping strategies that are invaluable to finding inner balance in this modern world. 
www.theinfinite8.com
www.shovell.co.uk
Tuesday 13th12-1:30pm