With his latest Unfinished Business Vol.2 compilation out this week, Luke Solomon continues his quest to speak with some of the best, biggest and least known record shops, both digital and in the real world.
Here, Luke chats with Love Vinyl's Stuart Patterson about a life lived in music.
You have been very much a part of the house scene, especially in London, for many years. And with the greatest respect, you may not be a household name, but you have been incredibly pivotal within the house music community. Could you tell us a little bit about your background for people who might not know you?
I've been putting house music events on in London since the late 90s. Soulsonic was the night (which I ran with Leo Zero) that kicked things off properly. It happened every Saturday at the Subterranea club under the Westway on Ladbroke Grove in '98/'99. We had guests like Idjut Boys, Farley 'n' Heller, you and Kenny [Hawkes], Kerri Chandler, Paul Trouble, Phil Asher. The sound was slightly more varied than other house nights as you can probably tell by the musically varied guests. It was always house though and a million miles away from the superclub vibe and glam house shite that had preceded it.
Terry Farley was a regular guest and he suggested that me, him, Bill Brewster who was (and still is) running the Lowlife parties and finally Dave Jarvis who was running Beggars Banquet records in Kingston – and who had a good following from that part of London – should get together and start a new night and fanzine called Faith. It's not trumpet-blowing but Faith was the leading night in London for a fair few years in the early 2000's. From selling out Fabric on its first Boxing Day to the biggest boat parties in town, it was always the hottest ticket in town.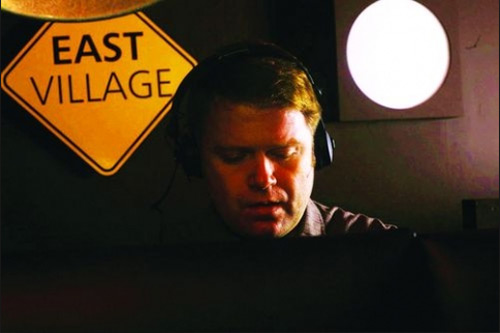 On a personal note, with the popularity of Soulsonic and a compilation for BBE I started getting bookings over the country and abroad and ended up playing the UK's finest from Basics in Leeds to Electric Chair in Manchester, Slam in Glasgow , in Nottingham and in Edinburgh, as well as some great nights in New York, Chicago, Norway, Spain, Thailand, South Africa,Germany, Belgium, Italy, Brazil and Croatia. A lot of the early to mid-2000s were spent on a motorway or in an airport.
After that had calmed down I wanted to lay something solid down and opened a bar in Harlesden in the mid-noughties (and it was fairly naughty down there). It only lasted a couple of years but laid the foundation for East Village, a club I was very proud to be involved with that saw lots of great nights and amazing DJs for six years until it closed rather sadly and unexpectedly last year. The older heads might remember my Transfusion record label I run in the mid to late 90's as well that saw tracks from and Leo and top producers Maurice Fulton and Phil Asher.
What brought on the decision to open a brand new record shop in East London?
The record shop was a strange one. I bumped into my now business partner James Manero who said he was opening a record shop and would I like to be involved. My first reaction was 'not really'.
How difficult was it to find the right location? Presumably rent was a big consideration, but you'd also need somewhere that has a decent footfall…
James Manero mentioned he had been looking at opening a record shop and had a site lined up already. I saw the site and became interested, although it's not on a main street it's only 30 seconds off Kingsland Road, two minutes from Hoxton Overground and a ten minute walk from central Shoreditch.
You have a pretty awesome second-hand section, and that the shop was split in to an old and new section…
When I was considering getting involved I really thought having a killer second-hand section was essential. Not only because of the demand for vintage records but I felt both sections could feed each other, which is proving the case. Good music is good music regardless of when it was made and with Zaf and Jake who run the vintage counter we couldn't have any more knowledge or taste to hand.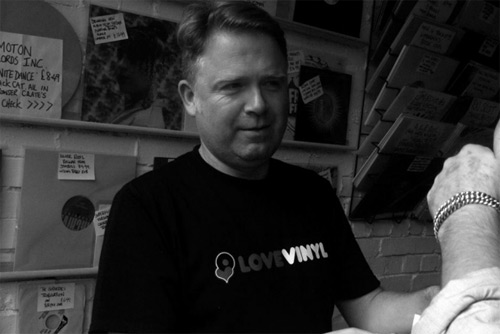 Is there a particular manifesto with the shop?
Nothing revolutionary: good music, old and new, across the board with a friendly welcome.
How do you choose which records to stock? Personal taste, seeing what's popular, talking to other DJs etc…?
Personal taste has to come into it, but I think most shops will say it's their customers that dictate a path. On the new counter we sell house, techno, edits, disco and house re-issues, afrobeat, reggae, nu-soul, Balearic… so it's a fairly wide spectrum anyway.
You've had a couple of in-stores, with people like Floating Points… how important are these in getting word out about the store, and, ultimately, selling more records?
Essential, although vinyl record sales are up they will never be anywhere near where they were pre-digital, so it's tough, we knew that. This is for love of music, not a get-rich- quick scheme. Margins are so tight that any promotional know-how we can bring to the table is important. In-stores spread the word and sell music, but just as importantly give a very social aspect to the shop.

Are there any records shops that you've personally visited over the years that have served as inspiration when setting up Love Vinyl?
I've been in so many I suppose you pick up a little bit from each of the better ones. London already has so many great record shops that it did make it a hard decision to open a new one, but hopefully we can add something to the scene.
I know that you are a vinyl collector and that you come from a 'golden era' of vinyl, but do you have a consensus of the digital format? Do you have a militant stance on vinyl vs physical from a DJ perspective? Or is it just about the music?
Again, good music is good music, whether on a WAV, a CD or vinyl. Unfortunately smaller clubs and certainly bars aren't geared up to play vinyl anymore which is not right. If the system and decks are good and I had the choice it would be vinyl. That said, lugging boxes of records across the world isn't fun and some things are only available digitally so I find I have vinyl, CDs and a USB for gigs these days.
And finally - I am interested to know what your long term plans are, and how you see the future for digital music and digital consumerism, especially within dance music. Do you think vinyl will continue to be something that is relevant for a niche audience, or do you think it could expand beyond that?
I think vinyl has become more of a collectable form rather than what DJs use for their work. There do seem to be more DJs working with vinyl again, but unfortunately I feel a lot of the bigger DJ equipment companies are trying to gear things to digital only, although the forthcoming return of the 1210s is really encouraging. I hope Love Vinyl will still be there in 15 years' time and that I'm serving customers in my slippers because I'll always love music, but don't want to be the granddad in the club at 5am, at least not every week.
A Classic Music Company instore will be held Thursday 30 October at Love Vinyl - click for details
Unfinished Business Volume 2 compiled & mixed by Luke Solomon is out 26 October (vinyl sampler and digital) on Classic Music Company - order from iTunes
For more on Love Vinyl, head to https://www.facebook.com/lovevinyllondon