Prosumer, real name Achim Brandenburg, was born in Saarbrucken, Germany, where he'd stay until the age of 21. His parents had little interest in music but Brandenburg was as keen as mustard, regularly devouring local radio and compilations (sent via a friend 'in' radio) of tracks by Philly-disco royalty such as the Montana Sextet. In turn, the electronic sounds of Visage and Tangerine Dream caught his ear, and then those first 'crossover' house releases by Ten City and Inner City.
To delve deeper, Brandenburg had to wait until 1994 when a branch of renowned German record store Hard Wax opened in Saarbrucken. Now an impressionable teenager, he'd spend most of his time and money there, soaking up the latest 4-4 from Detroit, Chicago and New York. Inevitably a behind-the-counter job followed and his first forays as a DJ. Brandenburg played local bars and clubs throughout the late Nineties, building upon his clear passion and craft, before relocating to Berlin where, despite his self-diagnosed shyness, he'd extend his bookings. He also continued to work for Hard Wax, as well as within advertising.

In 2004, came Brandenburg's production debut – and his debut as Prosumer – on Swayzak's label 240 Volts. EP 'Newborn' skilfully balanced groove with deep atmosphere, leading quickly to an impactful follow-up with Murat Tepeli, 'On A Ride', the next year. This release, via Playhouse, rapidly accelerated Prosumer's status as DJ and artist. He was more in demand than ever as a performer and was soon enough made resident at illustrious Berlin nightspot Panoramabar. It is this mighty space for which Prosumer is perhaps best known – his rich and expressive sets there, both splicing and advancing the legacy of those pivotal, aforementioned American cities (as well as referencing a wider swirl of deep-dance ideas), the stuff of contemporary club legend.
Following 'On A Ride', several EP projects followed. Prosumer released 'The Craze' (2005) and 'Brownstone' (2007) solo, whilst co-authoring several productions with Tepeli – 'What Makes You Go For It' and 'Turn Around' among them – as well as acclaimed neo-classicist house album Serenity. He would also join fellow Panoramabar staple Tama Sumo for EP outings including 'Play Up' and, in 2010, 'Rarefied' – his last production. There have been more recent mix projects – namely for RA, Ostgut Ton and FACT – and remixes. In terms of the latter, check this year's liberating re-jib of Luv Jam's 'Quip22' (for Phonica) and chunky, funky-ass take on Purdie's 'Snacks'...yummy indeed.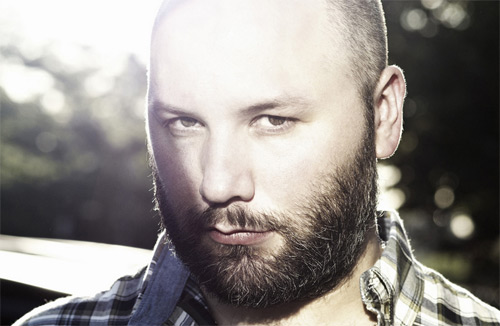 Brandenburg is now living in Edinburgh and it's been over two years since his high-profile departure from Panoramabar. He has just, this fortnight, released a corking new mix album for Fabric (which references classic late Eighties, early Nineties house before sagely recycling it with contemporary vim), and there is very much the sense that he, and his captivating alias, are embarking on an unmissable new chapter of musical creativity.
Tell us about your connection to Fabric....
I first went there, as a guest, in 2000. At the time Berlin had some good clubs but nothing on the scale of Fabric, I was very impressed. It was on that first visit also that I met Judy [Griffith, Promotions Manager]; she was lovely and we stayed in touch. She's been my contact ever since, and I have enjoyed DJing at Fabric on many occasions.
She got in touch about the album?
Yes, I had a call about the fabric 79 mix and, of course, I was proud to get involved. You don't turn down a request from a club like Fabric!
What was your thinking as you approached the mix?
The first time I went to Fabric there was one track, I-F's 'The Search', which really created a special moment for me. I really wanted that track on the album, and so I built up the mix from there. Putting any compilation together is a challenge because you want to make it personal. With this album I kept coming back to the memory of my first Fabric visit. The rest just kind of happened.
Was there any trepidation, even at this stage of your career, about working for such a world-respected brand?
I'm still a little insecure as a person; if you see me at the start of DJ sets you can see my hands shaking. With this compilation, for me it was about not having any feedback in the studio as you would do in a club - that made it more difficult. I had to really trust me own voice. It was a relief when my friends first heard the mix and said it was good!
You've been in Edinburgh for around a year now – are you settled?
It [Edinburgh] does me good. I can be at the sea in 20 minutes and I have the view of a river from my window with ducks, kingfishers and herons. I lived in Berlin for 15 years and couldn't have been there that long without appreciating beauty in the dirt but life is perfect now…it is slower and I can enjoy the mad rush of my weekends even more. People do sometimes ask me why I turned my back on the city, which I find funny, because city life is still a big part of me.
Leaving Berlin, and all of its obvious associations…do you feel like this is a new chapter for you now?
It is a new chapter, yes, but life is full of chapters and, for me, I think that it is all from the same book. There have been no drastic changes with the music. I had many good years with Panoramabar before we went our separate ways, and that [leaving] was a big change in my life. But I have been looking forward and I don't think living in Edinburgh now has changed who I am as a DJ and producer…I just have more balance in my life. Music-wise, the UK crowds mostly grew up with a wider range of sounds than those in Germany, so here I can play more stuff…there is more flexibility. But then I knew this before I moved to Scotland.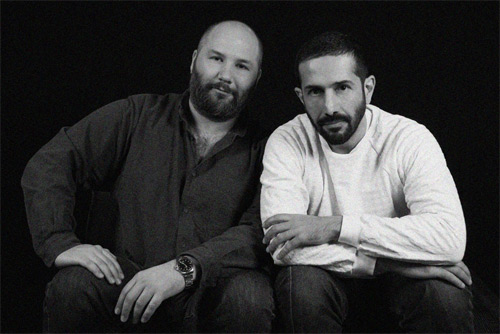 How is Potion, your new label with Murat Tepeli?
We are proud parents. We're really happy with things. We never fully spoke about the label, it just happened mainly as an outlet for our music. My new EP was going to be the second release [following Tepeli's debut EP 'Drop It Like It's Hot'] but it's gone back to fourth now. Wilma [fast-rising house-tech duo from Copenhagen] will be second. The name Potion came from a lyric in 'Your Song' where Elton [John] sings of 'a man who makes potions in a travelling show'. We feel like we're bring the carnival to town…to entertain and ease people's ailments. Murat's a doctor too so it felt right. We're probably going to have a dancefloor focus but, in the future, who knows?
And we gather you and Murat are working on a new live show for 2015?
We're really excited about this, but we still need to plan set lists and equipment and so forth. Some of the show will be Murat and I's greatest hits, some will feature new and unreleased material, some will be a live jam. We have a strong connection and the show will reflect all shades of us. We hope to launch it in March.
Do you regret not having produced more original music at this time of your life?
I was planning to be in the studio more after the summer but time has flown and I've been rehearsing the live show. I'm now taking a weekend off every month to work on new stuff. Hopefully I can use the time well for Potion but I don't feel any pressure. I don't understand the people who tell you that you're not releasing enough records. I've never signed any contracts to release a certain number of records by a certain month. I am excited about recording new music but will release when the time is right. The studio is very different to the club and I am not one for efficient work. With remixes you know what works but for original music I will sit there doodling and enjoying the stupidity of listening to the same drum pattern for hours and hours before changing the littlest things.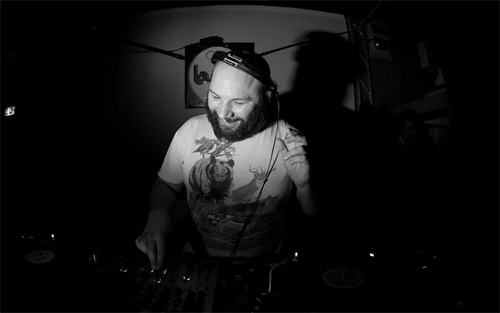 You're a renowned record shopper and collector – how has this craft changed in the digital age, and with so many stores closing internationally?
I don't see it as any kind of witchcraft…there aren't any special skills. It's just about investing time in stores to explore. And whilst it's sad that so many stores have closed in the big cities there are still so many good places to find records. Oxfam, for example, has some great stuff. You just have to be creative. I remember playing in a club one time and seeing this guy really enjoying himself on the dancefloor. He came up to me afterwards and asked what my secret was for finding records. I told him that I simply spend time looking in stores and picking out records if I recognise a particular name, sleeve design, label or credit. This guy got so mad with me. I asked what his problem was and he kept saying I had a secret….
Your alias is taken from futurologist Alvin Toffler's book The Third Wave, in describing someone who both produces and consumes - where is your balance between the two today?
The Third Wave rang true to me, when I first saw the term 'Prosumer' I knew that was me. I think that nothing has changed really. I make music for myself and if people are willing to buy in to it then that's great. We are all the sum of our experiences and maybe more. When I DJ and produce I'm not there to create something completely unheard of; there's no big quest for an undiscovered sound. I'm just expressing myself, the same as always. I'm aware of how things sound from other artists, there are many interesting moments. That are many things that inspire what I do.
And what do you think of the current relationship between producer and consumer in clubland?
I think that the business aspect between artist and audience is bigger. Many festivals, for example, offer these safe, comfortable, professional environments but then not everything needs to be underground now. I wonder how important money has become. I 'm aware I get good money for DJing but some promoters are looking to save money on equipment which maybe means a shit night. The promoters…the producers here, they don't always care because they think they're hype enough that people will still come to listen. But it's like everything else in life…one door closes as one scene becomes saturated and another opens…other things will happen.
What, finally, was your DJing highlight of 2014?
It's impossible to say, not because I'm being polite to everyone but because it's really hard to pick one night out. I feel I've delivered some great sets this year and am proud too that I didn't freak out when other nights were bad. I think that one particular night playing in Croatia by the beach [Prosumer played several dates in Croatia this summer, including The Garden Festival and Electric Elephant] was memorable. I was looking for my last record and then 'oh shit, it's raining!'…I thought that the night was over but everybody stayed to dance…we were united against a common enemy. It was like 'fuck you rain!' When you're playing to people who love the music as much as you do, you're in a very happy place.
Words: Ben Lovett
Prosumer: fabric 79 is out now via Fabric Records, available digitally and on CD.