With under two weeks until the second edition Defected Malta begins, the DStore have lined up some essentials to prepare you for the weekend festival and onwards. Featuring fresh new merch and old favourites back in stock, we have you covered with vinyl represses, accessories for all-year-round, and our affordable essentials range.
DEFECTED MALTA COLLECTION
The second edition of Defected Malta, taking place 6-8 October, promises to bring together an impressive blend of talent from across the dance music spectrum for a picturesque Island takeover.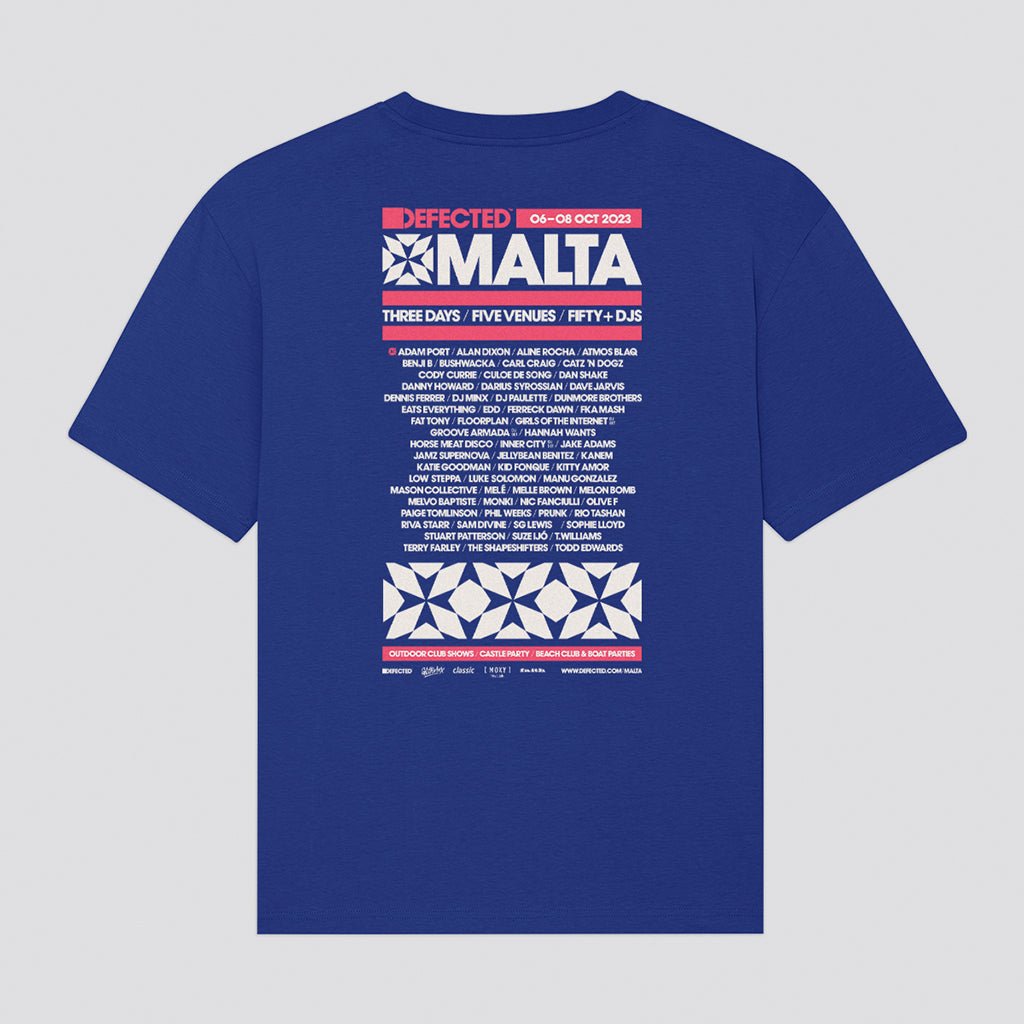 Grab the official Defected Malta 2023 Line-Up T-Shirt in either blue or white while stocks last, featuring the exhilarating line-up of the 50+ artists scheduled to play at our grand return. Our star-studded line-up for the 2023 festival includes so many exciting selectors, including Adam Port, Bushwacka, Carl Craig, Dennis Ferrer, Eats Everything, Floorplan, Groove Armada, Horse Meat Disco, Inner City, Jellybean Benitez, Sophie Lloyd, Sam Divine, Todd Edwards and even more. Expect this collector's item to fly off the shelves!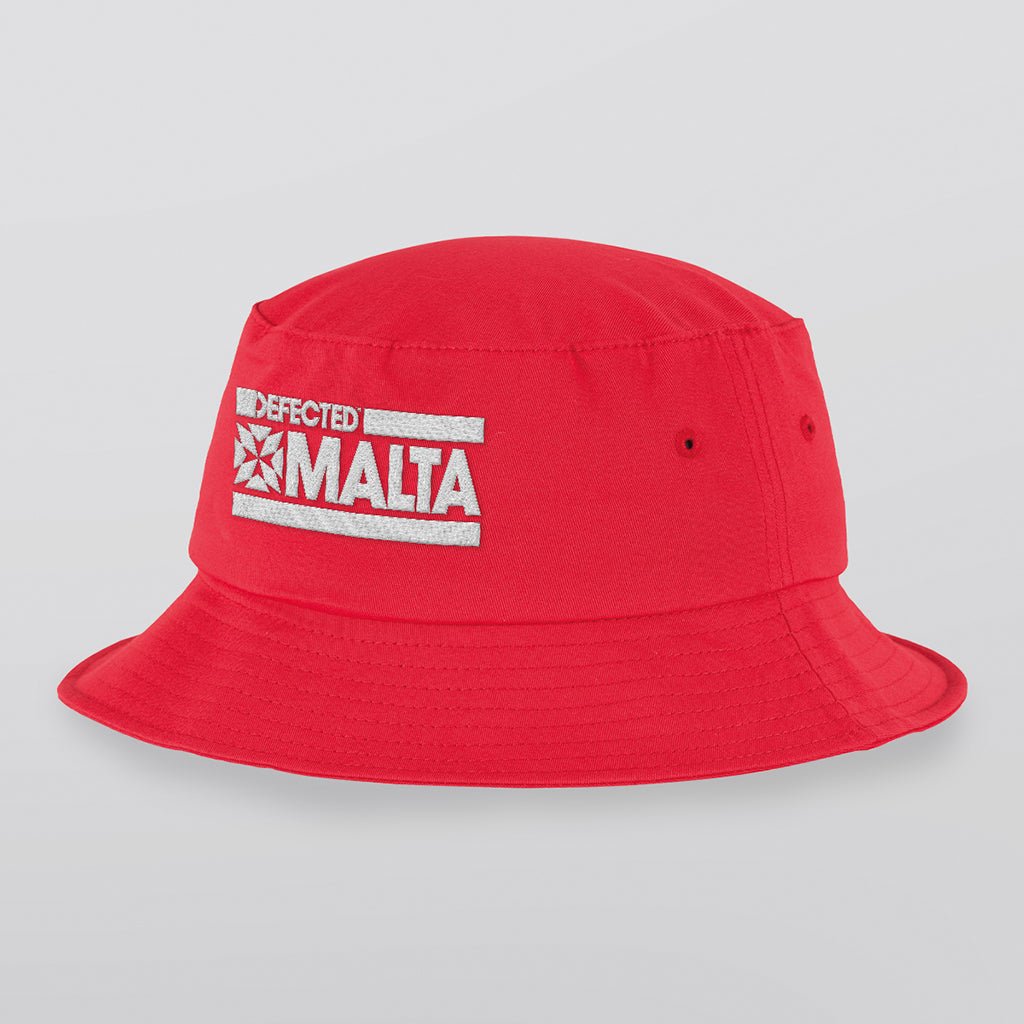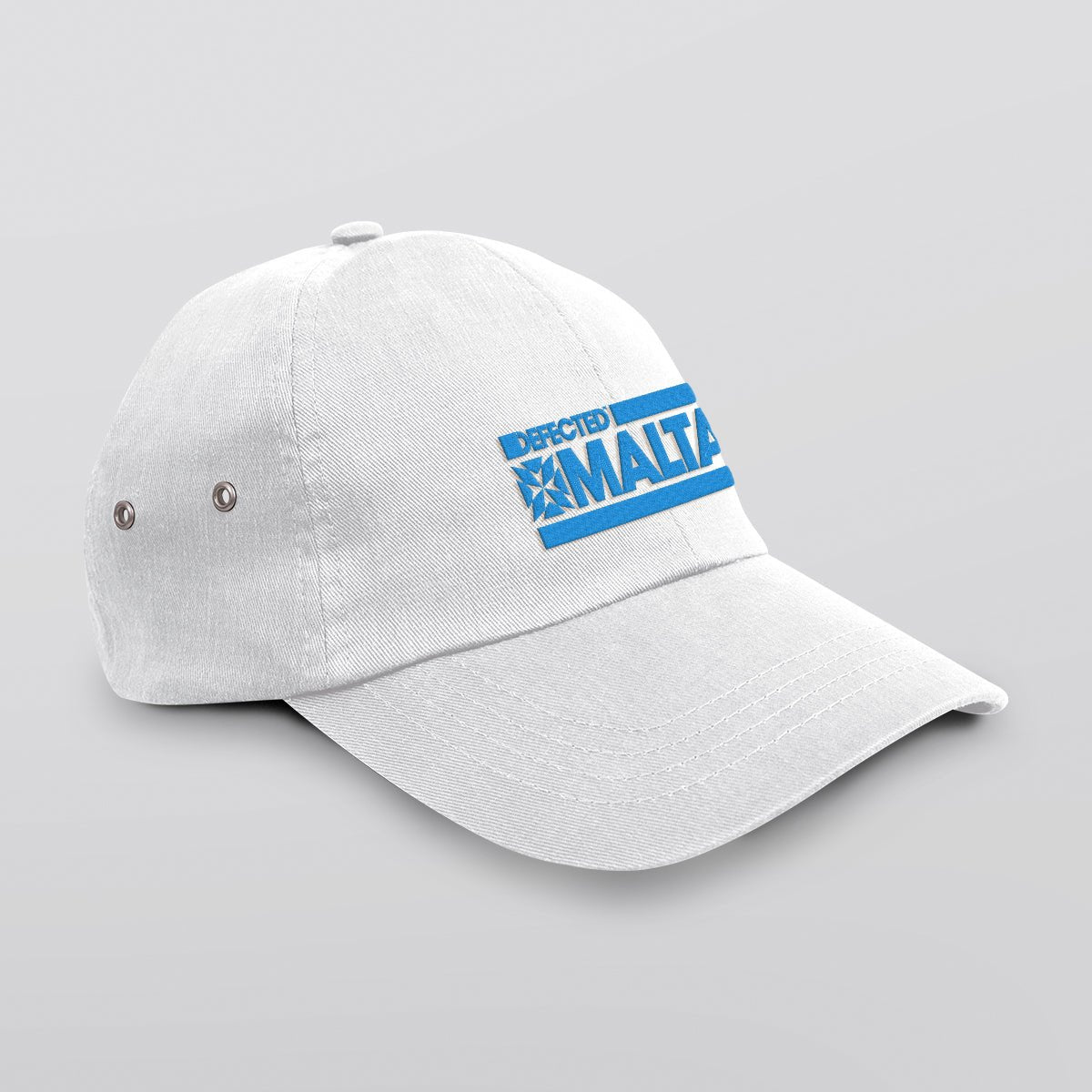 We also have a vibrant range of bucket hats, baseball caps, and various prints in a variety of colours and styles - all helping you show the world that you are a free-spirited house head in the know. Check out our new, official range of Defected Malta 2023 merch online and order in time for the festival to avoid disappointment. Or, decide in-person what you want when you arrive at our on-site store in Malta!
NECKLACES
Finally back in stock, our ever-popular Defected and Glitterbox label necklaces are DStore favourites in every way. A perfect gift as the holiday period creeps up on us… hurry while stocks last! These are sure to sell out before long.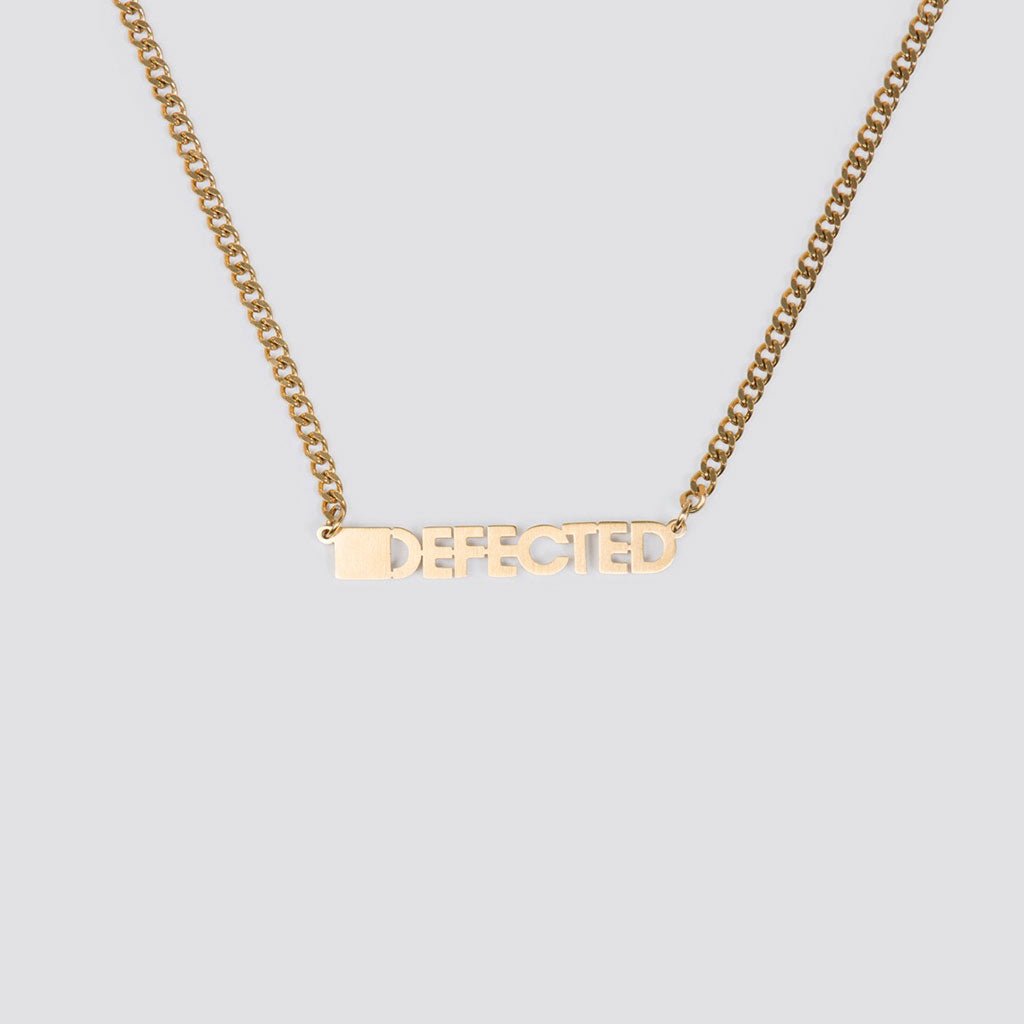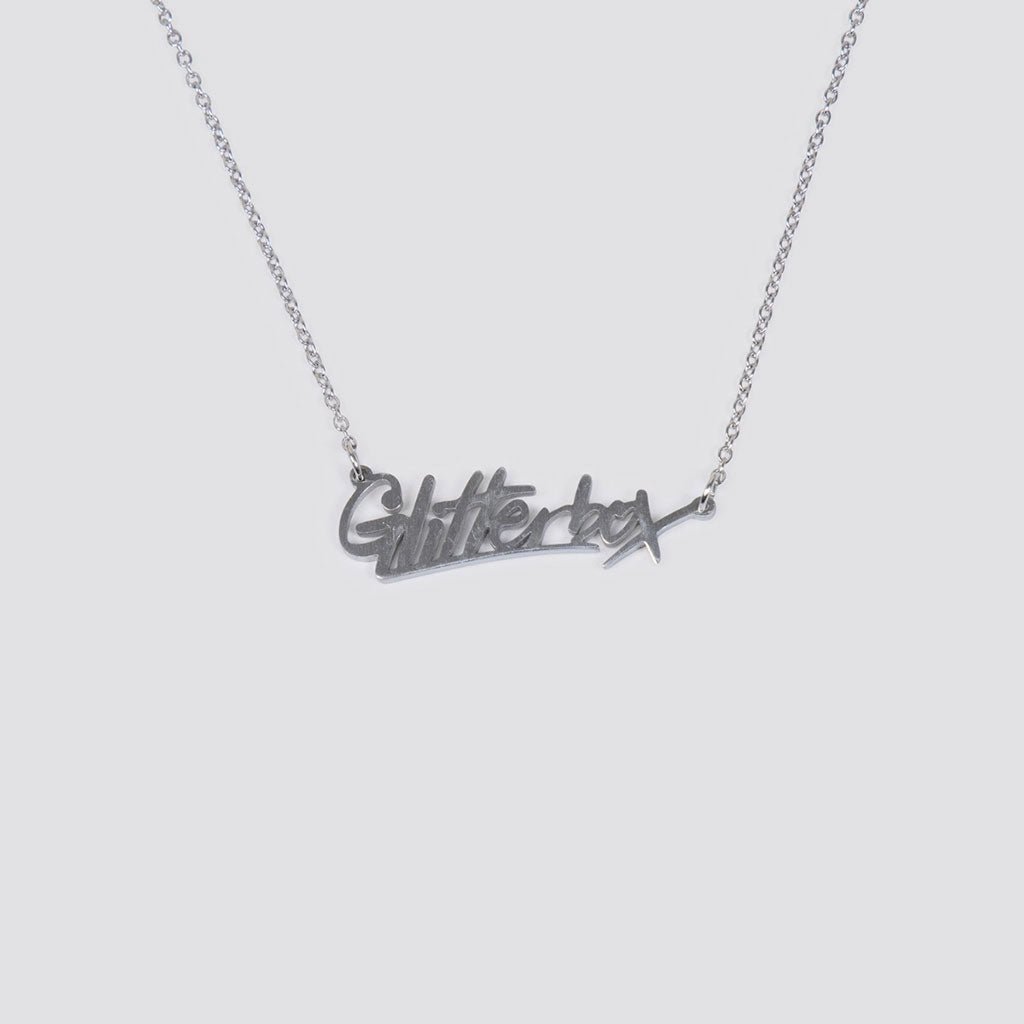 Both varieties are available in gold and silver finishes, and at just £35 these sought-after 18kt gold plated pieces are both classic and affordable while remaining waterproof and tarnish-free.
SPORTSWEAR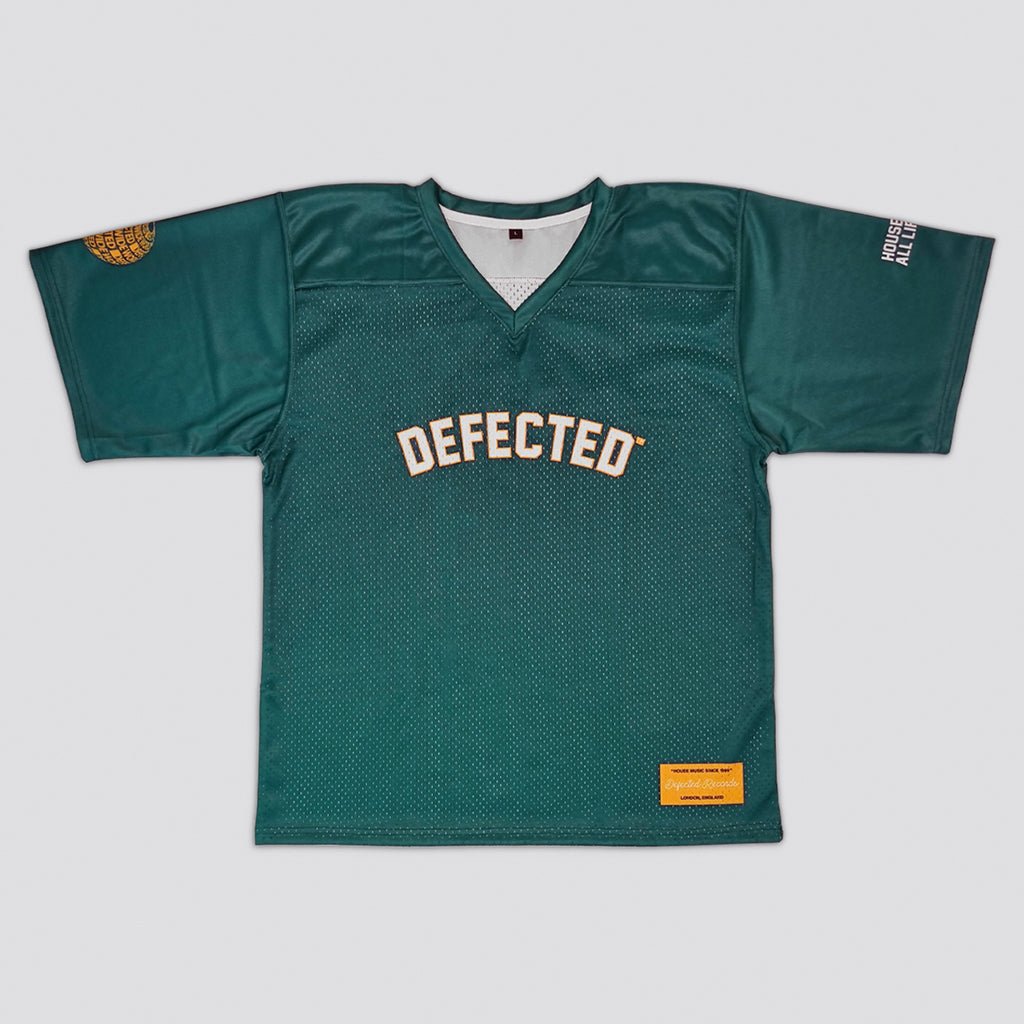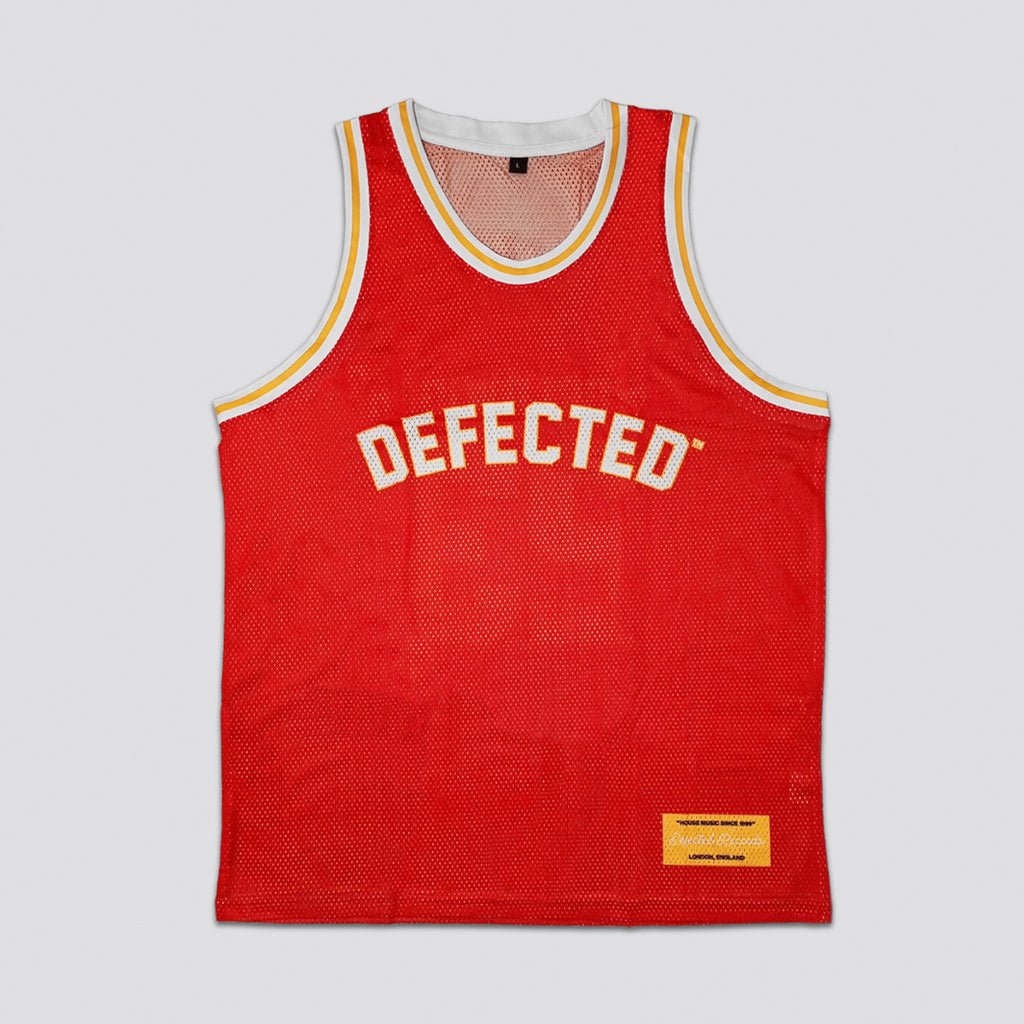 Acting as both sportswear and a bold fashion statement, our Defected Worldwide Airtex American Football Jersey has a rugged yet breathable texture. In a striking teal colour, this piece is sure to turn heads just in time for the NFL season.
As part of the same range, our Defected Worldwide Airtex Basketball Vest is perfect for on-court action and off-court street style, in the same comfortable and breathable fabric.
DEFECTED ESSENTIALS
Our Defected Essentials range offers a classic look with a certain quality that stands the test of time. We have t-shirts, tank tops, sweatshirts and hoodies that come in a range of neutral colours; our t-shirts come in mens, womens and unisex cuts, in a wide range of sizes and fits.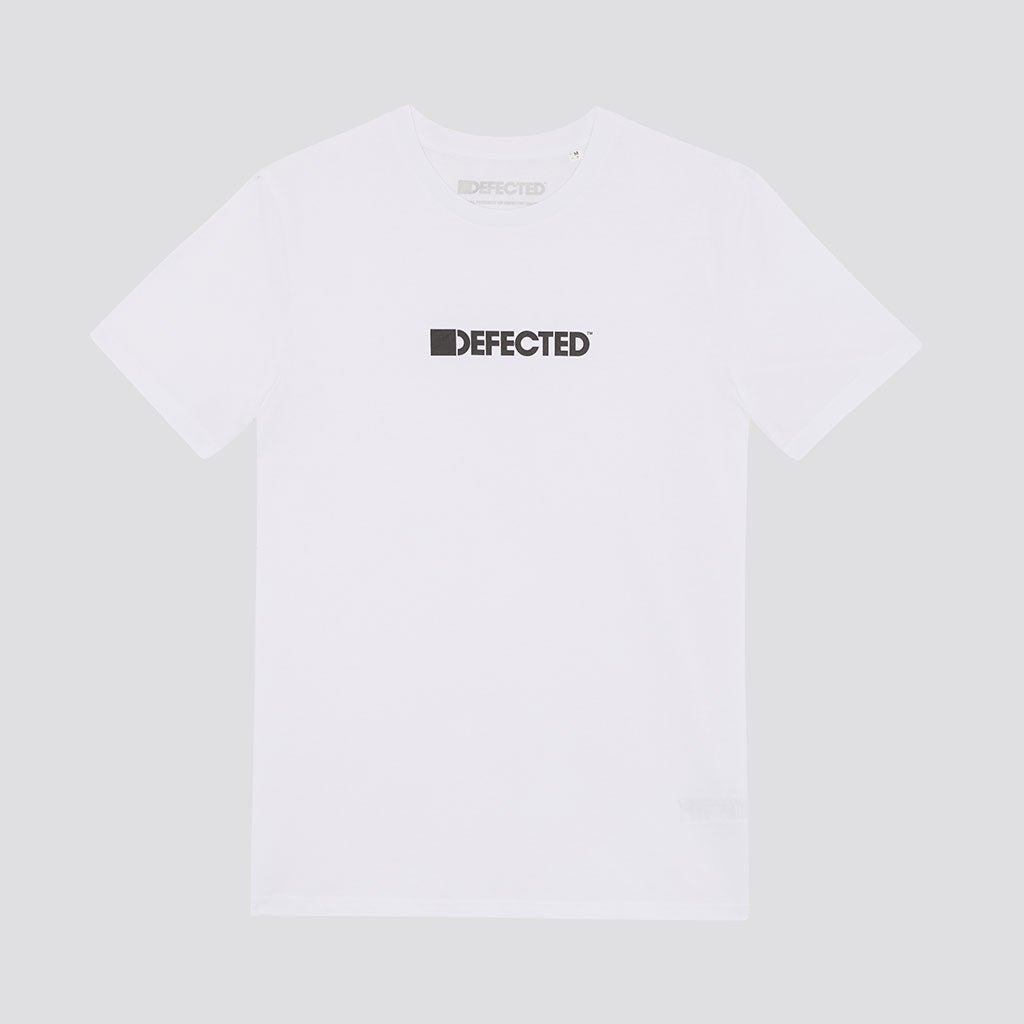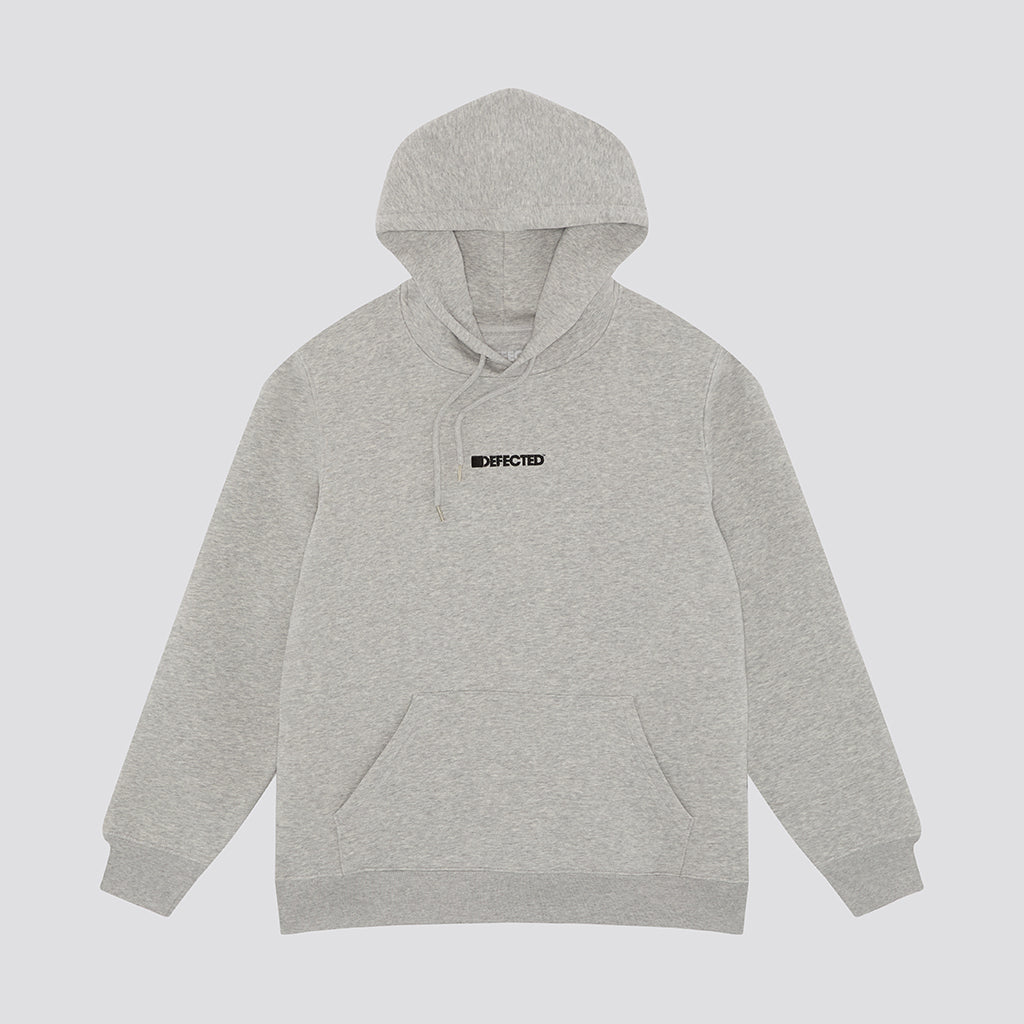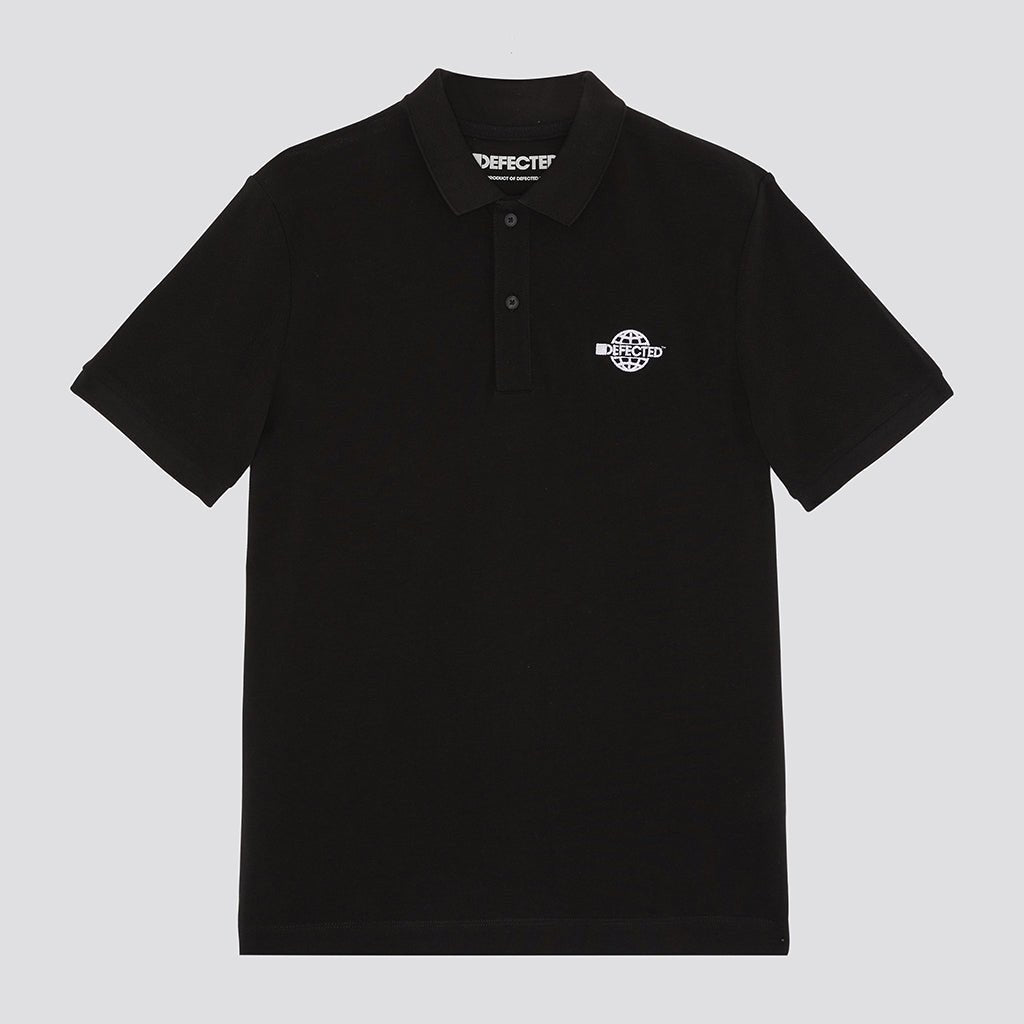 The range also includes our Defected Worldwide Polo Shirt in black. Keep things simple and browse the Defected Essentials range on DStore - truly there is something for everybody here.
With your accessories and outfit on point, get ready to experience the second edition of Defected Malta in all its glory in less than two weeks!
VINYL (REPRESSES)
For wax lovers out there, we have a wide range of represses available via DStore. From outstanding compilations to deep cuts, we have you covered with our high quality selections.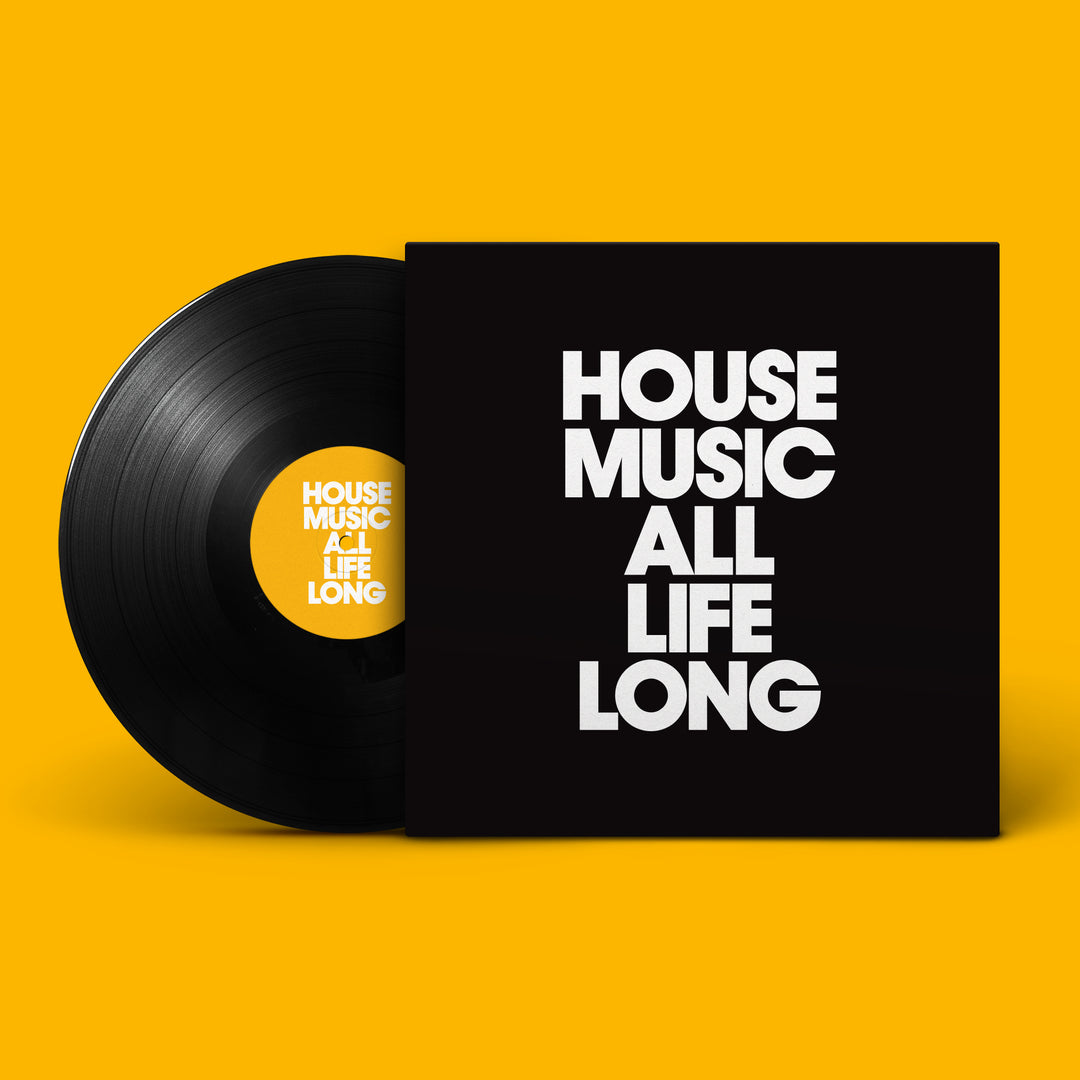 Our vinyl series of EP Samplers are a collector's dream; each EP features four of the most iconic tracks from our legendary catalogue, and we are thrilled to announce that all 17 are back in stock! Now is the time to complete your collection before the holiday period.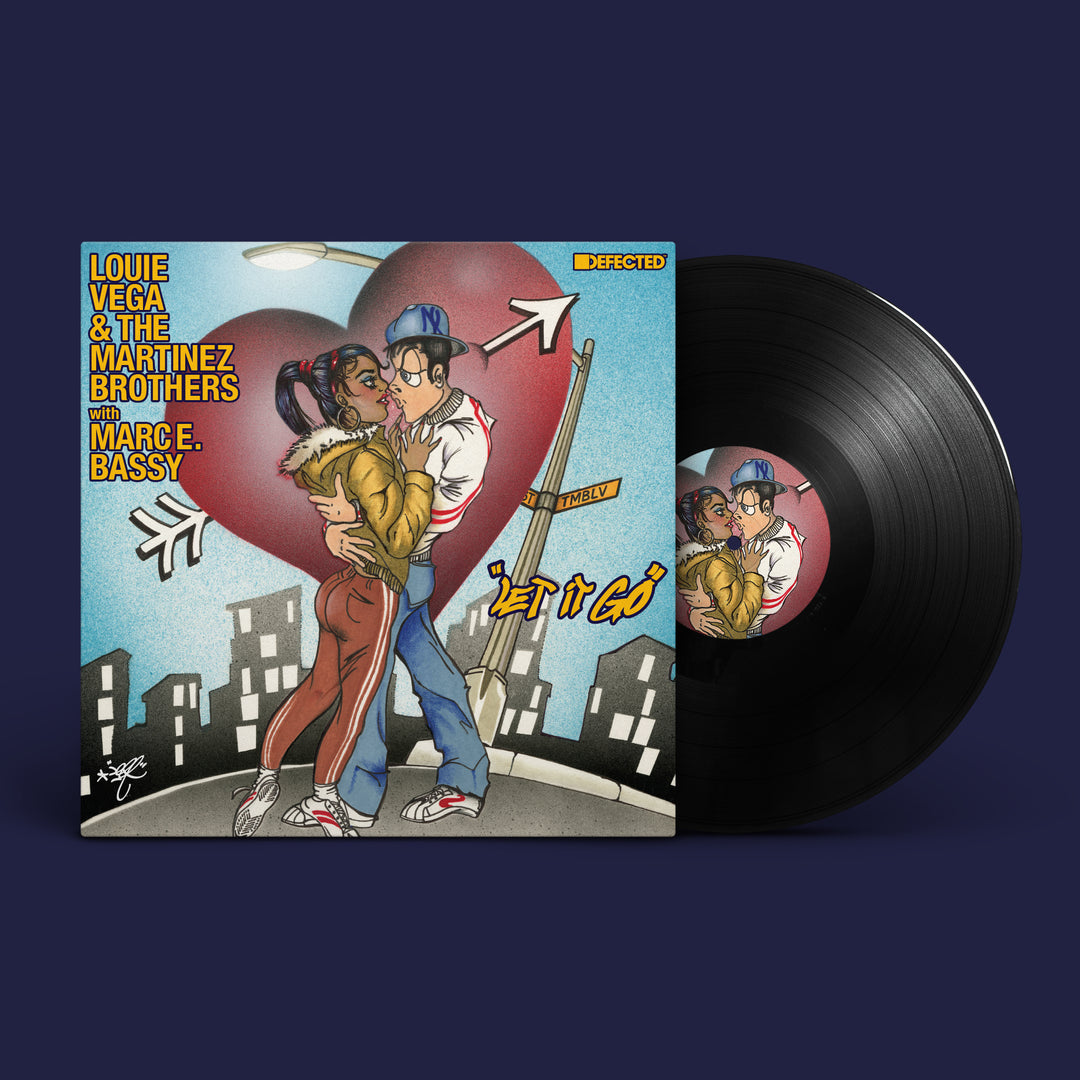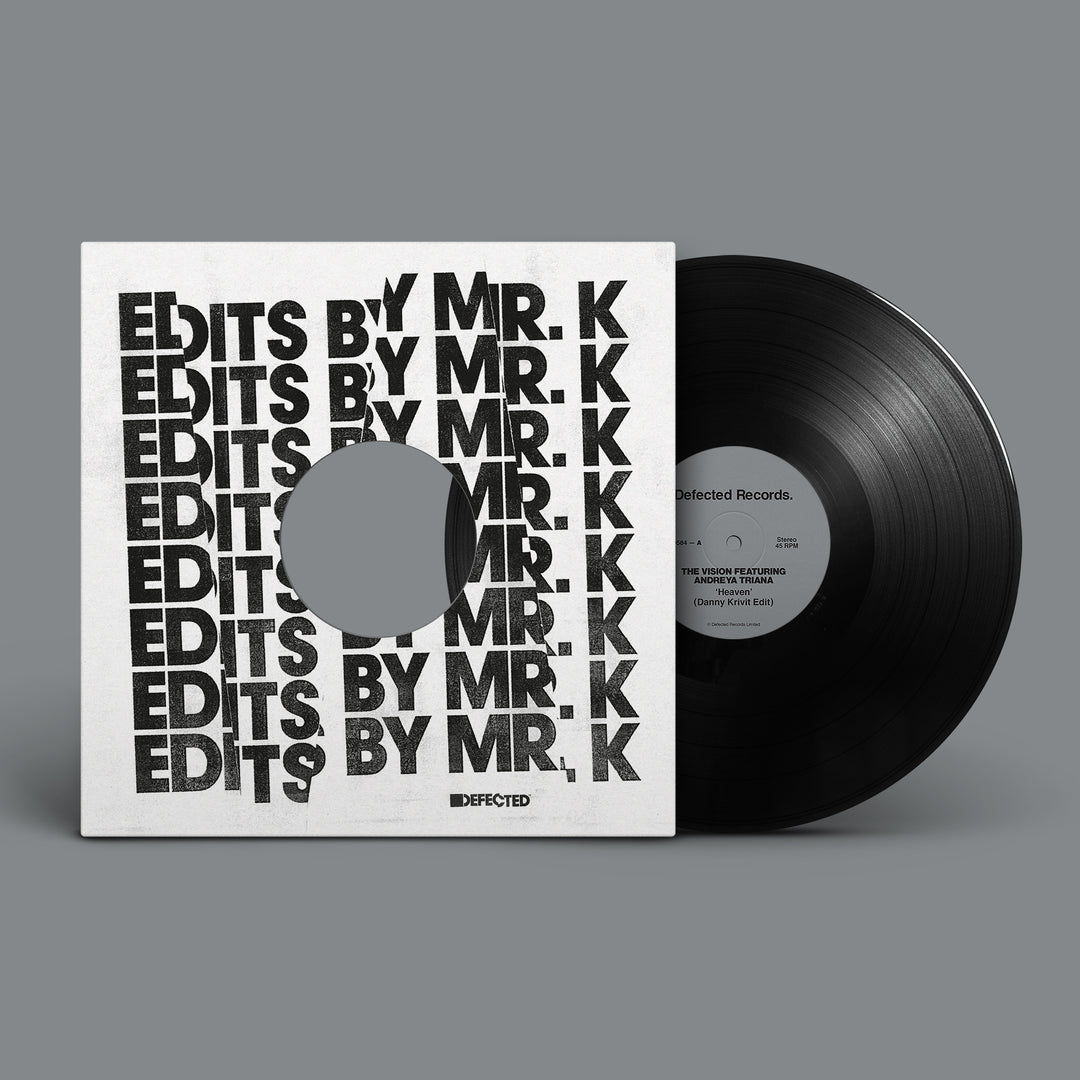 One of our most celebrated tunes in recent years, Louie Vega & The Martinez Brothers with Marc E. Bassy 'Let It Go' is finally back in stock. With a copy of the original record going for up to £230 on Discogs, this is a highly anticipated repress so get it while you can. Similarly anthemic, Pete Heller's 'Big Love' gets a much anticipated repress – the instantly recognisable sample still works with today's scene after more than 20 years.
Other hotly tipped represses include one half of iconic British duo Basement Jaxx Felix Buxton and vocalist Gia as Selace for 'So Hooked On Your Lovin', pioneering Manhattan DJ Danny Krivit's (Mr. K) 'Edits By Mr. K' and Swiss brothers Shakedown with their seminal nu-disco anthem and Defected classic 'At Night'.
Visit the official DStore to browse the 2023 Defected Malta Collection, returning clothing favourites and highly anticipated vinyl represses.