Despite the constant talk around digital revolution within the music industry, vinyl records have always persevered - after all its hard to beat hearing great music on wax. From the latest release to the freshest upcoming viny check out the records that crate diggers won't want to miss out on... 
KENNY HAWKES FEAT. LOUISE CARVER – 'PLAY THE GAME' [CLASSIC MUSIC COMPANY] BUY HERE 
"Since 'Play the Game' was first released, dance music has become the biggest youth-cultural phenomenon in the world. Kenny's music, DJ sets and club nights played an important part in that story. As decades pass, our only tangible legacy is what we create. 'Play The Game' marks a space in time – forever timeless. But most importantly, it's great music that'll make you dance." — Claire Hughes
Kenny Hawkes was one of the pioneering artists in British dance music. Influenced by the sounds of Hip Hop, Ska, Motown and Dub Reggae as he grew up, he became manager of legendary pirate radio station Girls FM in the 90's, where he became close friends with Classic boss Luke Solomon. The pair went on to run the longest running mid-week house night in London, Space at Bar Rumba. Sadly Kenny died on 10th June 2011, and Luke has spent a number of years helping his daughter Inez gather all of her Dad's assets, and with her approval, Classic are releasing this single as a tribute to the legendary Dark Knight of House Music.  Featuring the smooth vocals of South African artist Louise Carver, the 12" package contains the extended version of this classic house track. The Space Children Extended Love Mix also features, as Luke Solomon, Jonny Rock & Leon Oakey lovingly remix their dear friend's record, giving a multitude of nods to Kenny's DJ sets and musical style.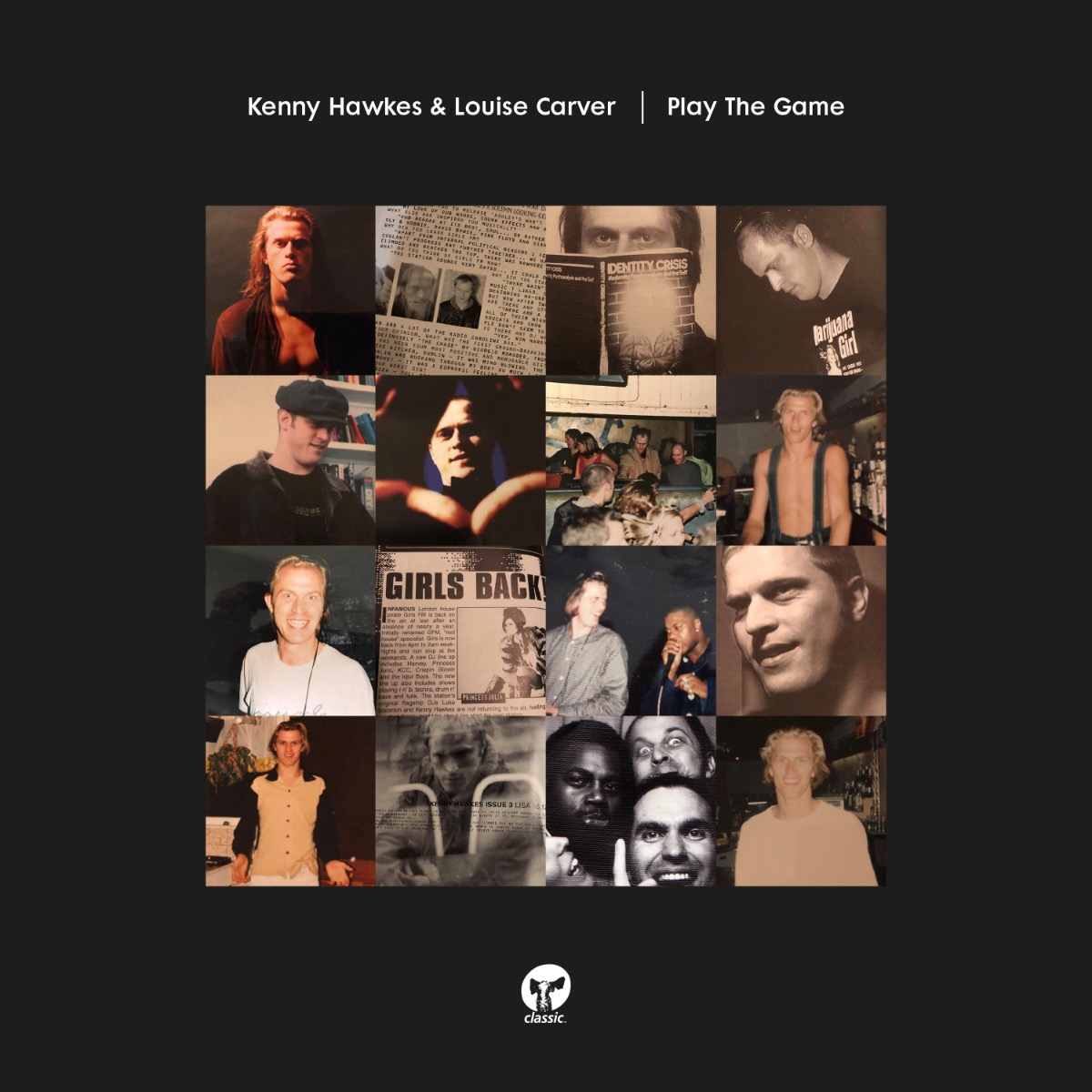 VARIOUS ARTISTS – 'EP4'– BUY HERE
Coming as the fourth edition, 'EP4' stays true to the series, committing Defected's biggest digital releases to wax, and delivering upfront packages of house heat previously unavailable on vinyl. Opening up the A-side is garage legend and Grammy Award winner Todd Edwards with 'You're Sorry', where his chopped-up vocal sampling, pitch shifts, and kick drums combine to create a track with true groove. Up next is underground gem 'Space & Time' (Extended Vocal Mix) from Dario D'Attis featuring Jinadu, a record that presents grooving house excellence. 
The B-side continues to deliver the goods, opening with Low Steppa's Defected debut, 'You're My Life', a guaranteed summer weapon for 2019. Rounding off the vinyl release is Austin Millz 'Broke Boy', where the Harlem born artist showcases his genre defying style, with vocals provided by Claire Ridgley, making a reflective and serene closure to this release.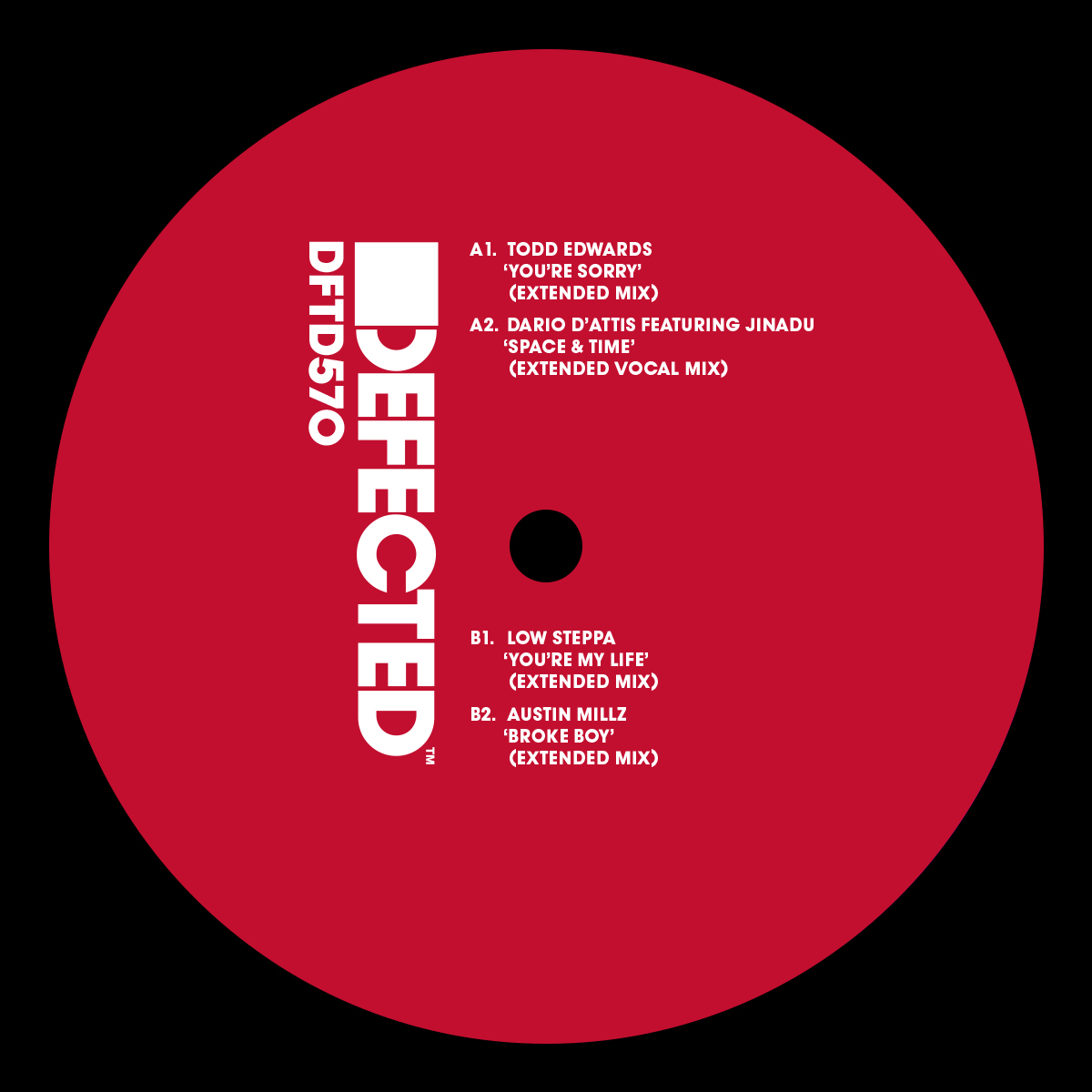 QWESTLIFE FEATURING TENI TINKS – HIT IT OFF [GLITTERBOX RECORDINGS]- BUY HERE
When Tom Laroye and Yam Who? debuted their impassioned disco cut 'Hit It Off' last year it immediately captured the hearts of its listeners. Now, the release is given fresh life for 2019 with a new vinyl package featuring their Extended Disco Version, and two remixes from legendary Australian selector Late Nite Tuff Guy.  Written by acclaimed soul artist Benny Latimore, and made famous my Millie Jackson in 1979, the track was initially translated for the dance music world by Tom Trago. Qwestlife's take on the record features the unmistakable voice of Teni Tinks, who brings true diva flair to the track. With joyful chorus and smooth production, the duo demonstrate their ability to craft modern disco with traditional analogue techniques in the Extended Disco Version. Late Nite Tuff Guy's Extended Mix follows, with the silky-smooth sound of a 1970's club classic.  On the B-Side he returns with his Liberated Woman Remix, which takes the listener or a funked-up choppy journey.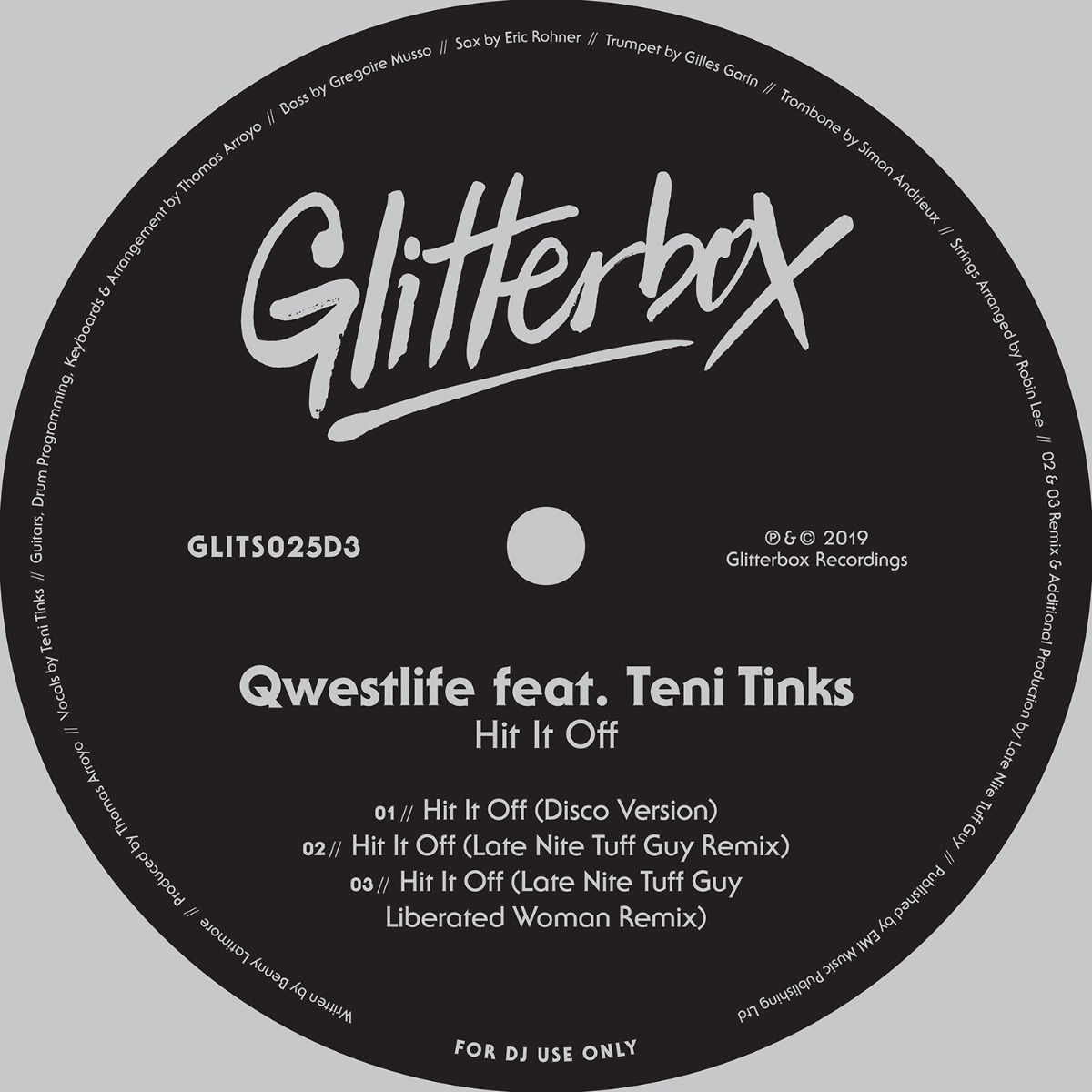 FIORIOUS – I'M NOT DEFEATED [GLITTERBOX RECORDINGS] – PRE-ORDER HERE (Out 12th April 2019)
If Fiorious' debut single is a pounding fistful of defiant house, Honey Dijon gives 'I'm Not Defeated Pt. II' a snapping elasticated rework with her 'Fiercely Furious Dub' on this vinyl release. More than just a remix, Honey has recreated a classic Paradise Garage vibe by drafting musicians to re-record the track, with a fresh Fiorious vocal laid on top. A powerful call-to-resistance club anthem, 'I'm Not Defeated' is the debut Glitterbox single from Fiorious, now available on 12" along with instrumental and accapella versions, as well as 'Honey Dijon's Fiercely Furious Dub' and 'Honey Dijon's Fiercely Furious Dubstrumental'.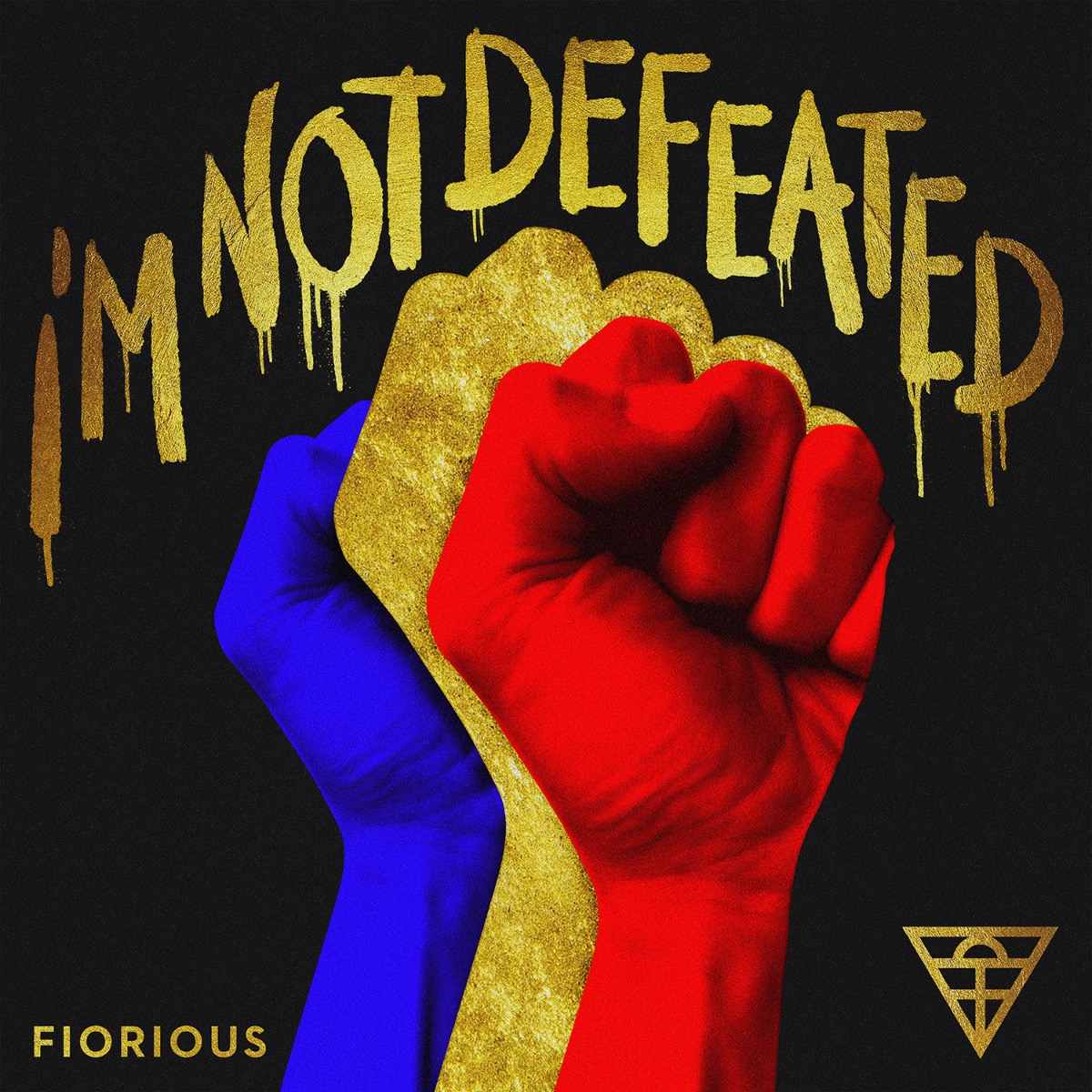 MIGHTY MOUSE – THE SPIRIT (REMIXES) [GLITTERBOX RECORDINGS] – Out 19th April 2019
When Simon Dunmore heard Horse Meat Disco drop 'The Spirit' at Glitterbox in Ibiza last summer he immediately needed to know where and who the track came from. It's no surprise that Mighty Mouse's style of production was a good match for Glitterbox, with his reputation of delivering high energy, eclectic, disco infused sets. The track went on to become Annie Mac's Hottest Record and has been on heavy rotation among all discerning disco DJs. Now this rugged party starter has its long-awaited vinyl release, with an exclusive remix from Partyfine boss and French maestro Yuksek keeping it company on the A-side. On the B-side are two huge remixes from UK techno titan Mark Broom, bringing new depth to the disco original.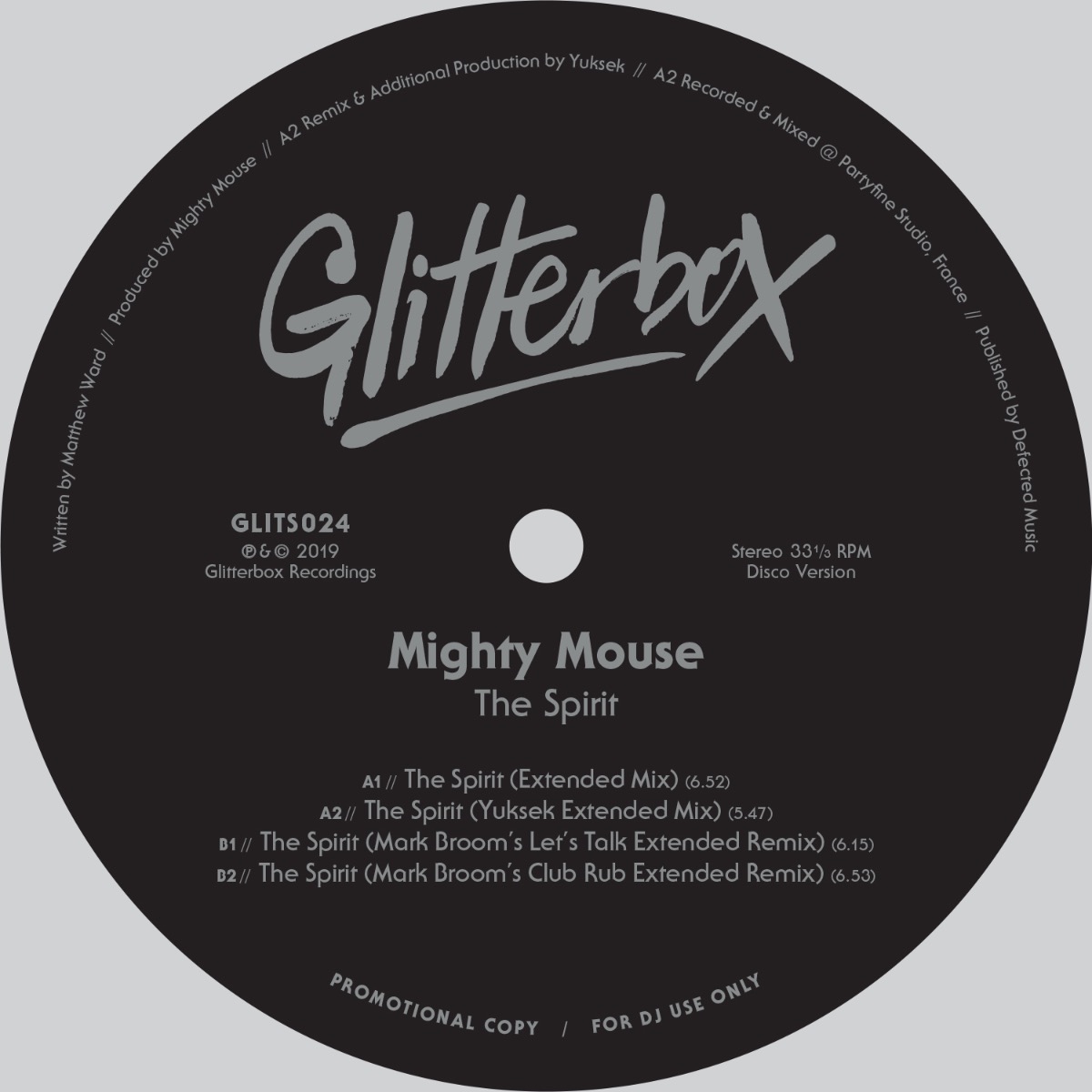 THE VISION – THE VISION [WHITE LABEL] – Out 19th April 2019
Introducing this first look at The Vision; a Bristol Boston collab with a locker of funk ready to go. Dusted up from endless years digging this pair of record enthusiast's productions are full of the flavours of original disco and soul. This debut outing sees the pair dive deep into their record collections and add their unique stamp on personal house & R'n'B classics.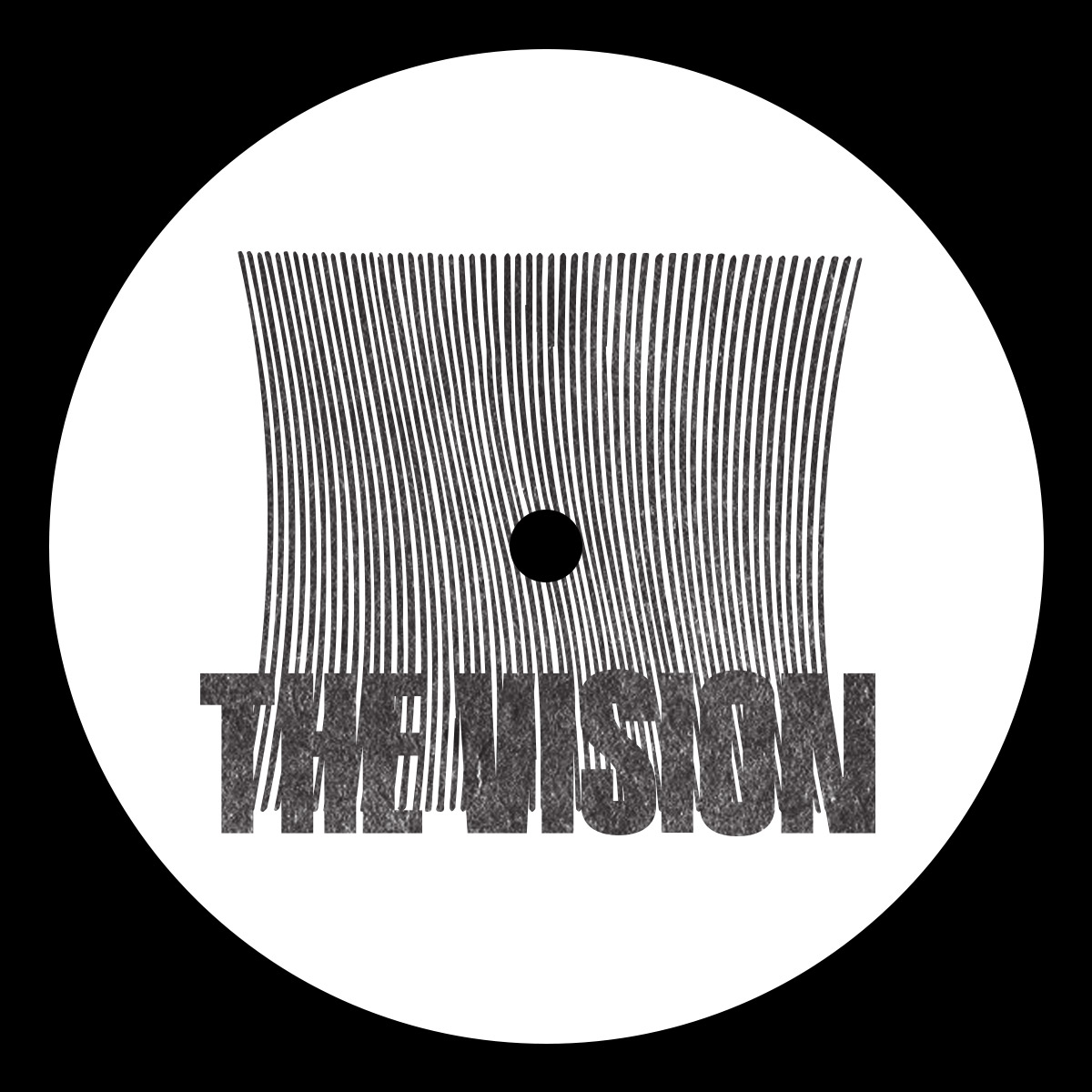 GLITTERBOX – DISCOTHEQUE 2 X LP [GLITTERBOX RECORDINGS] – PRE-ORDER HERE (Out 3rd May 2019)
Glitterbox is proud to present Purple Disco Machine's debut compilation, Glitterbox – Discotheque. A leading light of contemporary disco and a key resident for the nightlife phenomenon's internationally renowned parties, Tino Piontek aka Purple Disco Machine has distilled his acclaimed headline DJ sets into two mixes, 'Purple Disco Day' and 'Purple Disco Night'. This LP format of the compilation combines some of the harder to find classics and current club tracks that featuring on the CD release.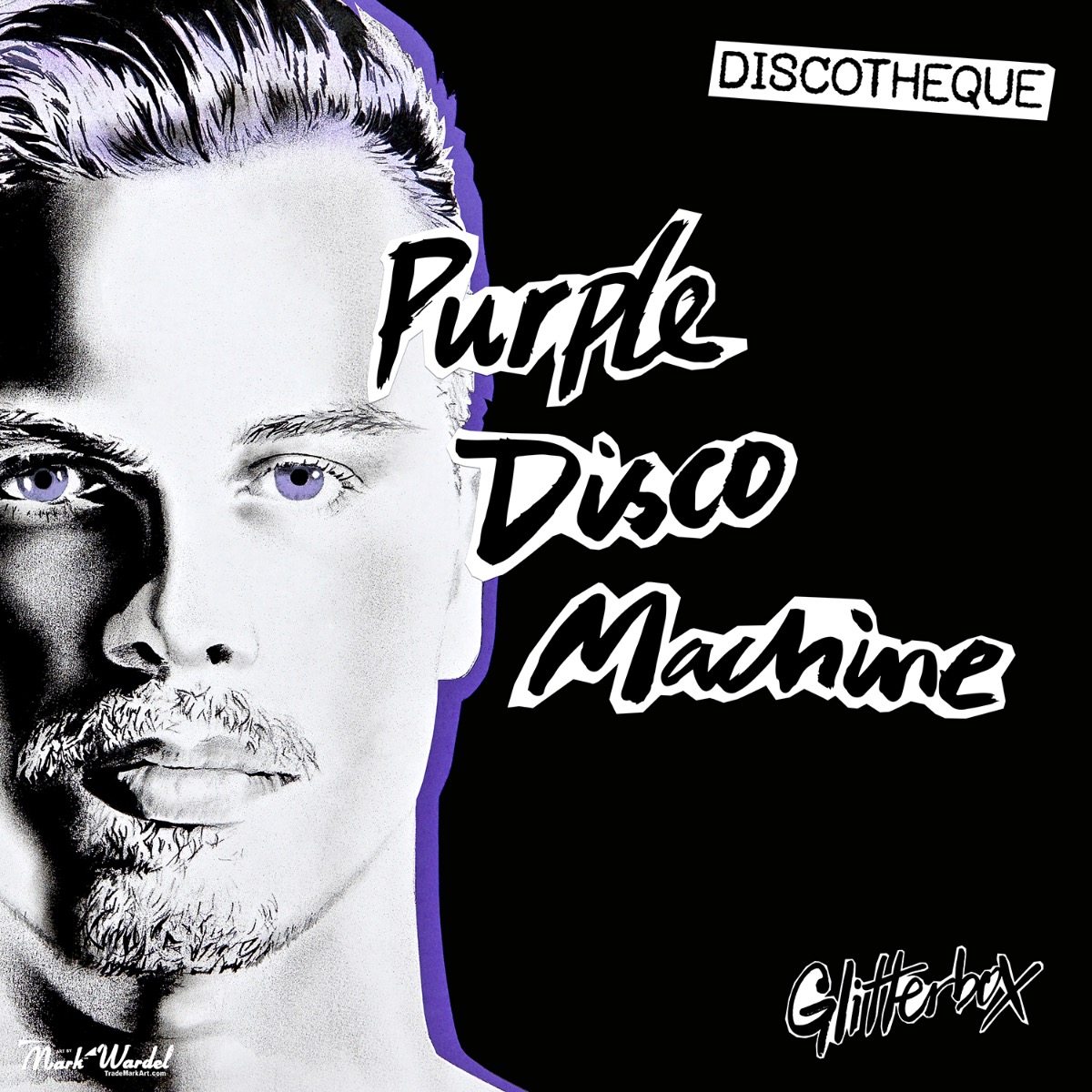 VARIOUS ARTISTS – EP5 [DEFECTED RECORDS] – Out 3rd May 2019
The fifth edition of Defected's vinyl series EP5 commits Defected's biggest digital releases to wax, delivering upfront packages of house heat previously unavailable on vinyl. This springtime release delivers all the summer stompers you need on your sound system, with the A-Side featuring Ferreck Dawn, Robosonic and Nikki Ambers' 'In My Arms' and Mat.Joe and Kid Enigma's 'Get Loose' – two sure-fire party starters. On the flip, the B-Side features two records from man of the moment OFFAIAH, first up is his collaboration with vocalist Cat Connors 'Somewhere Special', where the Las Vegas based artist delivers a deep, rolling bassline and tension-building drops. Up next is his 2018 smash 'Push Pull', another record ready to set the club alight this summer and beyond.