On Saturday 25th May, Defected In The House hosted a stage at We Are FSTVL in Upminster Essex. Even a technical hitch which resulted in our tent deflating couldn't stop the party, so we wanted to thank you all for your support, keeping the party vibe alive and making the event a massive success and one of which we are extremely proud.
Anna Wall and Sam Divine ensured our stage was rammed from the offset, with a one-in-one-out policy operating on all the exits. Undeterred, even those unable to get in continued the party outside of the arena, suggesting just being in range was enough for some. Next up FCL took to the decks with an astounding PA from the uber-cool Lady Linn, who had the crowd singing along with her stunning rendition of the year's most talked about record 'It's You'. Flashmob and Copyright followed and it was half way through Copyright's set that the technical hitch occurred. Just before 9pm, one side of the inflatable cube which was the setting for our party, spilt and started to deflate; Copyright quite literally brought the house down.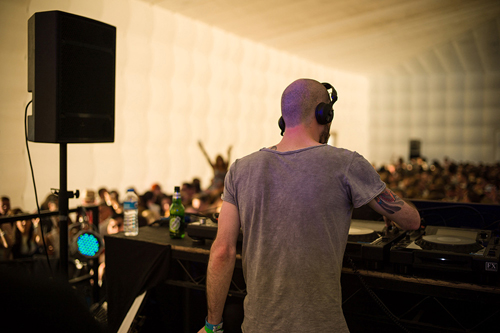 Sadly despite the best efforts of the We Are staff, this could not be fixed but determined to continue the party we relocated to another tent. As our new venue only had a license until 11pm, we weren't able to carry on as late as planned, but Noir and Hot Since 82 more than made up for the shortfall, playing an incredible back-to-back set to close out the party as the crowd chanted for an encore.
Despite the deflation-related setbacks, we'd like to pay a special tribute to the crowd. Everyone was extremely understanding and although the second venue was smaller the vibe was incredible.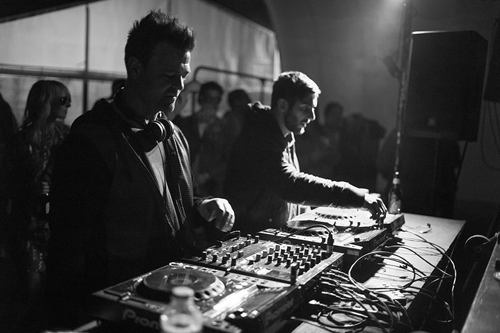 We'd also like to say a huge thank you to FCL, Lady Linn, Flashmob, Sam Divine and Anna Wall and an extra special thanks to Noir, Hot Since 82 and Copyright for their impressively flexible 'the show must go on' attitude!
Finally a massive thank you to We Are FSTVL for putting on such an incredible show. Just make sure you give us a bigger, stronger tent next time, yeah?
Following the launch of our new brand identity earlier in the month, our new range of free merchandise giveaways was a big hit at the festival, with a huge demand for t-shirts, fans and stickers that ended up infiltrating the entire festival site. We're asking everyone to Tweet their pictures to @DefectedRecords this week and we will be adding the best ones to our online photo gallery. Our three favourite pics will also receive a copy of our Defected In The House Ibiza 2013 album.
It's You (Remixes) is out now – buy from Beatport
Defected In The House Ibiza 2013 is out now – buy from iTunes