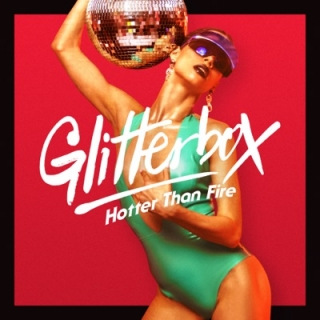 20/09/19
Melvo Baptiste
Glitterbox - Hotter Than Fire
Melvo Baptiste steps up to mix the latest Glitterbox compilation, 'Hotter Than Fire' featuring the upfront disco heat that has been setting off the dancefloor all summer at Glitterbox parties in New York, London and Ibiza. A strong contender for the hottest party on earth, Melvo has headlined Hï Ibiza for another record-breaking season this summer. 'Hotter Than Fire' channels the energy of a Glitterbox event, with this special compilation exploring the best authentic house and disco sounds. The release also features three continuous mixes from Melvo himself, making it the perfect soundtrack for all occasions.

Featuring highlights from the Glitterbox imprint such as The Shapeshifters' gloriously instrumented 'Life Is A Dancefloor', enchanting dancefloors since its release and featuring CHIC lead vocalist Kimberly Davis, as well as brand-new heat like JKriv's 'Yo Love'.

Transitioning through the decades, 'Hotter Than Fire' traces all the way from the 1978 soulful-disco cut 'Gotta Keep Trying' by Tenderness, Goldie Alexander's 1981 'Show You My Love' and the 1983 'Body Work' (Vocal Mix) by Hot Streak through to warm 90's sounds such as Masters At Work's Club Dub of CHIC's 'Chic Mystique' and Shay Jones 'When Love Calls' (E-Smoove's Late Night). Transitioning gradually into 2019, the compilation features upfront house and disco exclusively available on the compilation like Loods 'Love' and the Kormak remix of Low Steppa 'You're My Life'.

Demonstrating what Glitterbox does best, 'Hotter Than Fire' re-creates the atmosphere of the party, with an abundance of disco, house and soulful sounds that embody the hands-in-the-air, euphoric, confetti-filled moments that the events are loved for.
Listen to our
Latest Releases