WORDS: NICK GORDON BROWN
As we approach the end of the decade, we consider the biggest changes in dance music since the turn of the millennium... 
Social media
As the world stumbled bleary-eyed into the 21st century, relieved that the much-hyped millennium bug hadn't wiped everything from its over-sized PCs, a new concept was being trumpeted as the future of pretty much everything. The World Wide Web had initially been announced by its creator Tim Berners-Lee in 1991 with the simple words "the WWW project merges the techniques of information retrieval and hypertext to make an easy but powerful global information system." It is now hard to imagine a world without the internet, or its favourite child social media, who delights and troubles us in equal measure. The figures are staggering: 2.45 billion using Facebook, one billion of us on Instagram, and Twitter running third on a mere 330,000,000. LinkedIn, Snapchat and Pinterest users also number in the hundreds of millions. It has revolutionised all aspects of the music industry, not just by giving us the ability to first download and then stream our music (see below), but crucially in how it can be marketed and promoted. For a label, artist or DJ, having your own website is a brilliantly cost-effective way to showcase yourself to the world. If the website is the heart, social media forms the other vital organs. It is the most direct link to the consumer imaginable, where you both talk and get talked about. Mastery of it can be transformative, misuse can be fatal. For the fan, it places the world of music, both past and present, at our fingertips.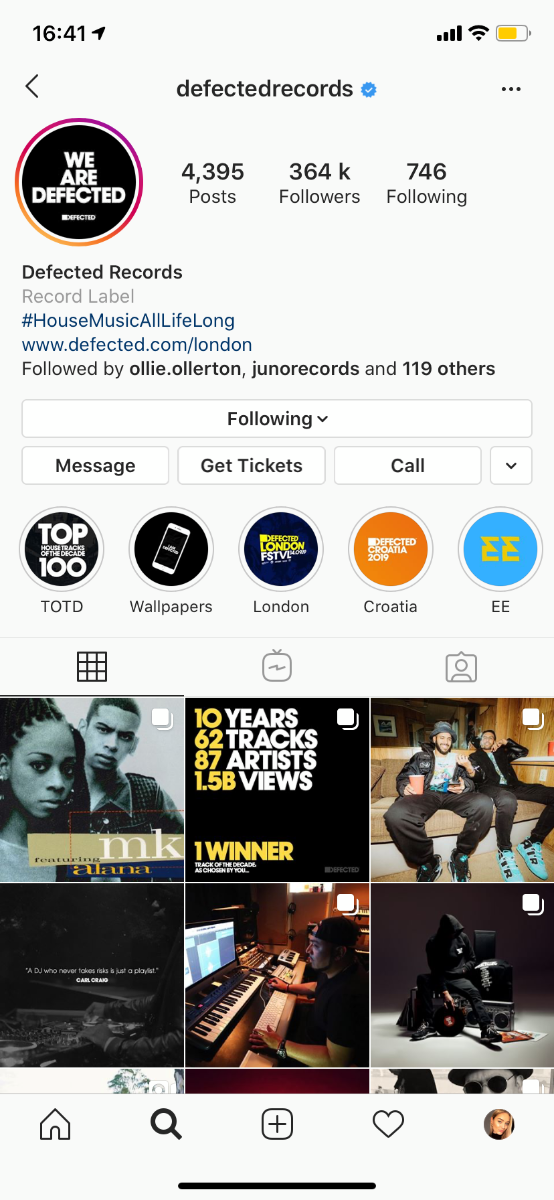 Downloading & streaming
First there was vinyl, housed in lovingly created artwork, played on your trusty turntable. Then came the cassette, your portable friend, designed for listening to music on the go, on your boombox or Walkman. Next up, the compact disc, declaring digital war on its analogue predecessors, and enabling the industry to encourage us to buy our collections all over again. Kerching. Then came Napster. Launched in 1999 and put out of business (in its original form) by a frightened music industry by 2001, artists were divided as to whether file sharing of music was downright theft or a valuable promotional tool. However, the genie was out of the bottle, and as a confused industry scratched its head, Apple saw its chance. The iTunes store was created to partner the i-Pod, and downloading went legal as files were purchased rather than shared. There was room in this brave new world for entrepreneurs and specialists, with the birth of Traxsource and Beatport opening its doors to digital DJs in 2004, quickly securing partnerships with dozens of forward-thinking labels. Such has been the technological pace of the 21st century, that barely had downloading become the norm when streaming came to the fore. Another new format, same old arguments about sound quality, artist renumeration, ownership and promotional value. Spotify still leads the way, Apple and Amazon hot on their heels. Tidal and QoBuz appeal to the sound purists; Deezer has many supporters; YouTube, of course, has the benefit of its unrivalled visual library. The consumer wins.
DJ gear
From record box to Rekordbox, it's been a turbulent couple of decades for DJs. For many years, vinyl was their stock in trade. There was no alternative, but the thrill of the chase, from record purchasing to practising at home to actual gig, was addictive. While CDs began to dominate the mainstream market, the dance scene's love affair with vinyl remained strong, and DJs in particular stayed loyal. It wasn't until the early '00s that DJs en masse made the switch, with a grudging acceptance that the CDJ alternative had come of age. Once that migration from analogue to digital had been secured, and with a new generation of tech savvy DJs on the rise, it became much easier for both software and hardware manufacturers to pitch their latest toys. The likes of Serato, Traktor and Rekordbox now compete for the DJ dollar, with multiple DJ controller choices also available.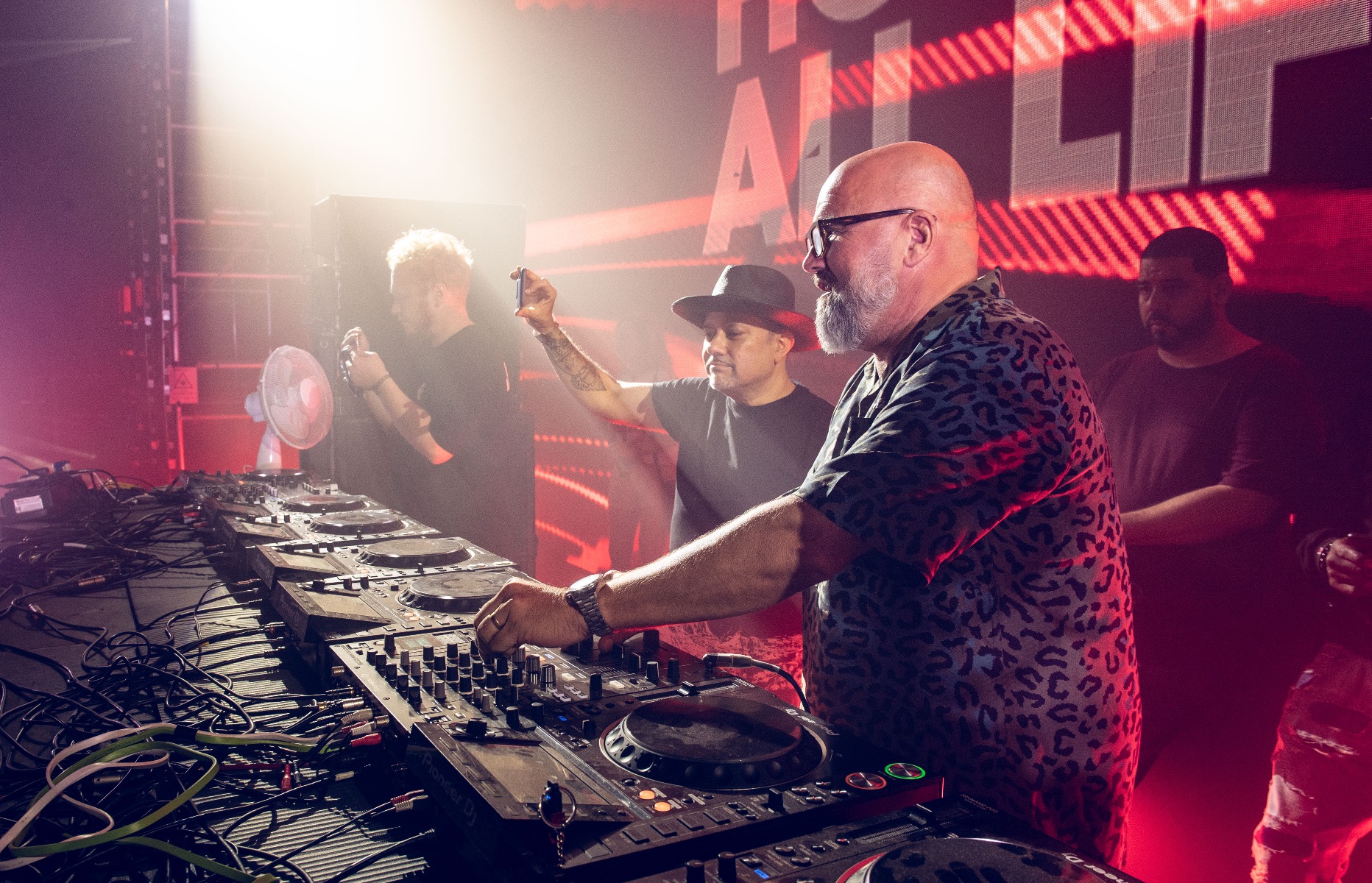 How we listen to music
"Listening to music will never be the same again."
This was one of the taglines with which Apple introduced the i-Pod in 2001. It could just as easily have come from a press release for wireless pioneers Bluetooth, whole house sound system specialists Sonos, or one of a dozen other technological innovations in a century in which we have constantly been offered new ways to listen to our music. We now use primarily smartphones (launched in the form we know and love by Apple's Steve Jobs in 2007) and on tablets (unveiled to the masses in 2010). Our headphones, be they Beats-style ear muffs (old school authenticity) or buds (for that designer invisible look) are now invariably wireless.  As the tech giants constantly battle to outdo each other, while trying to keep pace with new kids on the tech block, the consumer is again the winner.
Crate digging for the masses
Crate digging. The very words conjure up visions (and smells) of musty rooms, dishevelled record sleeves, and earnest musos on a never-ending mission. The origin of the term comes from the propensity of record stores with excess stock and limited time to file it / room to display it to stick crates of said stock under their main shelving. In these boxes, so legend had it, the DJ looking for that secret weapon track or the producer looking for that sample no one else had heard of (let alone owned) could strike gold. These shops and their crates still exist. However, there is now another means to the same end, it can be accessed by everyone – and inevitably, it is to be found online. First up, for those who still treasure vinyl, we have Discogs. Launched in 2000, originally as an electronic music database, it has become the ultimate online music marketplace (predominantly vinyl, but other formats are on offer amongst the millions of available titles). A quick click onto the site can soon become an addictive trip down a musical rabbit hole, as those pesky algorithms won't let you settle for just the one planned purchase, your eyes and ears instinctively drawn to the 'recommendations' list. The leading download and streaming websites operate the same principle – "Like that? Then try this". It's one of the oldest marketing tricks in the book, but when selling a commodity as precious as music, it is both welcome and rewarding.
Dance music sub-genres
In the beginning there was jack (jack, as we all know, had a groove, and from this groove came the grooves of all grooves). This was house music from Chicago. A very close cousin was techno, born 4 hours or so down the road in Detroit. Both had shared roots in disco and electronic music. Leaning more towards the disco end of the spectrum was a vocal-led variant emanating mostly from New York / New Jersey, known as garage music. It didn't take a giant leap of imagination to further join the historical dots to soul, funk and jazz; the contemporary genres of hip hop and electro were also aligned in many ways. So far, so relatively straightforward. Then somewhere along the line, things got a bit fuzzy. As genres evolved with frightening speed, musical gatekeepers such as record store staff, journalists and, of course, DJs, tried to find ways to articulate these shifts (some slight, some seismic). Welcome to the world of the sub-genre. Pop over to Beatport or Traxsource and try to fight your way through the jungle (variants on house alone in double figures) to find your personal musical nirvana.
EDM 
EDM. The abbreviation that causes consternation amongst dance music purists the world over. There is much to be cynical about, not least the fact that EDM effectively saw America, the birthplace of electronic dance music, trying to re-brand it for the mainstream market having sidelined it for so long. Confetti cannons, pyrotechnics, cake throwing, pre-planned sets, Paris Hilton, Las Vegas residencies – did we fight the acid house wars for this? However, arguably there is an upside. EDM is proving to be a gateway for many into the club scene, and the myriad delights to be found in the wider world of electronic music beyond the lowest common denominator headline version. The USA's music industry bible Billboard has just celebrated "the EDM decade" . The intro to the piece is typically tub-thumping ("It was loud. It was fresh. It was thrilling. It was ours"). However crucially, it does recognise the music's origins in Chicago, Detroit and New York, and that it had to travel the world to find mass acceptance before crossing back Stateside. As for their top 60 tunes, there are some pleasant surprises, with the likes of Peggy Gou, Green Velvet / Patrick Topping and CamelPhat & Elderbrook all featuring. In the upper echelons, while the likes of Avicii and Calvin Harris are predictably on show, 'Inspector Norse' by Todd Terje is number one. Alongside 'Cola' and 'It Makes You Forget', this is one of three tracks which also feature on our own decade Top 100.
Festivals
Festivals now dominate the music calendar like never before. Whatever you want out of your festival experience, it's odds on you can find it. Lose yourself in a wood or go for an inner-city vibe. Take in a one-day event, a weekender, or escape for a week. Pick a continent. Choose a musical menu as varied or genre-specific as you like. At the majority, dance DJs play a pivotal role, arguably no surprise given their shamanic qualities. The modern music festival started in the 1960s, but the 21st century version has its roots just as embedded in the rave scene of the 1980s/90s and the global carnival tradition. Find out more here.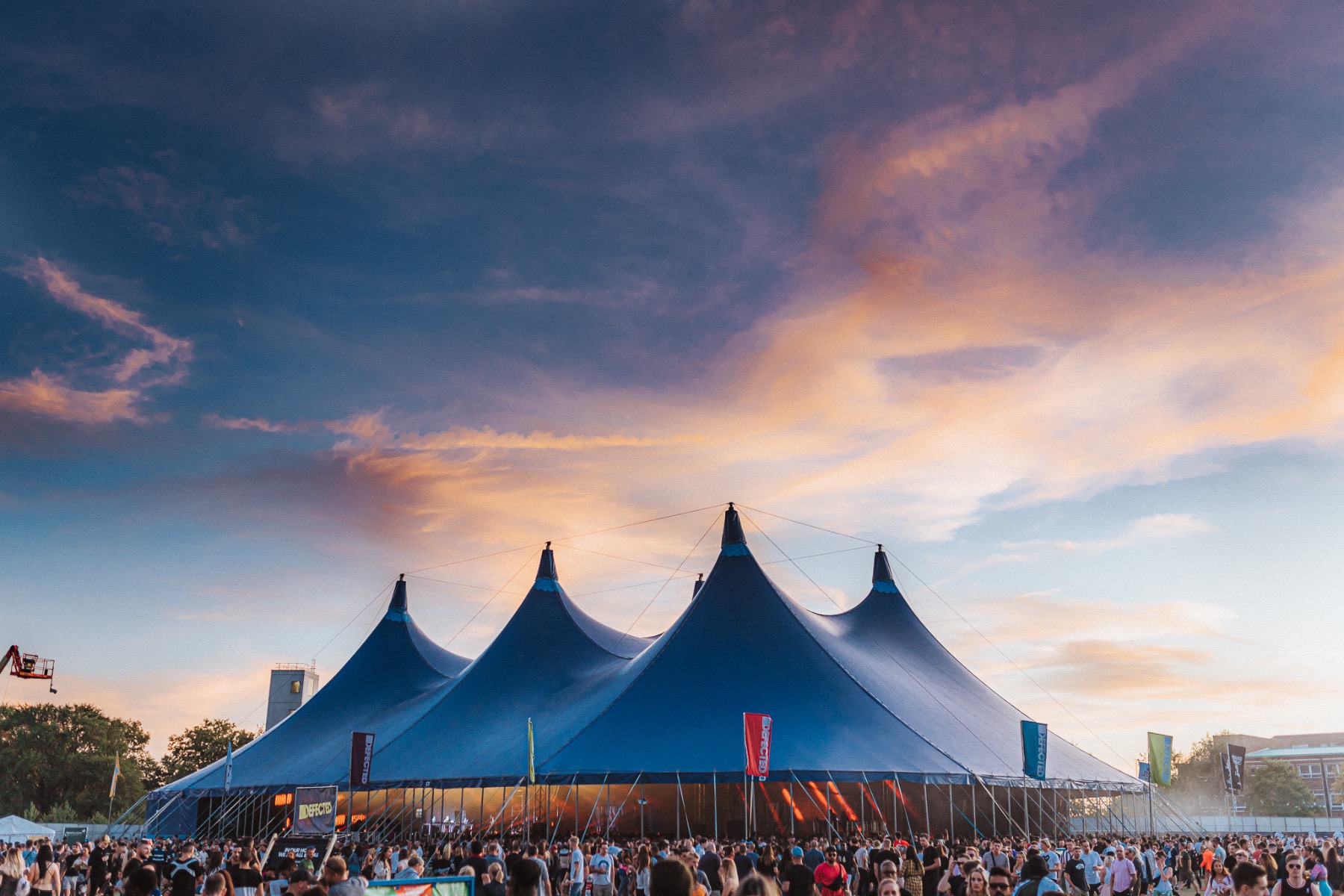 Destination clubbing…
Festivals are now but one option for the adventurous clubber who wants to break away from their hometown, however fleetingly. However, the clubbing weekender is no longer limited to the occasional jaunt to a city an hour or two up the motorway. The rapid growth in cheap airlines and the advent of Airbnb means a trip to foreign climes is a much more accessible option. Two nights of techno in Tblisi could be yours for not much more than a couple of nights out at home. Warehouse Project and Printworks in the UK are just two examples of venues that have fine-tuned 'destination club' reputations, with ravers travelling from around Europe to party and make a weekend of it.
Click here for tickets to Defected's New Year's Day party at Printworks. 
…& clubbing holidays
Why not go the whole hog and book a clubbing holiday? You no longer need to worry if the local tour operator's definition of 'clubbing hotspot' is going to be wide of the mark, as there are numerous bespoke options. As Defected fans know only too well, Croatia is arguably the destination du jour for boutique dance music festivals, but the choices are many and varied, from Cartagena to Copenhagen, Marrakech to Manchester, the selection has never been bigger or better.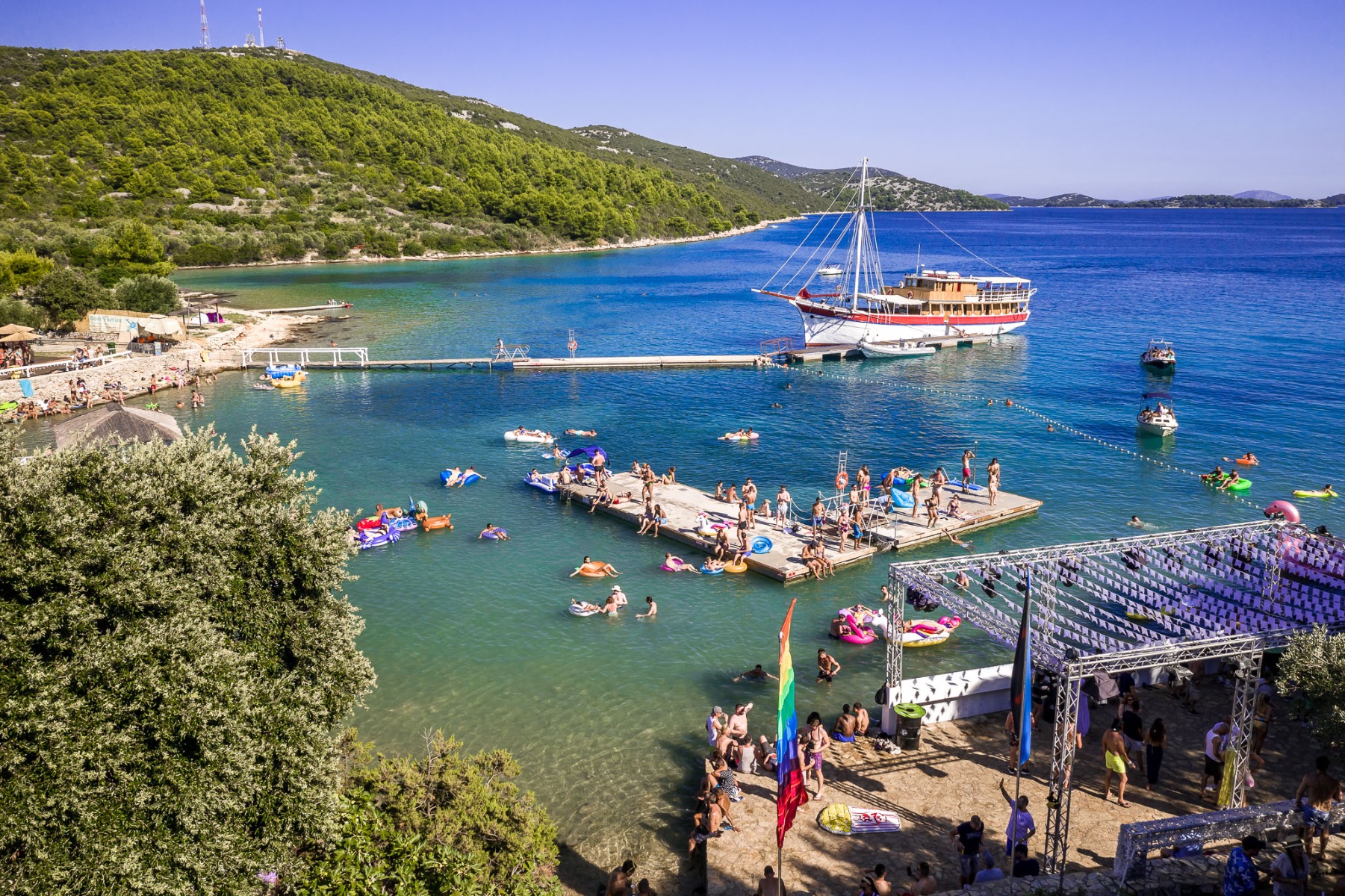 Glitterbox
Launching a brand new club night is always both a stressful and risky experience. Kickstarting it in the bear pit that is the summer season in Ibiza arguably rockets both the stress levels and the risk factor right off the scale. This is precisely what Simon Dunmore did in 2014. By Simon's own admission, the first few weeks were a bit rocky, but it didn't take long for word of mouth (still the most effective form of marketing, be it literal or via social media) to fill the club, and for Simon to see his vision become a reality. That vision was rooted in Ibiza's rich history of flamboyance and extravagance, key components in the island's storied clubbing history which he felt were being lost; and travelling the musical highway between disco and house, with a soundtrack provided by a perfectly balanced mix of DJ legends and the best emerging new talent. Above all, in these tumultuous times, Glitterbox celebrates diversity and self-expression, with the dancers as much of a focal point as the DJs, bringing unbridled flair, energy and individuality to the party. Initially, Glitterbox was strictly an Ibiza affair. It is now a worldwide party, and torch-bearer for the true spirit of club culture. This ain't no disco.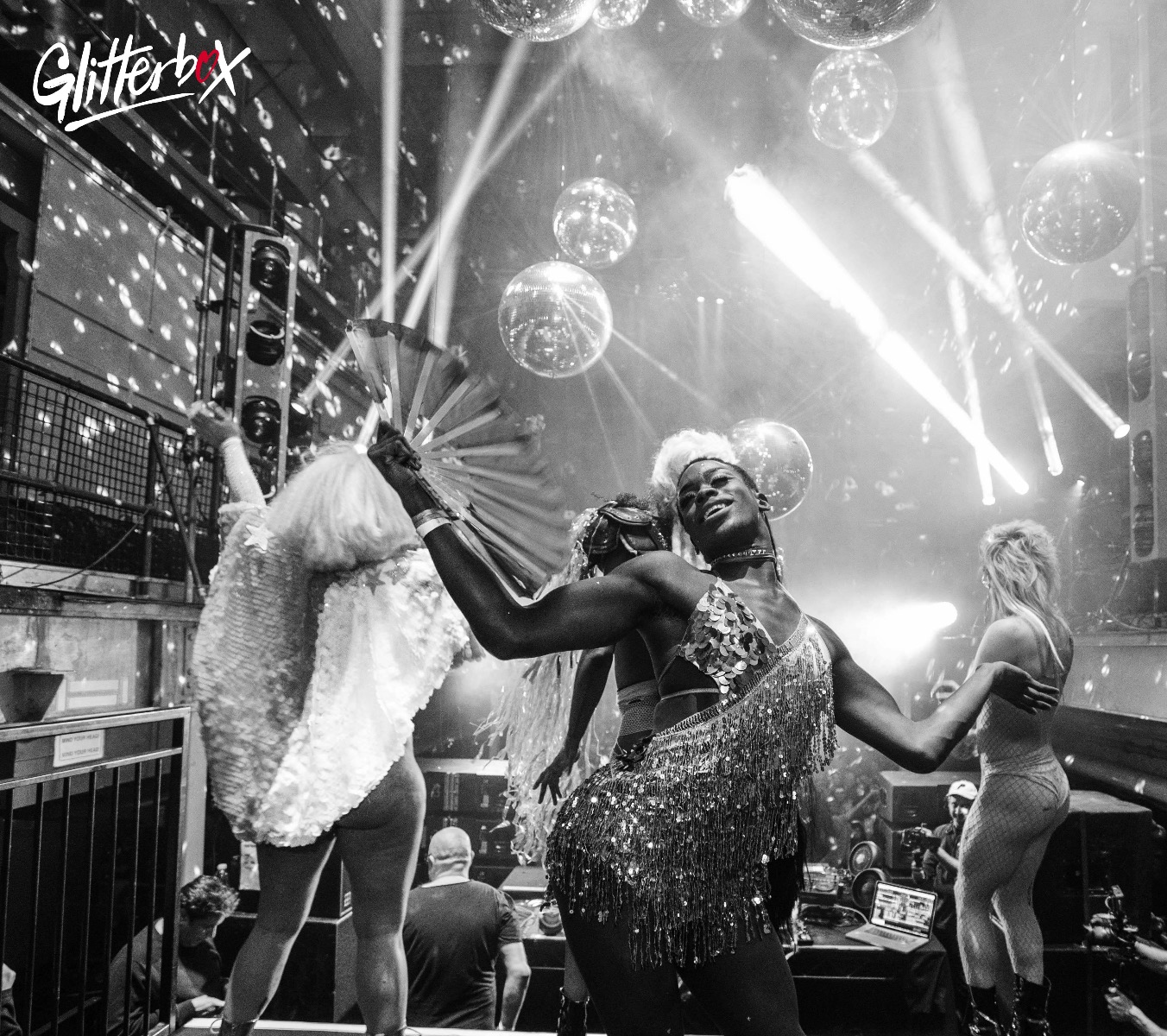 Club culture on TV
This century's explosion in the number of TV channels has coincided with club culture coming of age, meaning it has generated a history worthy of documentation; numerous outlets on which such programmes (both factual and fact-based fiction) can be broadcast; and people in positions of influence who have grown up with the scene and are ready and willing to commission and/or make them. There are the safe bet documentaries, that switch between grimy camcorder footage of mid-1980s Chicago and an array of talking heads, from the ubiquitous Paul Oakenfold to minor celebs who are partial to 4/4 beats and have a good agent. They are normally both entertaining and the cause of arguments about who did what where first (case study: the BBC's Can You Feel It – How Dance Music Conquered the World). Some take a more challenging approach, such as maverick director Jeremy Deller, who places dance music and rave culture at the heart of Everybody in the Place: an Incomplete History of Britain 1984-1992. It includes memorable scenes of '10s teenagers watching footage of white-gloved ravers and wondering aloud where their 'phones are. Notable fictional series rooted in club culture include FX's Pose, an acclaimed portrayal of dancers and models in New York's 1980s/90s Ballroom scene; Amazon's Beat, a slick drama based in Berlin's techno community; and The Get Down, an attempt by Netflix to document the early days of hip hop, which had a mixed reception despite boasting a team that included Baz Luhrmann and Grandmaster Flash.
DJs producing and producers DJing
It is now accepted wisdom within the electronic music world that producers routinely DJ, and DJs also produce, but this is very much a 21st century phenomenon. Granted, the two were never mutually exclusive, and there are of course many examples of those who have excelled in both disciplines for many years (be that Masters at Work, Frankie Knuckles, Andrew Weatherall or Jeff Mills). However, DJing and producing were long viewed as separate (albeit inextricably linked) artforms. With regards to those pioneers who opted to dedicate themselves to just one, it remains a moot point as to whether we would have been able to enjoy the fruits of their labour had they started out 20 years later. Technological advances may well have made the technical side of both producing and DJing easier to get to grips with, but there is no button you can press that instantly delivers a finely crafted track or an expertly curated DJ set. Hence, we have witnessed the horror of the ghost production, made to measure tracks designed to fit a DJ's sets like a glove, and which are then passed off as their own work. Fortunately, these are countered by artists for whom true originality remains their goal; and plenty of new breed DJs already well versed in the art of crate digging and going the extra mile.