It is one of Ibiza's most iconic nocturnal landmarks and yet Amnesia – situated close to the village of San Rafael on the well-travelled highway between San Antonio and Ibiza Town – is steeped in the kind of history that stretches back far beyond the birth and boom of contemporary dance music. As the club celebrates 25 years of its most recent incarnation, Defected's Ben Lovett looks at the story behind the legendary venue.
We should probably start with the Planells family who built the house where Amnesia now resides at the end of the 18th century. A stone mill was added and the land was farmed intensively across five generations of Planells. But Ibiza's purpose would eventually change.
Come the mid-20th century, Ibiza was attracting its first tourists. Socialites, and conversely hippies, from all over the world were starting to discover the White Isle's natural, paradisal charms, and in turn re-aligning its primary status to that of holiday destination. Against this changing backdrop, the Planells upped rural sticks and relocated to a flat 'in town'. Their 'finca' (country house) passed to Maria Fuencisla Martinez de Campos y Munoz, an aristocratic widow, and Amnesia's earliest roots were established.
As Ibiza enjoyed a level of social free rein well above that in mainland Spain, so Senorita Munoz' finca became major meeting point for the island's visiting idealists, counter-culturists and hedonistic freewheelers. The grounds of the house entertained live bands, hippie art exhibitions, dancing till dawn and habitual experimentation with drugs. They were heady, revelatory times. But much more was to come.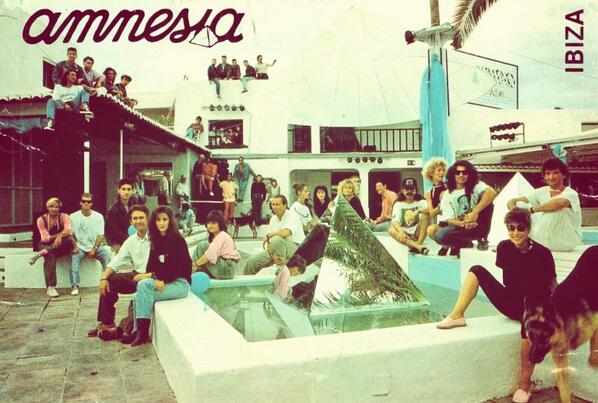 Munoz' son, Madrid-based philosopher and essayist Antonio Escohotado, took over her estate in 1976. His relaxed childhood in Brazil many years before had contrasted strongly with the severe and repressive regime of Franco in Spain where he subsequently grew up. He moved to Ibiza in 1974, keen to begin a new life based on simple, sustainable living, strong social community and mind-expanding drug experimentation. Subsequently, his mother's estate became a perfect opportunity to extend his counter-cultural thinking. Escohotado transformed the property into a bona fide discotheque – a place more emphatically splicing bold social thinking and inspirational music than ever before. The club launched as The Workshop of Forgetfulness, Escohotado emphasising that clientele could visit and leave their problems at the door. Of course, the following day he realised that the Greek work 'amnesia' said it all so much better....
Today, Escohotado is regarded as a leading light in terms of Ibiza's democratic rise as cultural idyll and yet his ownership of Amnesia would last just two years – reportedly, he wasn't prepared to maintain the level of work required to keep the venue afloat each year. Initially, Madrid manufacturer Gines Sanchez took over. The club mixed sparkling summer seasons with sudden, disruptive closures, but throughout maintained its position despite fierce, emergent competition from other discotheques such as Ku (now Privilege), Pacha, Glory's and Lola's (the latter two no longer exist). At the start of the Eighties, young Basque innovator Prontxio Izaguirre was leading the line and, impressively, strengthened Amnesia's footing through innovation of musical manifesto, sound system and layout.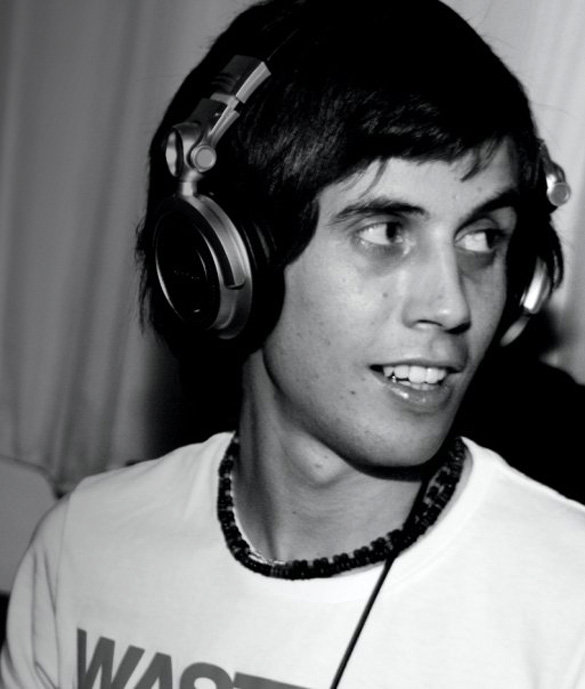 Upon Izaguirre's arrival Amnesia's playlist broadened considerably. Resident DJs including Huggy MacPherson and later Alfredo Fiorito ensured a meaningful transition during sets between rock, pop, soul, hip-hop and proto-house - David Bowie. Led Zeppelin, Madonna, Prince and Larry Levan were all par for the course. Amnesia, itself, upgraded from makeshift egg-carton soundproofing to professional, powerful soundsystem and improved its open-air offering for the most authentic of Balearic experiences.
Cue another significant change. In 1983, Izaguirre decided to leave for Thailand and handed the keys to Fiorito plainly telling him, Fiorito would later recount, "I was in charge." Fiorito, a music journalist and promoter, had left homeland Argentina during the military dictatorship of the late Seventies relocating to Paris, then Madrid. During his time in the latter city, he opted to visit a friend in Ibiza and never returned. At first, Fiorito made candles, designed clothes and tended Ibiza Town bar Be Bop to earn a living but Amnesia was calling. His experiments on Be Bop's own turntables had been heard. Transferring to Amnesia, he would become once of modern dance music's greatest pioneers – DJ Alfredo.
Alfredo became the club's sole DJ. Amnesia opened at 3am and went through to midday seven days of the week, its owner's violently eclectic, wholly soulful mix of tracks ensuring a massively expanded, international following including four particularly pivotal friends from the UK – Paul Oakenfold, Nicky Holloway, Johnny Walker and Danny Rampling. The quartet, already established DJs and promoters themselves, first discovered Amnesia in 1987 and were quite literally blown away.
Rampling told the Guardian in 2007: "Amnesia was a complete revelation. Alfredo, as a DJ, blended texture and music in a way I would compare to a Miro painting. For me, he was the Larry Levan of Europe. Interestingly, Alfredo was connected to an American who was part of the Paradise Garage group, who used to supply him records. Dancing in the open air, surrounded by an incredible mix of sexy people was mind-blowing."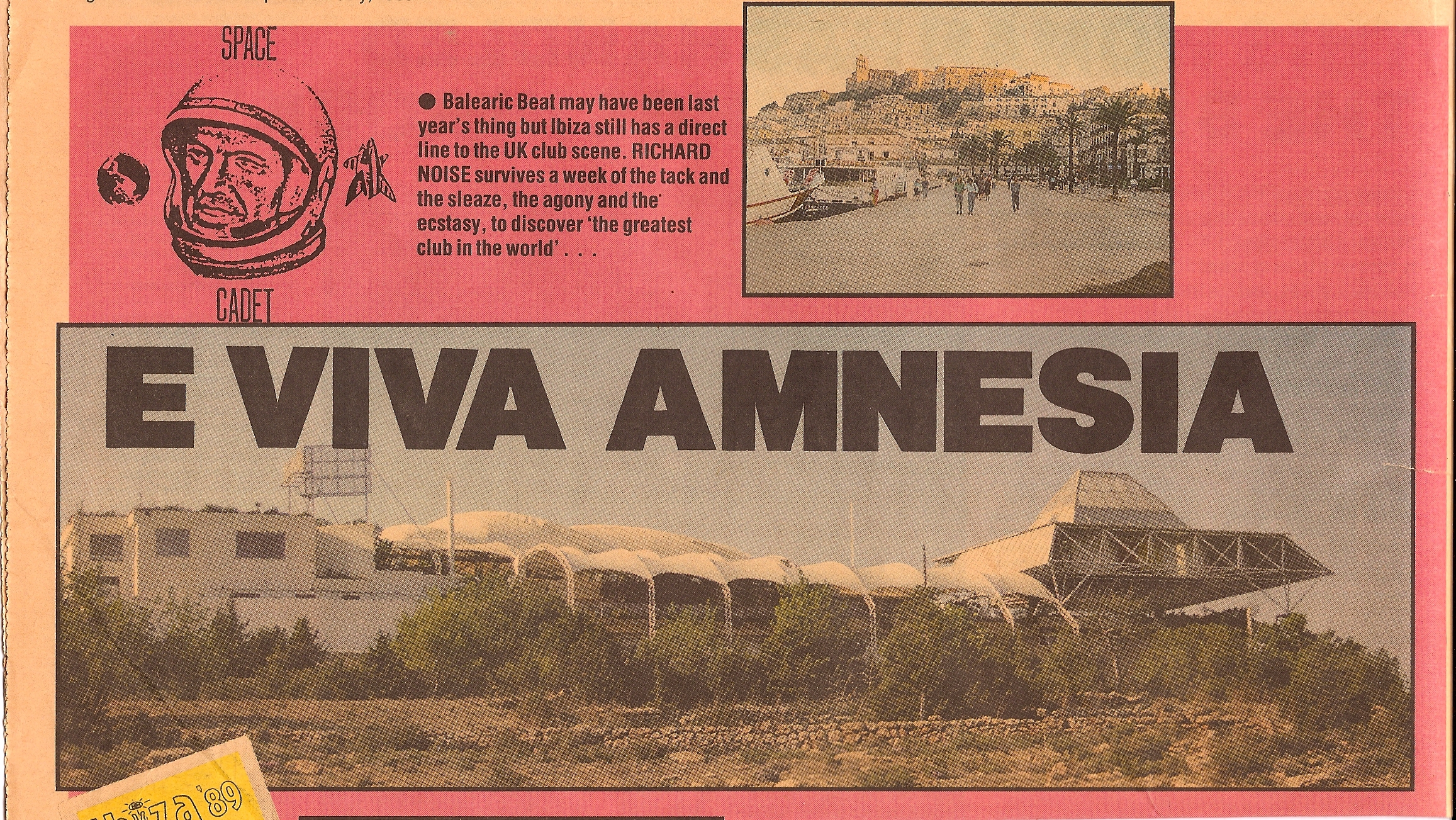 Oakenfold added: "In England at that time, clubs only played one type of music, and London was full of attitude. But at Amnesia you had 7,000 people dancing to Cyndi Lauper. Total freedom." By now, Alfredo was also spinning Joao Gilberto, Talking Heads, Kate Bush, Bob Marley, Art Of Noise and early Trax. Listened to under the influence of ecstasy the Amnesia soundtrack, according to Holloway, changed the game: "After you necked a pill you would suddenly feel this euphoric wave go through you, like shooom! – hence the name of Danny's club...." Indeed. Inspired by their Ibiza adventure, Holloway and co. would return home and change the landscape of the British music scene forever – clubs like Shoom (Rampling), Spectrum (Oakenfold) and The Trip (Holloway) were just the beginning.
Alfredo was invited to play in the UK but continued to revolutionize in Ibiza. By now, Amnesia had seven bars (half of them rented out), installation art, cushioned chill-out areas and VIP guests including George Michael and Grace Jones. It was a super-club before its time. And of its time. In 1991, the beginning of a decade heralding dance music's global fame, the venue re-opened under the direction of Martin Ferrer's MFC Management company (Alfredo having departed) and amplified its reach yet again. Amnesia now boasted 16 bars and, during the peak summer months, 200 employees where previously 30 had sufficed – there were waiters, dancers, bouncers, managers, pen-pushers and promoters...a new model army of dance dedicates. More importantly, there were thousands and thousands of revellers for whom Amnesia perfectly encapsulated the Ibiza spirit; the spirit of adventure and inspiration away from gloomy day jobs and humdrum domestic routines back home.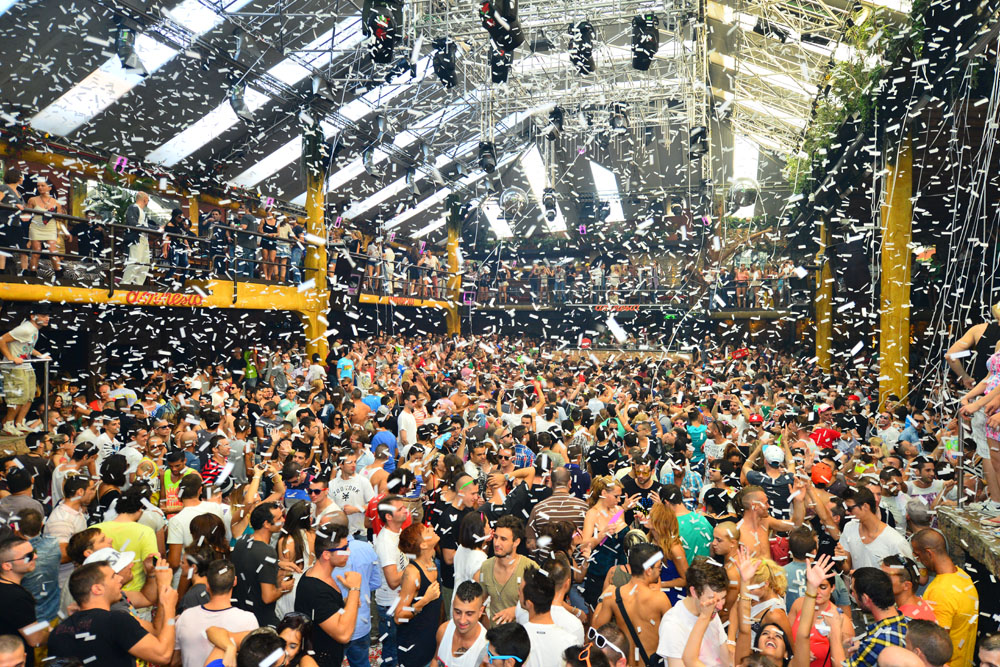 The Amnesia of the mid-Nineties was nitro-boosted by 'king of clubs' Ezna Sands, an influential UK promoter responsible for driving a number of peers and record labels to the club – and Ibiza more generally – including Cream founder Joseph Mullen, who would become the club's overall owner. Cream's early nights at Amnesia generated hefty buzz, powered by mega prog-house and trance talent such as Sasha and Paul Van Dyk. Other events from Bugged Out and BBC Radio 1, as well as the cult Espuma foam party, dovetailed perfectly. With its high ceilings, towering DJ booth and industrial smoke machines, Amnesia delivered epic Balearic atmosphere like few other places. Adding an effective, yet thoughtfully devised merchandising and magazine operation, it also delivered authentic brand. Unsurprisingly the venue – the brand - won multiple industry accolades, including back-to-back International Dance Music Awards for Best Global Club between 1996 and 1999.
In 2005, Mullen sold Amnesia over to Cream for £2.8m, retiring from the music industry on personal grounds. The Cream brand itself remains an institutional slice of Amnesia's seasonal summer action, weekly Cream parties helmed by the likes of DJ Tiesto, Pete Tong, Steve Angello, Swedish House Mafia and, naturally, Paul Oakenfold now the stuff of big-room' legend. Elsewhere, residencies from Roger Sanchez (Release Yourself – house), Marco Carola (Music On – techno), La Troya Asesina (flamboyant drag), Sven Vath (his mighty Cocoon imprint) and even MTV (mainstream, celebrity-flecked pop) have maintained Amnesia's rich heritage of versatility and, in the face of increasingly divergent scenes on the island, secured its progression.
So what next in 2015? Well, Amnesia's latest programme is another clear reflection of its strength in depth, with something on everything single night of the week. We'll start with Wednesdays and a brand new residency for renowned global promoters HYTE. Underground house and techno is very much the game, forthcoming guests to include Loco Dice, Chris Liebing, Bicep, DJ Koze and Kenny 'Dope' Gonzalez. The closing party takes place 30 September. Thursdays (11 June to 17 September) welcome back Cream, celebrating 21 years on the island (19 of them at Amnesia) with the highfalutin likes of Above & Beyond, Eric Prydz and Paul Van Dyk – all exclusive residents. And Fridays (to 25 September) see the return of Italian techno staple Marco Carola and his juggernaut Music On party. The opening bash was actually last week but there's plenty still to come from Carola, and guests such as Stacey Pullen, Carl Cox and Miss Kittin.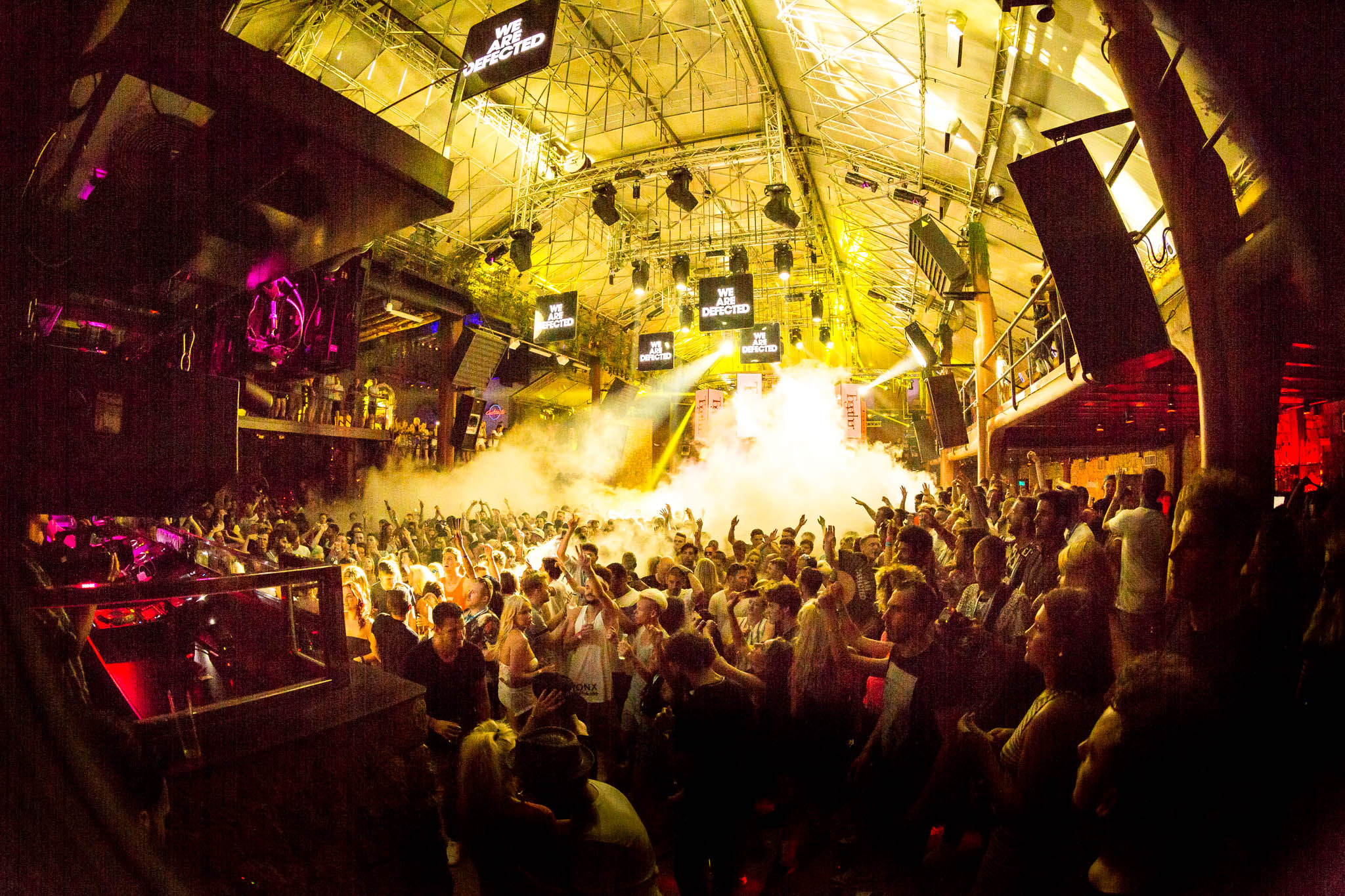 As far as weekends go, Saturday (13 June to 26 September) belongs to both happy-house extravaganza Espuma and celeb heiress Paris Hilton's Foam & Diamonds shindig (not to mention extroverts Matinee on the Terrace) – the dial turned fully towards EDM. On Sundays (14 June to 20 September), Brasilio de Oliveira's long-established La Troya showcase beguiles – as ever, a pure Ibiza encounter built imaginatively upon theatre and spectacle, as well as a strident house soundtrack (and backed on the Terrace by more EDM craziness, this time courtesy of Dimitri Vegas and Like Mike). Many cite La Troya as Europe's biggest gay club night.
And so on to Mondays (15 June to 28 September) with Cocoon. Vath's reputable underground label has shaken the very foundations of Amnesia for 16 impregnable years now, dropping the finest selections of house and techno. In 2015, Vath is joined by the likes of Ricardo Villalobos (presenting six special sets from the Terrace), Richie Hawtin and Adam Beyer. There's an exciting debut for Solomun whilst Eats Everything, Ida Engberg, Mathias Kaden and Subb-an also feature. Awesome....
Finally comes Tuesdays (16 June to 22 September) and Together – another returning residency but with the welcome addition of Defected In The House to the Terrace. The clue is in the name. Together further reinforces the Amnesia tradition of evolution in variety, an unmissable 16-date residency cut with the broadest possible array of electronic dance talent all brought to one, highly significant White Isle space. Main room revellers can expect to hear drum & bass, dubstep and edgy EDM across the summer via Chase & Status, Rudimental, Netsky, Pendulum and Skrillex, whilst Terrace seekers lap up quality house groove via Defected performers (old and new) including MK, Julio Bashmore, Shadow Child, Groove Armada, Kevin Saunderson and Oliver Dollar. There are high expectations for Together this summer.
Amnesia is and always was the purest of Ibiza experiences. That it continues to operate beyond boundaries and the usual constraints of the Balearic club industry is testament to its ongoing vision and determination. Ironically, Amnesia can never be forgotten....
Words: Ben Lovett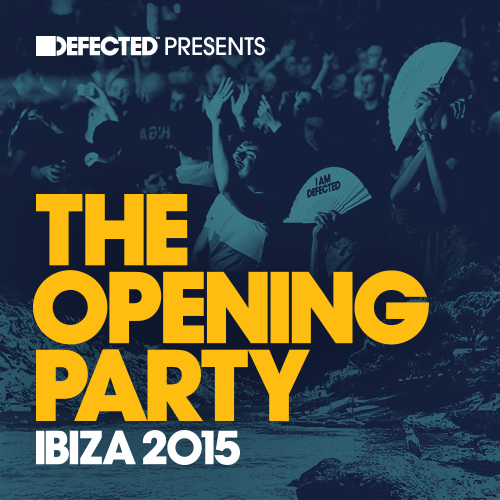 Defected In The House hosts The Terrace at Amnesia Ibiza every Tuesday throughout the season – click for full line-ups and tickets
Defected presents The Opening Party 2015 is out now (digital) on Defected Records - order from iTunes
For more on Amnesia, head to www.amnesia.es/en/