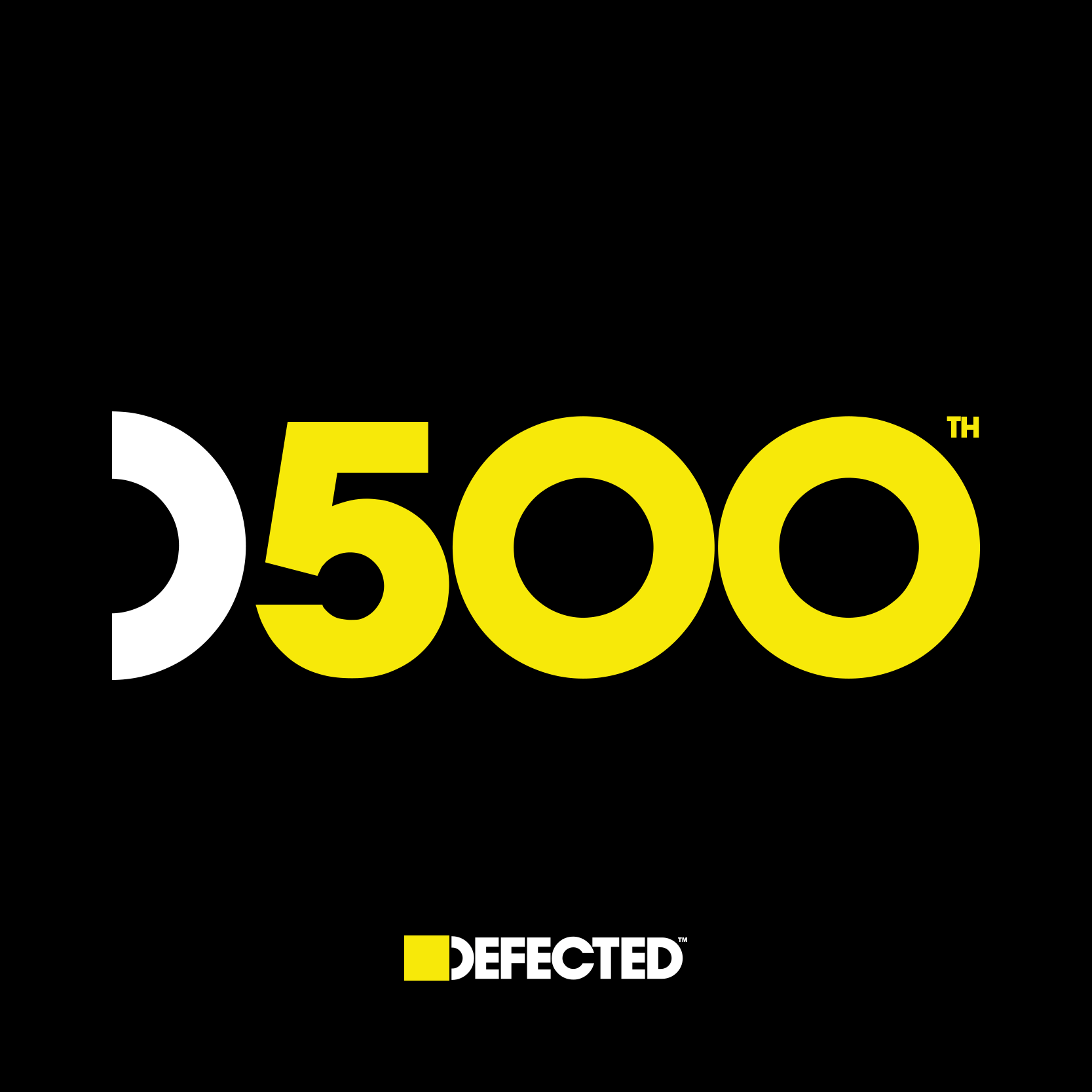 Over the past 17 years Defected has reached several milestones that not many independent labels get to achieve. We've accomplished #1 albums, global hit records and in 2014 we celebrated 15 years in the business.
So it is that in the same year that Defected successfully launched our very own landmark festival in Croatia, we also mark the label's 500th release. In honour of all the incredible music that we have proudly released so far and the amazing records that are yet to come, we have some really special celebrations planned.
The 500th release itself is a track that we are excited to reveal very soon, from an artist who has been close within the Defected family for a long time and provided some of the best club moments at our parties over the years.
And of course we are also throwing two almighty parties…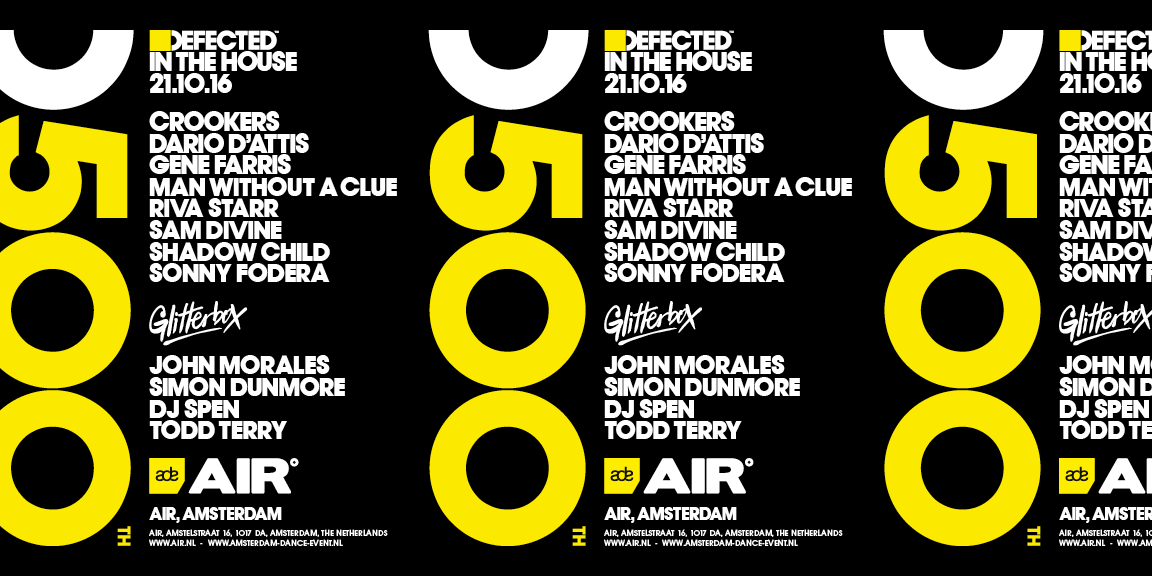 We've taken our annual party at ADE to the next level as part of our 500th release celebrations this year. On October 21 at Air the Defected crew descends on Amsterdam's huge dance music event, bringing 12 artists that represent the present and future of the label.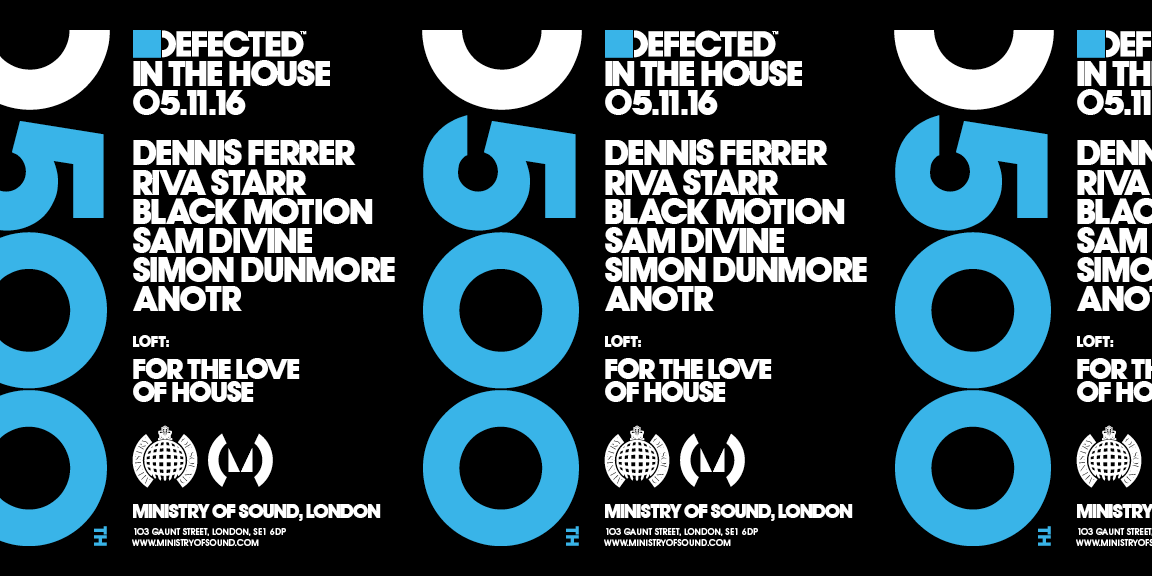 On November 5 Defected celebrates its 500th release at our London home, the Ministry Of Sound. At Ministry will be an all-star line-up, including the artist responsible for producing our seminal 500th record (to be revealed soon) along with the cream of the Defected crop.
We can't wait to celebrate this momentous occasion with all of our fans, DJs and supporters.
Tickets for Defected In The House 500 at Air, Amsterdam October 21 HERE.
Tickets for Defected In The House 500 at Ministry Of Sound, London November 5 HERE.