Defected Records are pleased to announce the sponsorship of Dulwich Hamlet's playing kits and main stand for the team's 2022/23 season.
Our ongoing partnership with Dulwich Hamlet FC dates back to 2017 - when we first sponsored the back of the women's kits, followed by the men's in 2018. We are back this season to develop an even stronger presence, and we're pleased to increase our support for the club and its roster of talented players.
Launched today, both away and home playing shirts are available to purchase exclusively via the DStore in adult, kid and infant sizes.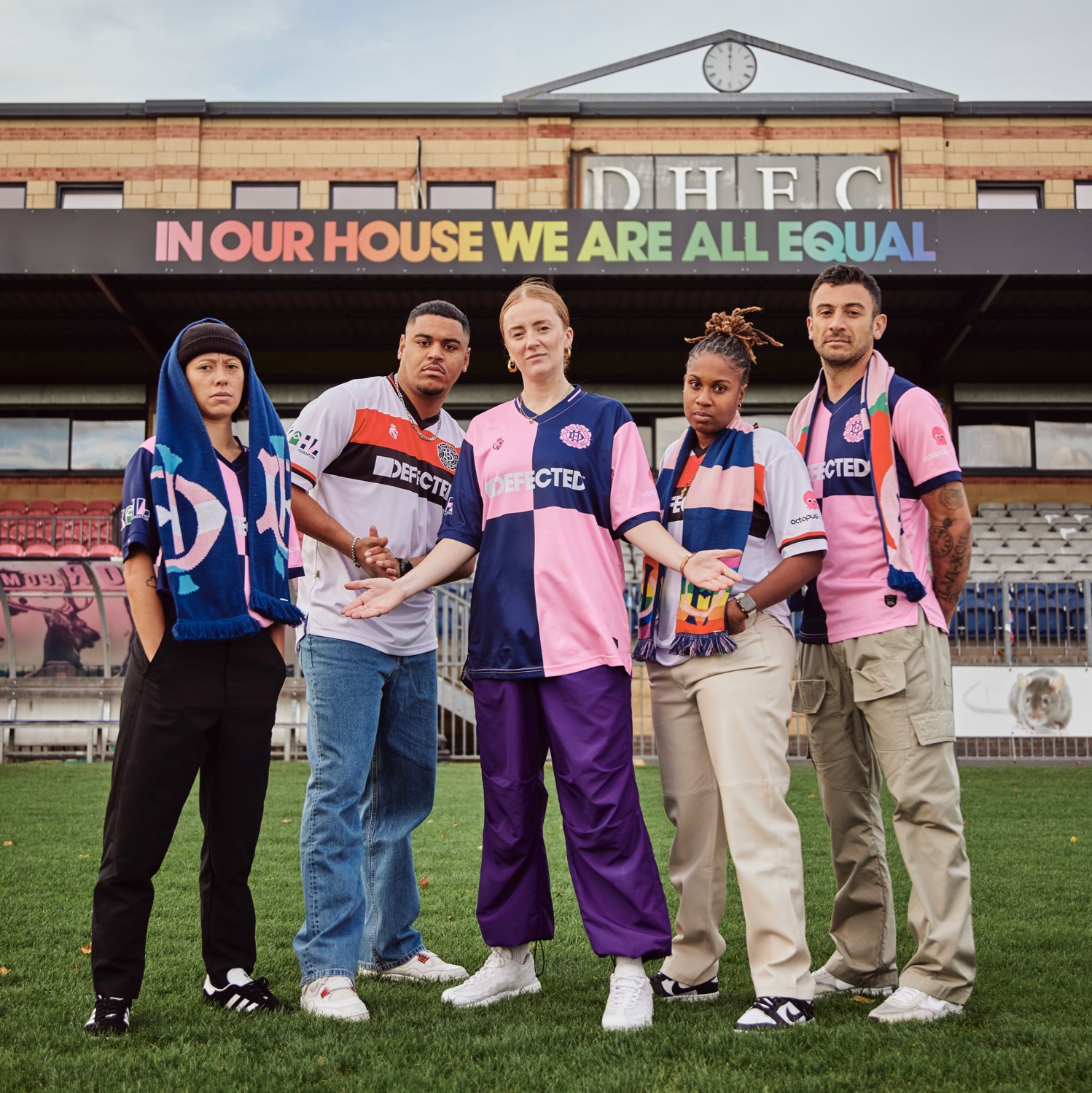 We are now also sponsoring the club's main stand with the label's inclusive slogan 'In Our House We Are All Equal' displayed in its signature rainbow font. More than just a mantra, the unmistakable tag line represents the label's commitment to championing equality and bringing together unique differences beyond the dancefloor.
"Our partnership with Dulwich Hamlets is a natural fit for us, with the intrinsic link between music and sport being such a vital part of our everyday culture. The partnership is a true statement of our ongoing mission to support incredible talent and champion the next generation of football stars." says Defected CEO Wez Saunders.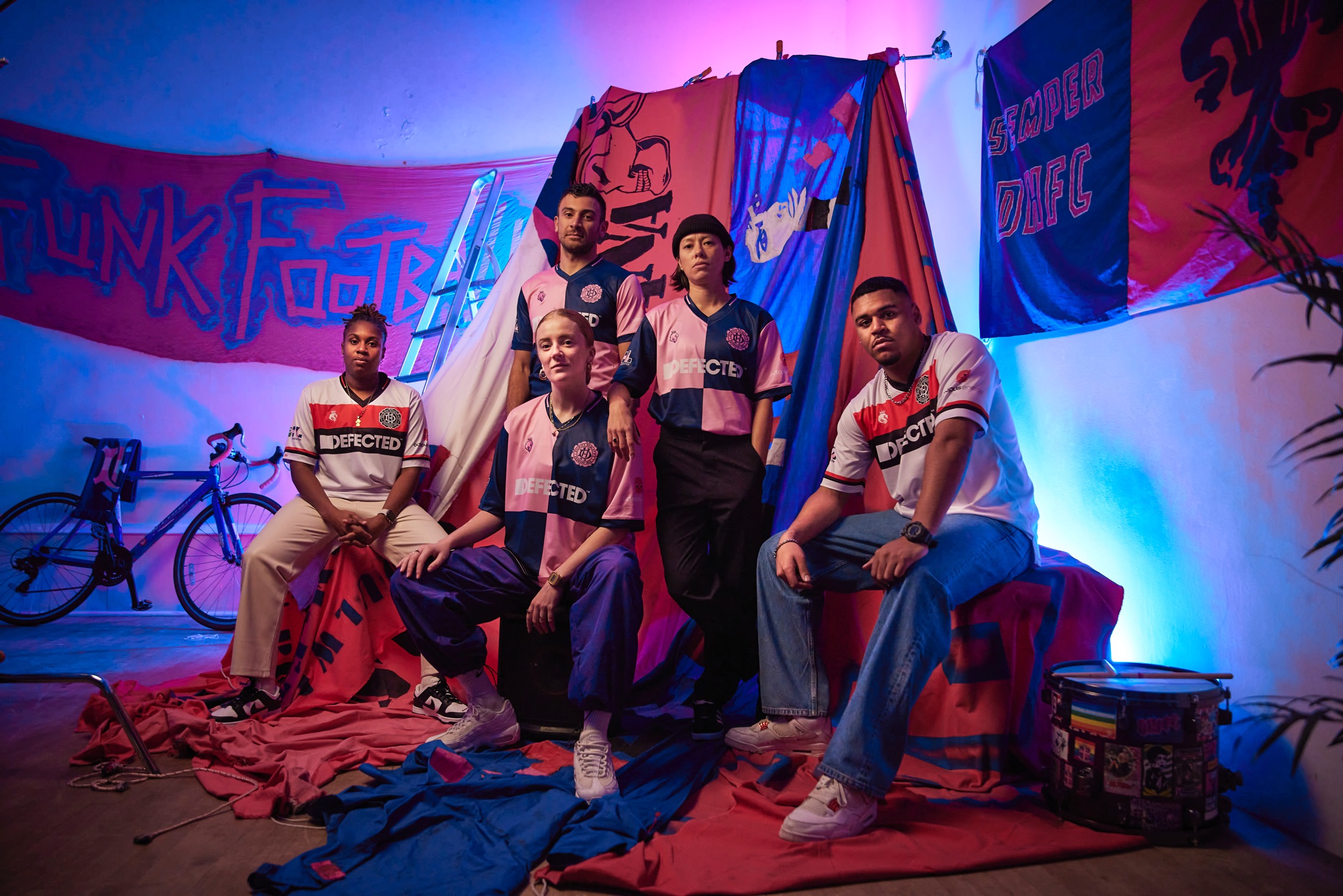 Representing the Dulwich Hamlet women's team is DJ, long-time friend of Defected and football star Lucy Monkman (Monki), whose love for the game was realised at the young age of six:
"On the dance floor and the pitch, there are a lot of similarities. People might think they're worlds apart but they're not. It's the moments where you feel perfectly in tune with your teammates, the crowd, fans, and fellow ravers that are special. These spaces have provided me with a community, escapism and more importantly somewhere to express myself." says Monki.
Read more on our sponsorship here and for upcoming games, check out the team's calendar.