We can now reveal the full programme for Defected Croatia 2019, featuring a new Terrace stage showcasing emerging talent, an extended boat party schedule and the return of the daily Wellbeing sessions. The festival will run for its fourth year from Thursday 8th to Tuesday 13th August 2019 at The Garden Resort, Tisno.
If you haven't already booked, be warned that tickets for Defected Croatia 2019 have sold quicker than ever and are likely to sell out within weeks. Due to popular demand the boat parties have been increased from 12 to 18 in total across the week. Boat party tickets went on sale to ticket holders last week and are close to selling out too. Remember, boat party tickets are not included in your festival pass. You must have either a full festival or day ticket for the same day as your boat party, or you won't have access to the site. Click HERE for boat tickets. 
Check the programme below for full stage, boat and after-party breakdowns…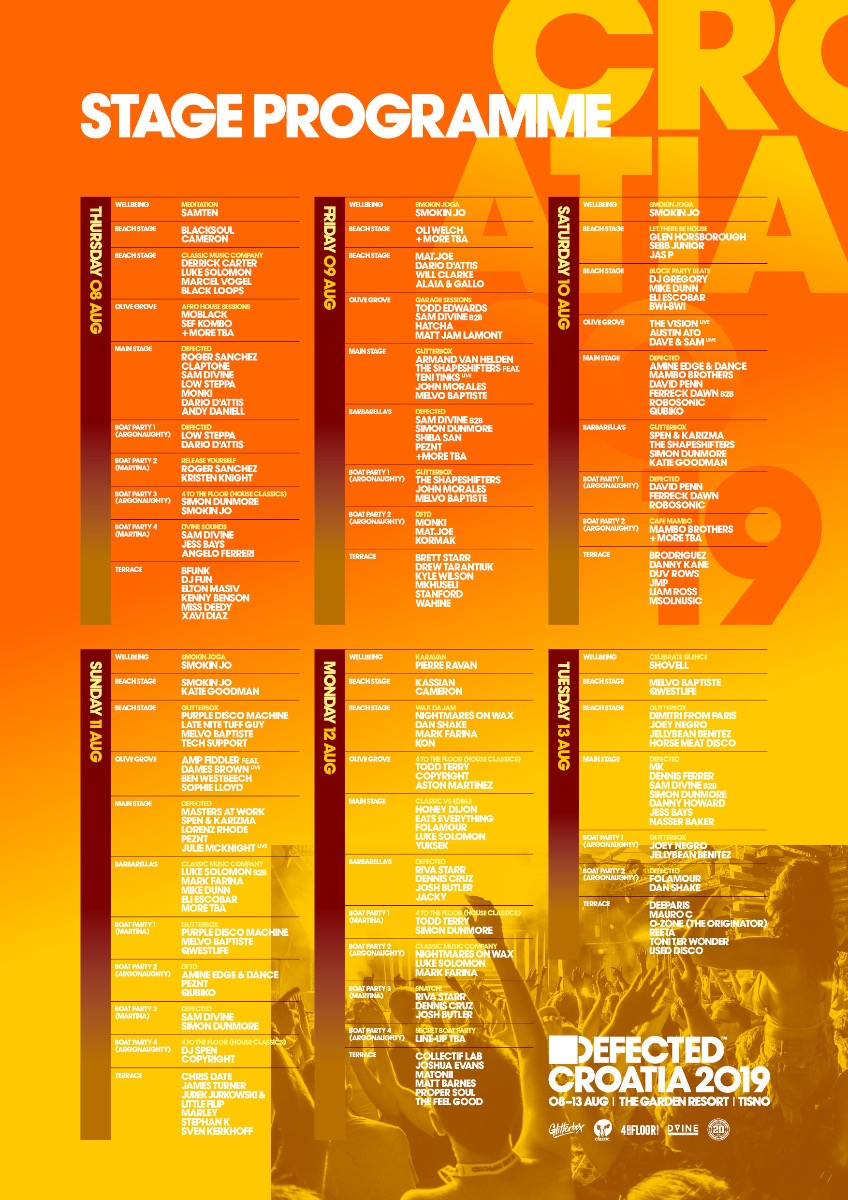 In total, over 90 world-class DJs and live acts will perform over the six-day festival – serious bang-for-your-buck stuff.
This year we're really pleased to introduce a brand new 'community' stage populated throughout each day with emerging DJ talent, personally selected by Defected's Managing Director Wez Saunders and the A&R team. Part of an initiative to find and nurture new DJs, in early 2019 ticketholders received an invite to submit mixes for a competition to win a spot at the festival. With so many outstanding entries sent in, a whole new DJing space was devised, to host over 30 of the best entrants. Close to The Garden resort's restaurant, the Terrace will have a mellow daytime vibe providing a soundtrack for your more relaxed festival moments.
Wez said: "For this year's DJ competition we decided to give our community the chance to play at the festival. We received 329 submissions and the quality was very high. We whittled the submissions down to 31 and really struggled to pick a single winner. We spoke internally, followed by conversations with The Garden Resort team to assess our options. As a result we decided to open up a new, exclusive Terrace stage populated exclusively by our community (with perhaps a surprise guest here and there). I'd personally like to say a big congratulations to all winners, and a big 'thank you' to everyone that entered. All mixes were amazing. We look forward to seeing you all this August!"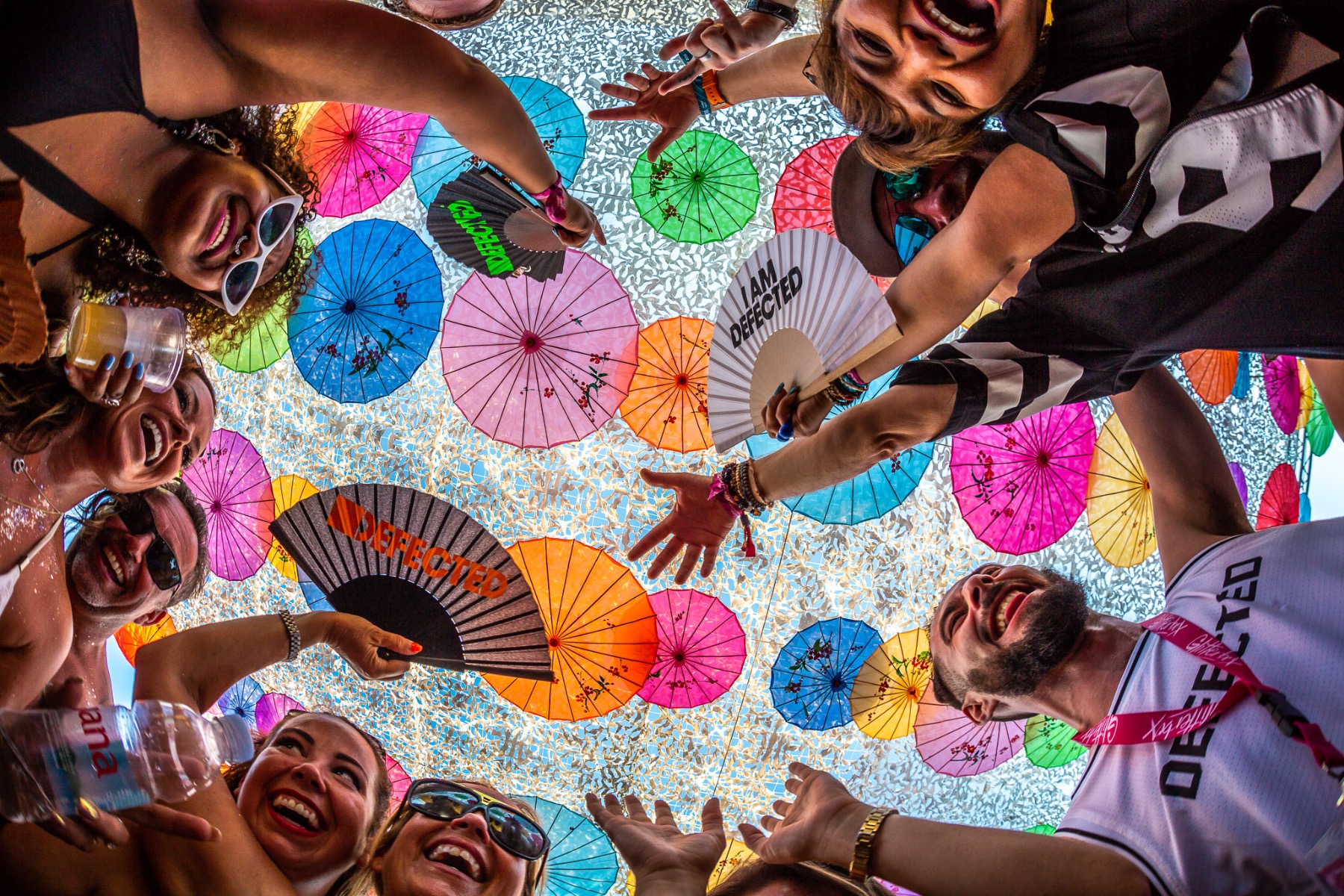 Defected Croatia's Wellbeing programme will return this August with sessions every morning. The sessions will include meditation with the makers of the Samten app, yoga with Smokin Jo, the Karavan spiritual journey with Pierre Ravan and Shovell celebrating the power of silence. Offering a moment of rebalance after days and nights of partying, the Wellbeing programme is becoming a key part of our festival's identity, balancing the infectious energy of house music with the chance to truly relax and providing a holiday experience on the stunning shores of the Adriatic.
TICKETS & ACCOMMODATION
Final Release Full Festival Day & Night tickets are available at £229+BF, with day tickets at £49+BF. Group tickets and a deposit scheme are also available, see the Defected Croatia website for all details: defected.com/croatia.
On site accommodation is sold out but there is still a chance to grab on site camping, more info and booking via The Garden Resort website. Alternatively, Tisno is a short walk from the festival with plenty of affordable apartments and hotels. Off site accommodation is booked via Love Music Travel.