Our independent music publisher, Defected Music, is proud to be celebrating major wins at this year's 65th Annual GRAMMY Awards. For their contributions to Beyonce's chart-topping studio album Renaissance, Classic Music Company co-founder Luke Solomon alongside long-time collaborators and producers Honey Dijon, Dave Giles II and Chris Penny (CPEN) all received their accolades last week when the album won the category for Best Dance/Electronic Album. Credited on album favourites 'Alien Superstar' and 'Cozy', the win marked Beyoncé's 32nd win, making history as the most awarded GRAMMY artist of all time. Described as 'not just a pop star's immaculate dance record, but a rich celebration of club music and its sweaty, emancipatory spirit,' by Pitchfork, the collaboration-filled release included contributions from legendary artists including CHIC's Nile Rodgers, Grace Jones and Pharrell Williams.
"It's taken a few days for me to process being a part of Beyoncé's GRAMMY award-winning album. I couldn't have done it without my brothers Luke Solomon and Chris Penny. It's been such a blessing to share our lived experiences in music and club culture with Beyoncé and the rest of the world. I am truly honoured and humbled." – Honey Dijon
"Never in my wildest dreams did I imagine that this far into my career I would have the opportunity to be involved in a landmark album made by such an incredible artist. Being able to take our version of house music to a wider audience has always been a dream of mine and now I get to do it with two of my dearest friends." - Luke Solomon
"What a great moment for all the writers and producers involved in this truly remarkable album. To see house music get the recognition is very special. There are features from legends that I grew up on and whose samples helped shape the songs Luke, Honey and I made." – Chris Penny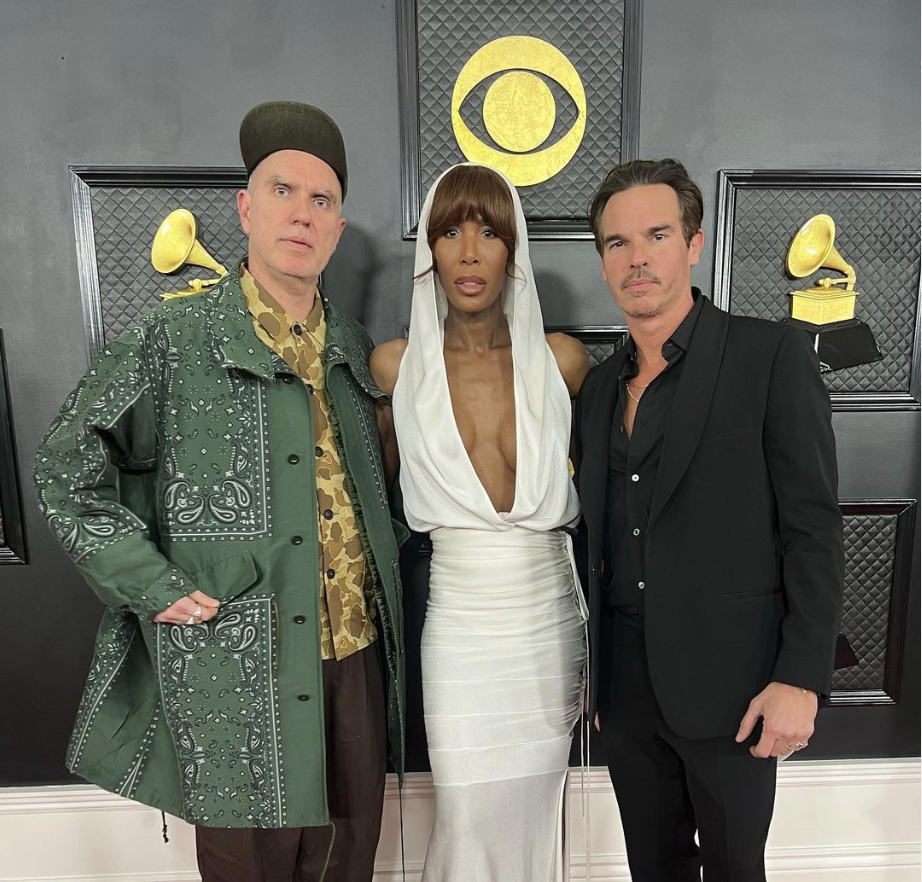 Also featured on Defected Music's roster of talent, Tino Piontek, better known as Purple Disco Machine, took home his debut GRAMMY for his remix of Lizzo's awarding-winning Record of the Year 'About Damn Time'. With his signature disco-infused take gaining over 19 million streams on Spotify, the award signified another win for us, further cementing Defected and its world-class roster of artists as a leading force within dance music and beyond. "I'm still processing the fact that I have won a GRAMMY! To find out that I got nominated already felt unreal, but never would I have imagined to winning. I'm very grateful to Lizzo and her team for believing in me and for letting me live my dream!" – Tino Piontek.
Last year, our publishing celebrated significant success with Elton John & Dua Lipa's 'Cold Heart'. The number one single which features an interpolation of the bassline from Chicken Lips' 'He Not In', written by Andrew Meecham & Dean Meredith became Elton John's first multi-platinum single in 25 years.
You can check out our publishing roster here.