Sole Channel founder, Vega Records alumnae and close friend of Defected Mr. V drops his anticipated House Masters compilation, a career-spanning collection of defining moments, consolidated into 30 tracks. Growing up in the rich musical landscape of NYC during the 1980s, Mr V was inspired by house, hip-hop, Latin, garage and disco classics, enamoured by the presence a DJ commanded over a crowd with early mentors like Louie Vega guiding his path to house stardom.
A multifaceted talent, often combining his agile skills as a DJ and producer with live vocals and spoken word, his unmistakable signature sound can be heard across standout hits like 'Jus Dance', 'Somethin' Wit Jazz' and Louie Vega's remix of 'Put Your Drink Down'. With the compilation featuring house royalty like Dennis Quin, Copyright, Hardrive and Blaze, Defected presents House Masters – Mr V. is another stellar addition to the revered series from a bona fide legend of the game.
"This compilation defines what I created in my first ladder of my career in house music, my vision was to give a whole new life for today's generation without losing what made the tracks and songs beloved by those in and out the clubs." - Mr. V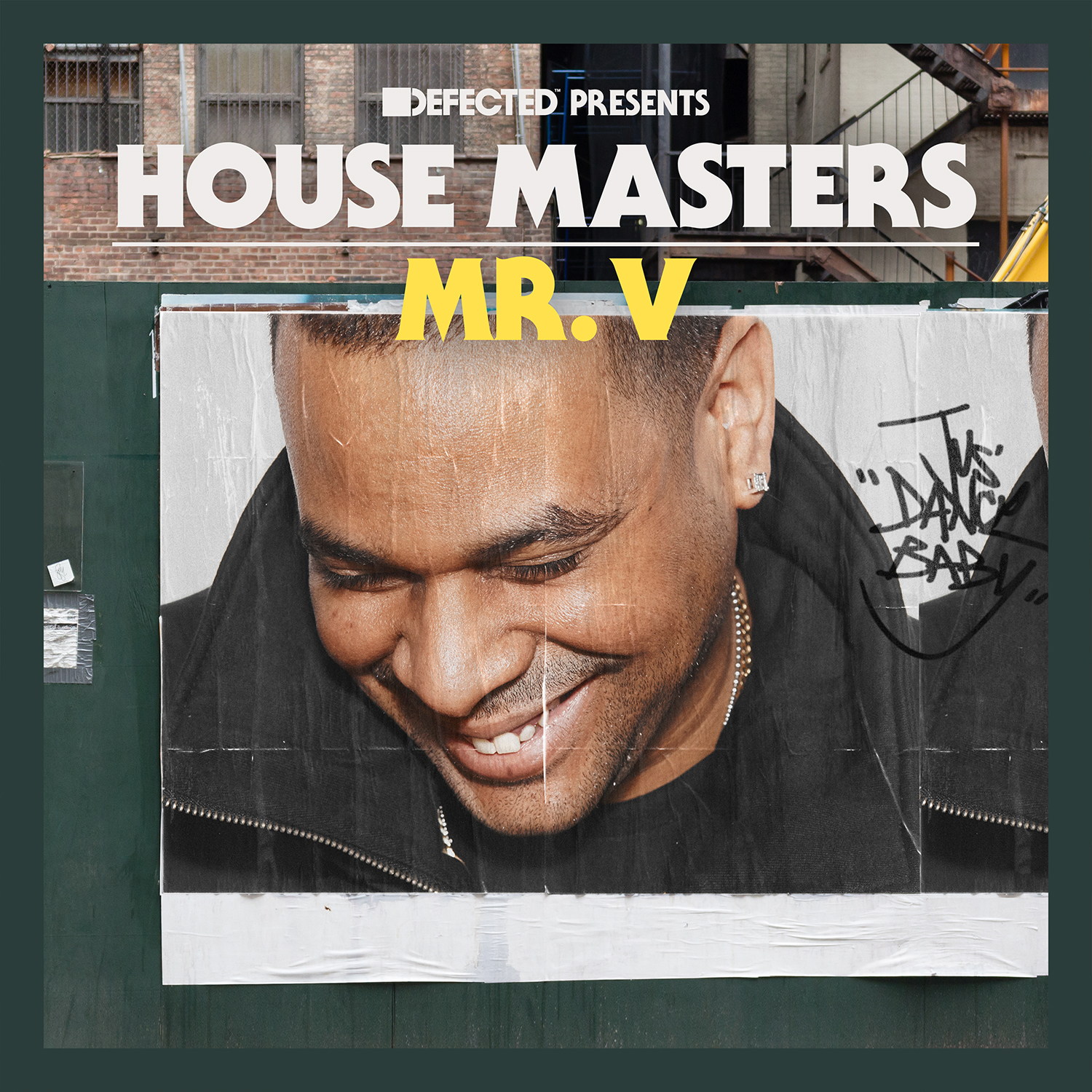 Defected presents House Masters - Mr V is out on 7th October. Pre-order HERE.
Mr. V - Jus Dance (Original Mix)
Mr. V - Somethin' Wit Jazz
Mr. V - V Gets Jazzy (Dance Ritual Mix)
Copyright feat. Mr. V and Miss Patty - In Da Club (Shake Sh*t Up) (Copyright Main Mix)
Hardrive - Deep Inside (Mr. V SOLE channel Remix)
Mr. V featuring Carlos Mena - Fire La Chocha (David Mayer Mix)
Dennis Quin & Mr. V - Bouncin' (Extended Mix)
sanXero featuring Mr. V & Louie Vega - Let's Freak (Louie Vega Remix)
Mr. V featuring Miss Patty - Da Bump (âme original remix)
Blaze - Breathe (Mr. V's SOLE Channel Mix)
Mr. V featuring Candela & Tony Touch - Put Your Drink Down (Louie Vega Mix)
Mr. V - Mr. Bongo (Hello Children)
Mr. V - The Afterhours
Mr. V - Bring That Beat Back
Mr. V - Breakers Theme
Mr. V - Go Downtown
Mr. V - H.O.U.S.E
Mr. V - I Can Sing
Mr. V - The Drum
Mr. V - Circle Track
Mr. V - Below Your Radar (Original Mix)
Mr. V - Make Peace
Mr. V - Yo
Mr. V - Un Dia Bonito
Mr. V - SOLE-Ocho
Mr. V - Origins
Mr. V - Revolution

Mr. V - Keep Bouncing
Mr. V - It's Broke (West London Bounce)
Mr. V - In Loving Memory