Wonky, weird, exciting and never boring, Italian production/DJ outfit Crookers have had a career full of musical surprises. Whether it's working with Wiley, Jeremiah and Major Lazer, or delivering the chart topping remix of 'Day n' Nite' by Kid Cudi, Crookers have always approached house music from a fearless, fresh and fun angle that has captured the imaginations of clubbers worldwide.
Now operating as the solo outfit of founding member Francesco "Phra" Barbaglia, we are extremely excited to be working with this incredibly talented individual exploring his new approach, which is both soulful and timeless. Following two stunning records on Defected and with him mixing one side of the Defected In The House: Croatia, we caught up with Phra to chat about his two labels, working as a solo artist and singing animals.
Please explain the difference between your two labels Lucky Beard and Ciao Recs?
​Lucky Beard started with an alias I made in 2010 to make a remix for my friend, the tattoo artist Luca Mamone's band called Confield. At that time I was bored of pretty much everything, even eating pasta, and so I did this remix which was very weird compared to other Crookers remixes at that time. After that I was talking with my other good friend Stefano aka Stabber and we decided to start a label to release very weird music, without even thinking about promoting it too much or form some kind of social network - just release music and when it's released think about the next one.
Ciao Recs is the one where I tend to release stuff similar to what I play in my Crookers set - I've been holding back releasing on Ciao Recs a bit in the last couple of months as I'm waiting to finish this mad EP I have got in mind to set the sound of the label for the future. I'm even thinking about just doing it as a sort of "digital white label" if that even makes sense? Probably not!
When I listen to your music sometimes I can hear a little bit of Basement Jaxx in it, sometimes I can hear a little bit of Chicago's Relief Records. Have either of those been an influence on you?

I've always been a superfan of Jaxx and for sure Chicago House is a good 50% of my influences since the first time I started to think about producing house records. In general my past speaks about my production a lot… I was producing rap beats from 94 to 99, then I started to approach house music and tried to produce that. At that time, in my little village in Italy I was the only producer, so there was no way to learn from someone else or even share tips. What I've learned comes from errors, which I think is the key to some of the sonic magic you can find in some early house music records. It was rough and wrong, but wrong in a good way! That's what I like.
On the internet it says that you make "electro house". I don't think it sounds like anyone else. How would you describe your music?
On the internet they say a lot of different things, most of which I don't understand. This is why I'm almost over the internet for the past couple months and I've just gone back to thinking about my music. If I have to describe my music I'd say "music to make people dance". I've always said since the beginning that I was trying to produce "exciting house music", but if you ask me what I mean by "exciting"...I don't know. I find the idea quite sexy to produce good quality music and play it at good parties and see people enjoying themselves. Btw what you said "I don't think it sounds like anyone else", that is one of the best compliments I can get, so thank you!
What emotions are you trying to send in your music?
Love and happiness, with a ghetto twist.

What emotions have no place in the music of Crookers?

It's not an emotion but I'd say "electric guitar" and the whole punk/rock/pogo situation.
Some DJs try to educate their audience and some DJs try only to entertain their audience. Which kind of DJ are you and why?
I think I'm 50% of both. I like to educate fans by playing the weirdest newer stuff that I think is sick or just going back into my vinyls and trying to find some old jams that still sound sick, but also I know my limits not to bore people. There's always a way to make it work in the middle.
What are the advantages and disadvantages of now producing and DJing on your own?
I find the disadvantages and advantages are comparable to when you have a brother and you share your bedroom with him and at some point you go to live on your own..it's just more fun!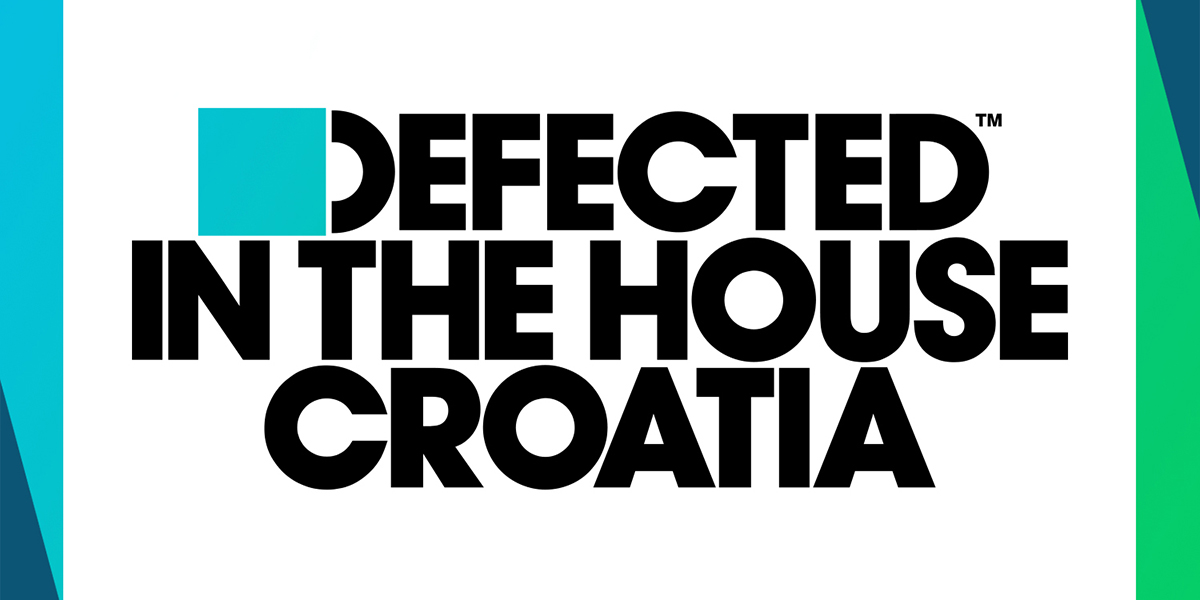 You have worked with a lot of vocalists. Which of your vocal tracks do you think turned out the best?
Yeah a lot in the past few years! I think "Withdrawals" with Wills is a sick tune. The vocal is a bit weird for a house record and the beat is such a groove. I love it!
Which do you think are the best remixes you've done?
​I did so many good and bad remixes in the past 10 years that I don't even remember all of them (LOL) - but remix duties are fun. You do what you like on the day when you start the remix and probably you will regret it after 2 weeks. It is such a weird thing. You have zero time, you have pressure from labels, and you want to do the best! Such a psychodrama :)
I'd say the best remixes are the ones I did and am still doing where I try to experiment with new sounds, without a stick on formula. That is the best music for me.
Are there any vocalists that you would still like to work with? Who is at the top of the list?
I'd love for my girl Sandra to have singing lessons and sing a song for me. That would be dope! In general I just want to work with people who are excited by music, interesting people. I'm not willing to sit with major superstars anytime soon, I've already done and it's very boring!
If you could make an animal vocalist into a star using one of your music productions, then take this animal on tour with you as a guest vocalist, which animal would you choose and why? Would it be a singing animal or a rapper animal? Would it be ok if it stayed in the next room to you in the hotel?
This is a weird question, I love it! So, the animal would be a rapper – singer, let's say a combo between Ghostface Killah and Jeremih (this is even weirder) and no..I prefer to have him sleep 4/5 floors from me. Just in case.
Your music is not something you can play in the background. It's music that demands people's attention. Now that you have people's attention, what do you want to say?
​I'd like to say a lot of clever things but generally I just say "CIAO!" (very loud) Everything is being said already in rap, in music, in life, in philosophy, we are just spectators that try to do something clever and that ends up being not so clever. The best would be "what I want to say, but being clever I'll stop myself from saying it". Amen.
You are playing this year at the Defected Croatia Festival. Have you ever been to Croatia before? What kind of experiences have you had there? If people who are coming to the festival have never heard Crookers before what should they expect?
Yeah, I've played in Croatia 3 or 4 times. It's sick there, amazing sea, amazing people, amazing food and if you have a telescope you can even see Italy from there, so it feels like home to me! For the people that don't know me I'd say to not expect anything. Expectations are very bad. Just listen to the music, enjoy yourself and offer me a beer or 2 at the end of my show. Thanks.
"CIAO!" (very loud)
OUT NOW: Defected In The House Croatia
Crookers - A Place In My Heart