We are delighted to announce the acquisition of US dance music pioneer Todd Edwards' catalogue, with the intention of making much of Edwards' music digitally available for the first time. After releasing two original singles with us in 2019, 'You're Sorry' and 'Deeper', we will now house Edwards' vast and expansive 140+ collection of productions, many of which have not been available on streaming or digital download previously. 
The ready availability of these records will allow devotees old and new to get lost in his expansive repertoire, while introducing the music to a new generation of fans.  Other plans for the acquisition include vinyl re-issues, remixes of Todd classics and a Todd Edwards House Masters compilation on the label. Defected will also continue to release Edwards' new material. 
"For over seven years, the majority of the music that established who I am as a producer was unavailable to access online. I am very happy that my back catalogue will now be available through Defected, it is the perfect label to share the records with my core fans and also open it up to a whole new generation of listeners." – Todd Edwards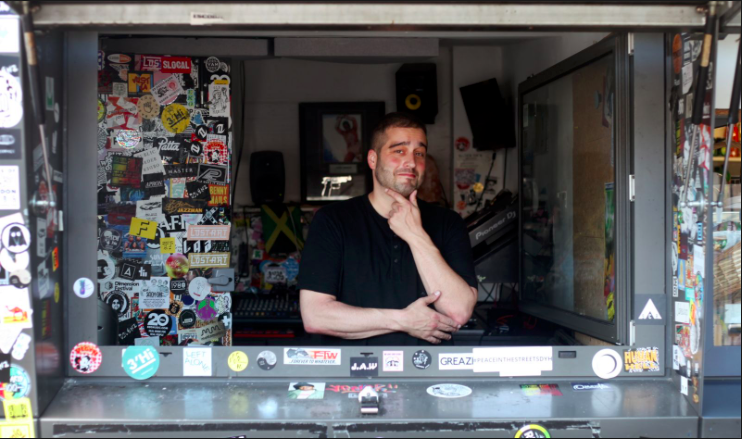 Edwards, who hails from New Jersey but now resides in Los Angeles, is often credited as the godfather of UKG. His signature production style, distinguished by its chopped-up vocal samples and time and pitch shifts, was initially formed by limited access to studio equipment or a computer, but it became a major influence on the UK's burgeoning garage scene in the 1990's, shaping the sound of key artists in the genre like DJ EZ and Matt Jam Lamont.
Upon the acquisition, Simon Dunmore said: "Todd Edward's influence stretches extensively through the dance scene. From Daft Punk to UK Garage scene you can visibly see Todd's DNA. It's important to recognise his significant contribution by making his work and incredible catalogue available for the new digital generation."  
Defected MD Wez Saunders added: "I have waited for this day since October 2018 and I am delighted this has now become a reality. With Todd's cult following, and the lack of assets available on digital download or streaming services, this is a significant addition to our catalogue. This is both a very proud professional and fan-boy moment. I am sure you can tell! We very much looking forward to continuing to work with Todd in the future."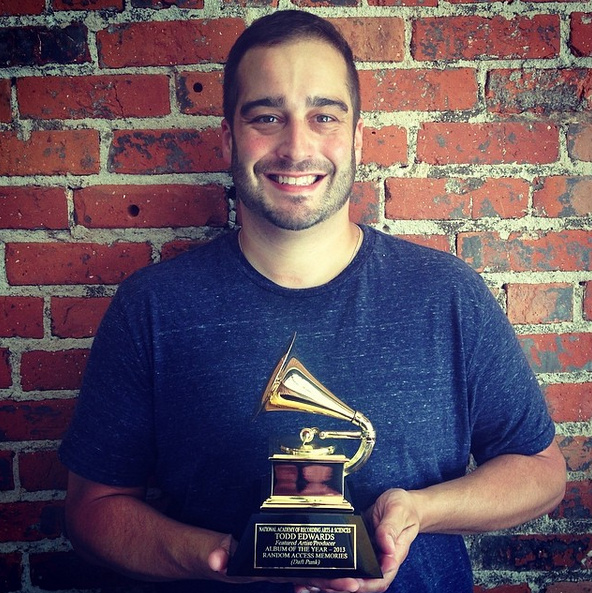 For those not already in the know, allow Grant Richards, Music Journalist and self-confessed Todd superfan to enlighten you:
There are not that many producers who have been making tracks since the 
early 90s who you would instantly recognise by their production style. A 
few do spring to mind but have they been shouted out on 'Teachers', 
produced with and even sang with Daft Punk?
Todd Edwards - or Todd The God to anyone who grew up entrenched in the 
Moschino and Versace flexing 90s House and Garage scene - has such a 
unique way of chopping up and processing his vocals, that you'd be hard 
pressed to decipher the often spiritual lyrics whilst you bounced around 
clubs like Gass or the Coliseum making up 'words' to classics such as 
'Never Far From You' or 'Winter Behaviour. This micro sampling signature 
of Todd's was actually inspired by Enya as he noticed the way the 
enigmatic Irish songstress would use her voice like an instrument.
Todd is a humble, down to earth, Grammy award winning producer who has 
found a new legion of fans in the last decade due to various co-signs 
from the current crop of hot topics, along with Boiler Room sets and a 
solid festival circuit DJ schedule. For any new fan getting in to such a 
prolific artist you'd find that a huge chunk of his back catalogue 
wasn't able to be found digitally unless it was on a DJ mix or an often 
sped up vinyl rip on YouTube. Thankfully that's about to change and Todd 
fan's old and new can rejoice and listen till their hearts content to 
the shuffly, skittering genius of tracks like 'Can't You Believe' or 
'Never Ever Far'.
We are delighted for Todd to join our repertoire of artist and label catalogues, which include Mike Dunn, Blaze, Mr V, DJ Gregory, Classic Music Company, Nu Groove, Slip N Slide, Soulfuric, K4B Records and more, all lovingly cared for by the team. Todd's expansive back-catalogue paired with his cult following him make this an exciting addition to the roster.